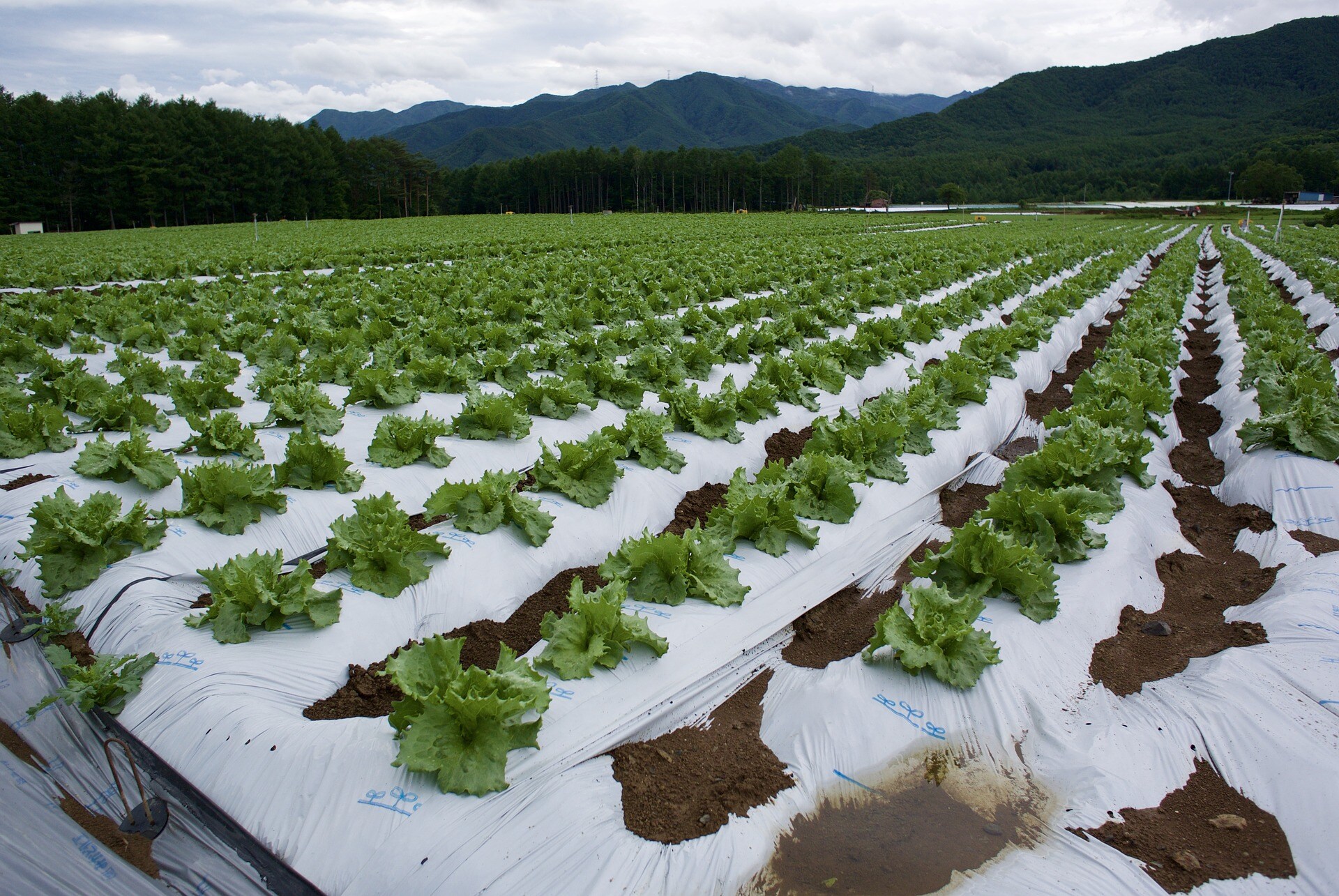 The danger on our dinnerplates intensified last week as the CDC issued a Food Safety Alert about additional Escherichia coli infections that were linked to romaine lettuce. On November 26, the number of reported cases increased to 43 people in 12 states (with another 18 people in Canada). In total, 16 people have been hospitalized, including one person who developed hemolytic uremic syndrome, a blood disorder associated with kidney failure. As of this writing, no deaths have been reported. But the crisis has put pressure on health officials to quickly identify the source of this outbreak, with FDA Commissioner Scott Gottlieb stating that such an investigation is "critically important" in order to purge the market of contaminated lettuce.
The contamination crisis began just before Thanksgiving, when a Shiga toxin–producing strain of E. coli bacteria (E. coli O157:H7) was identified in romaine lettuce shipped from Central Coastal growing regions in northern and central California. No common grower, supplier, distributor, or specific brand of romaine lettuce has been identified as the culprit. However, a genetically identical outbreak of E. coli O157:H7 in December 2017 was also linked to romaine lettuce and offers some clues as to the source of the contamination.
An investigation by the Public Health Agency of Canada reported that the most likely cause of the 2017 outbreak was romaine lettuce that had come into contact with feces from infected cattle. The FDA pointed to a concentrated animal feedlot in Yuma, Arizona, as the likely source for a related E. coli outbreak in the spring of 2018. These hypotheses are supported by a 2011 study published in the journal Foodborne Pathogens and Disease, which identified cattle as a "primary animal reservoir" of E. coli O157:H7 and found samples of identical and closely related bacterial strains "located in California within 135 miles from a point source at low water level in an affected stream." A 2007 study in the journal PLoS One found that half of all E. coli O157:H7 outbreaks between 1995 and 2006 originated in the Central Coastal growing regions of California, probably as the result of water runoff bringing contaminated manure into the river drainage system that farmers rely on for irrigating crops.
The primary concern communicated by consumers, restaurants and retailers is how to best identify where romaine lettuce has come from so they can avoid higher-risk regions. The Food Safety Modernization Act (FSMA) has been a significant step forward in protecting consumers from food-borne pathogens, but there is no explicit requirement for farmers to label where a particular head of lettuce originated. If the FSMA were amended to make this a requirement, blockchain technology could be used to track produce shipments from the farm to table and create transparency at every step of the supply chain. Because there are currently no control measures capable of reducing pathogens in primary production environments like open fields, the only available solution will be to rely on food microbiology testing to ensure safety for the consumer.
Fortunately, there are fast and effective PCR test methods for pathogens that can be implemented without delaying product release times that would impact shelf-life. The market pressures faced by farmers and retailers should not come at risk to human life. Preventing future outbreaks needs to be a priority both for the agricultural industry and public health officials alike, because any harm to consumers will feed back directly onto the industry's bottom line. By working together through a collaborative effort involving farmers, industry representatives and scientists, the risk of future E. coli outbreaks can be mitigated or even averted.