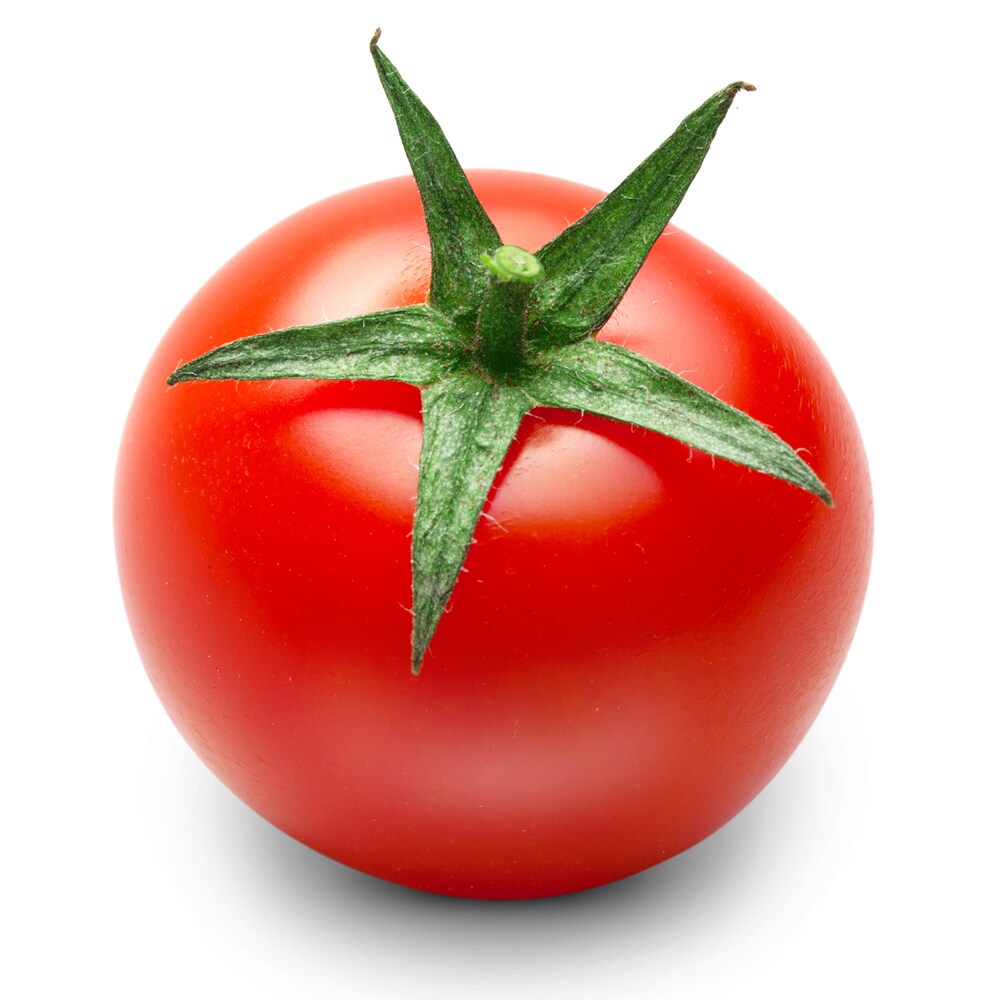 Tomatoes (Solanum lycopersicum) contain antioxidants, vitamins, and other health beneficial compounds. They also generate a variety of biologically active secondary metabolites, including glycoalkaloids, that likely serve as natural deterrents against phytopathogens (bacteria, fungi, viruses, and insects). α-tomatine, the main glycoalkaloid in tomatoes, hydrolyzes to the aglycon tomatidine. Researchers believe that these compounds have the potential to be both beneficial for human health and, conversely, to impart toxicity. In terms of health promotion, tomatidine has been reported to mitigate hyperlipidemia and atherosclerosis and protect against cardiovascular disease. α-tomatine has also been described as prophylactic against cancer and cardiovascular disease.
In this study, Caprioli et al.1 sought to quantify tomatidine in 11 organic and non-organic tomato samples using a solid phase extraction liquid chromatography mass spectrometry (SPE-LC-MS) method they developed in a previous experiment for the quantification of α-tomatine. To do this, they prepped and solid phase extracted the samples before subjecting them to analysis on an Accela liquid chromatograph coupled to an LTQ Orbitrap Discovery hybrid platform (Thermo Scientific). For high resolution mass fragmentation and accurate mass studies, the team used an LTQ Orbitrap XL instrument (Thermo Scientific).
The team found a tomatidine concentration range of 0.00022 to 0.03175 mg/kg for the tomato samples they analyzed. On average, the organic tomatoes presented a lower concentration (0.0073 mg/kg) as compared to non-organic tomatoes (0.0122 mg/kg). Interestingly, this data is the exact opposite of the findings the researchers previously gathered for α-tomatine, where organic tomatoes contained twice the glycoalkaloid concentration of non-organic tomatoes.
While validating the method, the team found recoveries greater than 98.3% for tomatidine with relative standard deviations below 6.1%. They report limits of detection and limits of quantitation of 0.0003 mg kg-1 and 0.001 mg kg,-1 respectively. They achieved good linearity with a correlation coefficient above 0.999. They report satisfactory percentage relative errors of -0.71 to -2.85%.
In addition to quantifying tomatidine, the full scan method also identified and quantified two non-target metabolites: dehydrotomatine (m/z 1032) and (Glc)2-Gal-Tomatidine (β1-Tomatine) (m/z 902). The team confirmed these identifications using accurate mass studies. This capability is useful for the determination of new metabolite analogues and bioconversion products.
Overall, the researchers report their high resolution LTQ-Orbitrap MS method to be selective, sensitive, and efficient for the identification and quantification of secondary metabolites, including glycoalkaloids and aglycons. These findings render the method suitable for routine food monitoring of biologically active compounds that impart reported health benefits while also posing toxicity risk.

References
1 Caprioli, G. et al. (2014) 'High-performance liquid chromatography LTQ-Orbitrap mass spectrometry method for tomatidine and non-target metabolitesquantification in organic and normal tomatoes.' International Journal of Food Sciences and Nutrition, DOI: 10.3109/09637486.2014.950205.