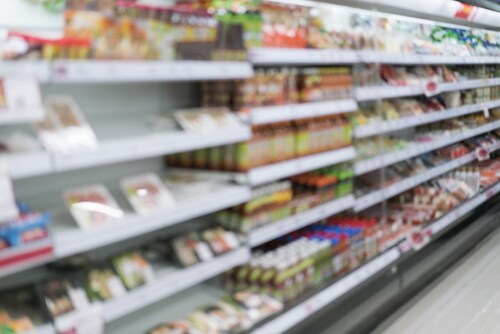 Fold it, wrap it, pack it, eat it…there's a lot happening in today's food packaging world. Mindful of consumer preferences and eager to "reduce, reuse, recycle," the food industry of tomorrow seeks to address environmental issues with some intriguing and quirky innovations today.
Origami Solves Space Issues
Researchers at the Massachusetts Institute of Technology (MIT) are playing with their food these days. Their goal is to save space, and they believe that self-assembly foods that fold, similar to origami, could cut down on packaging materials as well as make transporting them more efficient.
In the Transformative Appetite Project, researchers combined food matrices with 3-D printing to make flat sheets that change shape when immersed in water. First, Wang and coauthors used computer modeling and design software to visualize the shapes. They then created edible 2-D films from starch, cellulose and protein, overlaying the layers with gelatin in different patterns with 3-D printing technology. Since gelatin absorbs water according to its density, the pattern controls the folding. By restricting water absorption in some areas and allowing it in others, the gelatin layers swell differentially. In this way, the overlays "program" the flat sheets to change shape when added to water. As a result, the films flex and bend according to the 3-D printed pattern.
Estimating that a well-packed box of macaroni still contains around 67% air, the team suggests that packing flat sheets of food is more efficient and worth investigating. Since this method cuts down on packaging and reduces volume, it could help the environment by saving materials and also transportation costs.
Single-Serving Snack Packs
Single-serving food portions often boost packaging waste…that is, unless they are biodegradable or you can eat the wrapper. Researchers with the United States Department of Agriculture are trying to eliminate waste by creating thin protective and edible films from milk proteins that can be used to wrap a variety of products. Experimenting with different additives, the team found that citrus pectin added to milk casein resulted in a flexible, robust film suitable for protecting foods. They also discovered that the casein film was much better at preventing food spoilage than traditional materials. The milk proteins resist oxidation much better than plastics and they also do not leach into the foods they are protecting.
And it's not just packaging; the casein films could also replace sugar solutions sprayed onto breakfast cereals to keep them crunchy in milk, for example. It would also be possible to add nutrients, nutraceuticals such as vitamins, and flavor during manufacturing to boost nutrition through the wrapper.
Packaging Plus Eliminates Food Waste
Another functional aspect of specialized packaging, preserving food quality and reducing spoilage, comes from using novel materials in combination with current technology. Researchers recently combined clay nanotubes with the essential oil and antimicrobial carvacrol in polyethylene packaging. In tests they found that this new film not only keeps food fresher for longer but it also actively absorbs the natural ripening agent ethylene so that produce does not over-ripen. Tests in tomatoes, chicken and bananas found reduced microbial loads in combination with enhanced quality compared to control samples.
Eliminate the Outer Layer
Another edible packaging idea uses alginate from seaweed to replace water bottles. This innovative approach comes from Skipping Rocks Lab, where sodium alginate from brown seaweed is activated to form a flavorless edible membrane sphere around water for a single-serving thirst quencher. When thirsty, simply pop a water pod into your mouth and chew to release the liquid. Thirst quenched, with zero waste…?
Zero Waste and Other Considerations
Well, not quite zero waste. Edible coatings and other inventions are an interesting approach to solving packaging waste problems, but manufacturers still need to consider food safety, among other issues:
For example, edible packaging will require an outer layer or secondary packaging to prevent contamination. It must also be unreactive so that it neither breaks down to expose the food to physical damage nor taints it to alter aesthetics or quality.
Clearly, there's a lot more to packaging solutions than meets the eye—find out more on Examining Food.