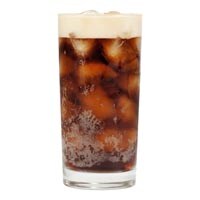 Fluoride is naturally occurring in low levels in water, soil, plants, and animals. In recent years, studies have reported on the health benefits (especially in children) of supplementing with fluoride. Ingesting fluoride strengthens tooth enamel and prevents tooth decay.1
However, children are especially susceptible to high amounts of fluoride, and exceeding safe amounts (3-4mg/day for adults, and 1.5mg for children) can leading to dental and skeletal fluorosis and even damage to major organs. There is some concern that the amounts of fluoride consumed may reach dangerous levels when fluoridated water is used to manufacture soft drinks, teas, juices and other beverages. A research group from Portugal has recently investigated the fluoride content of these beverages by performing a potentiometric analysis.2
The researchers obtained 183 samples of soft drinks, juices, nectars, juice drinks, concentrates, teas and infusions marketed in Portugal. They included a large number of products and brand names, and they paid particular attention to products marketed for children or infants.
This investigation was performed using a fluoride combination ion-selective electrode (Thermo Scientific) and a potentiometer selected for fluoride analysis. After carefully optimizing and validating the potentiometric method, the researchers were able to determine the fluoride content in the target samples.
Portugal does not have legislation or requirements for the experimental recovery of fluoride; however, Portugal does have a national legislation requirement for a parametric value of 1.5 mg/L and a maximum RSD (repeatability of the standard deviation) of 10% and minimum recovery of 20%. By spiking control solutions with known quantities of fluoride, the researchers determined their methods had an overall RSD ≤ 10%.
When these methods were applied to the samples of beverages, the researchers were able to determine all samples had fluoride greater than the minimum level of quantification of (0.06 mg/L). The greatest amount of fluoride was found in soft drinks and one extract-based soft drink sample contained 2.0 mg/L of fluoride. Most extract-based samples contained less fluoride, with levels as low as 0.10mg/L. The researchers measured the mean amount of fluoride in carbonated soft drinks at 0.18 mg/L). The juice-based soft drinks had fluoride levels between 0.10 and 1.3 mg/L with a mean of 0.25 mg/L.
Fruit juices had a low fluoride concentration at 0.01– 0.29 mg/L (0.37 ± 0.11 mg/L) and ice teas had a higher fluoride concentration (1.28 mg/L) which is consistent with a previous study3. The smallest amount of fluoride was found in infusions (0.12 ± 0.01 mg/L) and teas (0.16 ± 0.12 mg/L).
Because some of these beverages (especially the extract-based soft drinks) contain considerable amounts of fluoride, the researchers suggest the importance of being aware of the amount of fluoride exposure. They also recommend that further experiments focus on determining the fluoride exposure in the Portuguese population as a whole.
References:
1. Browne D, Whelton H, O'Mullane D. (2005) "Fluoride metabolism and fluorosis.", Journal of Dentistry. Mar;33(3):177-86. Epub 2004 Dec 9.
2. Fojo C, Figueira ME, & Almeida CM (2013) "Fluoride content of soft drinks, nectars, juices, juice drinks, concentrates, teas and infusions marketed in Portugal.", Food Additives and Contaminants Part A, 30(4):705-12. doi: 10.1080/19440049.2013.785636.
3. Opydo-Szymaczek J, Opydo J. (2010) "Fluoride Content of Beverages Intended for Infants and Young Children in Poland.", Food and Chemical Toxicology, Oct;48(10):2702-6. doi: 10.1016/j.fct.2010.06.043