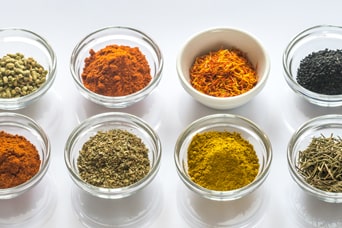 Food fraud costs the food industry around $15 billion globally1, 2 and is believed to affect 10% of all commercially sold food products.3 Ensuring food authenticity to protect consumers and brands against fraud will be a key topic at the International Association for Food Protection (IAFP) Annual Meeting, July 8–11, in Salt Lake City, Utah.
As well as high-profile scandals relating to intentional food adulteration in products such as meat, less well publicized but daily recalls occur due to mislabeling, and these have a financial and reputational impact on a brand. An increasingly complex global supply chain means food manufacturers face ever-greater challenges in order to be confident in the authenticity of ingredients.
Products such as fish, coffee, herbs and spices, olive oil, and wine are common targets for the substitution of lower-value ingredients and may contain additives that pose a food safety risk.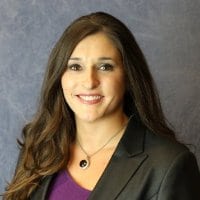 In my role as Food Protection Market Development Manager for Thermo Fisher Scientific, I am part of a team developing solutions to support our customers in the food industry to meet the challenges of food fraud and to help ensure food products are safe for consumers. With 3,600 commercial, research and governmental food industry professionals from around the globe, the IAFP annual meeting is always a great opportunity to share knowledge and discuss how we can partner to address current and emerging food safety issues.
This year I am particularly excited to be able to share the results of collaboration between Thermo Fisher Scientific, Nestlé Research and SGS to provide the first end-to-end next-generation sequencing (NGS) workflow for tackling food fraud. We will share how this revolutionary new solution is helping to bring untargeted species identification into the routine food-testing laboratory to screen complex food samples for the plant, meat or fish species present.
We will be running a series of "silent seminar" sessions entitled "Making In-House NGS Screening for Food Authenticity a Reality" at booth #521. Pre-register to take part.
We will also have a number of on-booth demos unlocking the power of molecular technology for pathogen testing, and solutions to streamline your food testing workflow and help you gain efficiencies, despite those fluctuating testing demands.
Join us for poster sessions:
IAFP 2018 is based at the Salt Palace Convention Center in the heart of downtown Salt Lake City. While you are there, you may want to unlock your genes by researching your ancestry in the Family History Library, the largest genealogical library in the world, float like an authentic cork in the Great Salt Lake, or just take in the sights and sounds of the eclectic downtown area.
My colleagues and I look forward to a vibrant meeting and discussing how we can work together to address the challenges in your lab.
Sign up for a silent seminar session, "Making In-House NGS Screening for Food Authenticity a Reality"
Learn more about our on-booth demos for food integrity and pathogen testing.
References
GMA (2010) "Consumer product fraud: Deterrence and detection."
Kircher, A. (2012) "Tools for protecting the nation's food supply," National Center for Food Protection and Defense.
Estimated by the Food Standards Agency of the U.K., as reported in Everstine, K., Kircher, A. and Cunningham, E. (2013) "The implications of food fraud," Food Quality & Safety, June/July 2013.