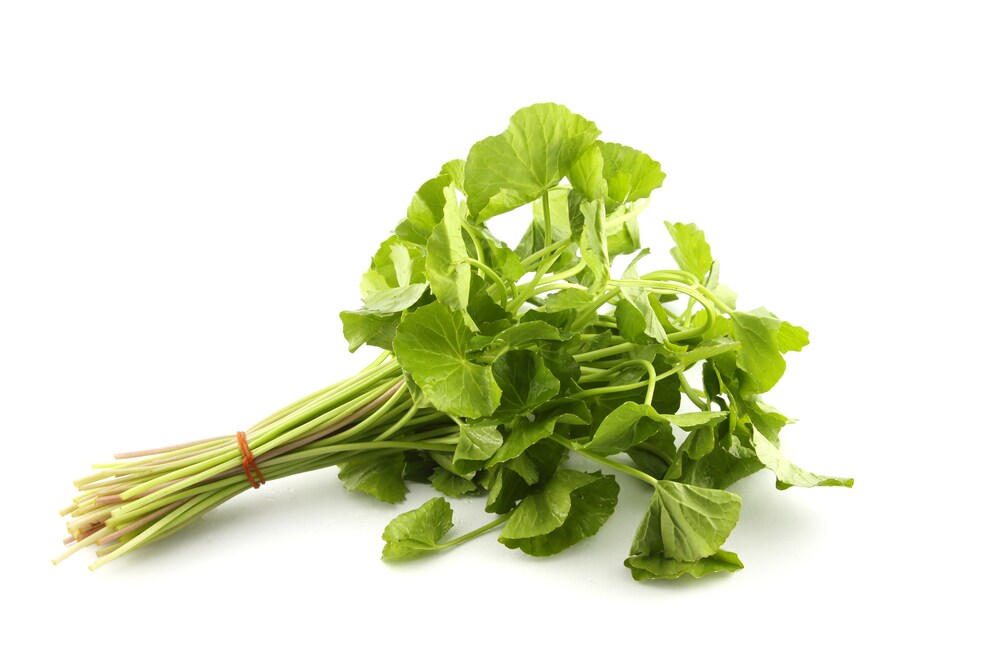 Culinary herbs can become contaminated if they are grown in unsanitary conditions, or if they are grown in contaminated manure or water. A recent study out of the Netherlands examined the occurrence of extended spectrum beta-lactamase (ESBL)-producing Enterobacteriaceae and cefotaxime resistance in herbs from Southeast Asia.1 Veldman et al., report that foodborne outbreaks are on the rise. Between 2008-2009, the Netherlands Food and Consumer Product Safety Authority (NVWA) identified a high prevalence of Salmonella (26%), but also found enteropathogenic E. coli and Shigella in fresh imported herbs from Southeast Asia.2 The authors also describe another study which indicated ESBL genes, plasmids and E.coli isolates could be transmitted to humans if contaminated poultry was ingested.
For their experiments, Veldmen et al. used imported culinary herbs from Southeast Asia that had previously been collected in 2011 by the NVWA at different border inspection posts. The study encompassed fifty samples of ten batches of culinary herbs (5 samples, approximately 100 g per batch) comprising nine different herb variants. The herbs originated from Thailand (Water morning glory, Acacia and Betel leaf), Vietnam (Parsley, Asian pennywort, Houttuynia leaf and Mint) and Malaysia (Holy basil and Parsley).
The researchers selectively enriched the samples in LB broth supplemented with 1 mg/L cerfotaxime, and incubated the samples for 16-20 hours at 37°C. They inoculated 1ul from all samples on MacConkey agar supplemented with 1 mg/L cefotaxime and on Brilliance ESBL agar (Thermo Scientific). After 16–20 h of incubation at 37°C, isolates with growth typical for E. coli on MacConkey agar and typical for Enterobacteriaceae on Brilliance ESBL agar were pure cultured on blood agar plates and sent to the Central Veterinary Institute in Lelystad for further analysis. All bacterial isolates were identified with MALDI-TOF mass spectroscopy (Biotyper MS).
Using broth microdilution, they also tested the antimicrobial susceptibility of 13 dehydrated antibiotics (Trek Diagnostic Systems, now Thermo Scientific). They also used microarray on ESBL/AmpC-positive isolates to detect a broad spectrum of antibiotic resistance genes and gene-families. The researchers identified Klebsiella pneumoniae (n = 9), Escherichia coli (n = 6), Enterobacter cloacae complex (n = 5) and Enterobacter spp. (n = 1). In addition, all isolates were multidrug resistant demonstrating resistance to four up to ten different antibiotic classes.
They used PCR and sequencing to confirm ESBL- and plasmid mediated quinolone resistance (PMQR) genes. This analysis revealed eighteen isolates with ESBL genes, two isolates with specific mutations in the ampC promoter region and one isolate with solely non-ESBL beta-lactamase genes. Notably, PMQR genes were frequently identified (n = 18). In almost all cases, the researchers found the ESBL and quinolone resistance genes were located on the same plasmid.
The researchers note that the direct origin of the bacteria, is unknown, however it is known that Enterobacteriaceae like E. coli, E. cloacae and K. pneumoniae originate from human or animal feces. Since these herbs are consumed without appropriate heating, this type of contamination is a major health concern and action should be taken to investigate and remove sources of contamination.
For further discussion on food safety testing, visit the Food and Beverage community.
References:
1. Veldman, K. et al. (2014) 'Enterobacteriaceae resistant to third-generation cephalosporins and quinolones in fresh culinary herbs imported from Southeast Asia.', International Journal of Food Microbiology. May 2;177:72-7. doi: 10.1016/j.ijfoodmicro.2014.02.014. Epub 2014 Feb 25.
2. Nederlandse Voedsel en Waren Autoriteit, Microbiologie van levensmiddelen 2008–2009