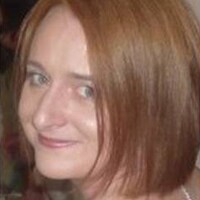 This is the first in a series of posts from Cheryl Mooney on the development and launch of Thermo Scientific's new polymerase chain reaction (PCR) system: SureTect, which came to market in 2013. In my 23 years [surely not?! Ed.] at Thermo Fisher Scientific's microbiology division (in its various guises: Oxoid, Unipath, Oxoid again and Thermo Scientific) I've held a range of roles, from lab scientist and clinical account manager to product management. About 2 years ago I became the global marketing manager for microbial food safety – and this is where the fun really started! In this role I've lead a multi-functional team on our latest development for food micro testing: the Thermo Scientific SureTect Real-Time PCR System, and I don't think there has been a more exciting time, or more significant launch, for our division in all the years that I've worked here. The birth of the SureTect System really started with an acquisition. When we purchased Finnzymes around three years ago, we got access for the first time to:
our own real-time PCR (Polymerase Chain Reaction) instrument
high quality molecular reagents & enzymes
a great team of scientists experienced in PCR assay development
This combined with our long legacy in culture media and access to other products and consumables from around the Thermo Fisher Scientific organization put us in a unique position in terms of providing customers with a complete PCR test workflow. However, what we didn't want to do was rush to market with just another PCR system for pathogen detection. There are more and more companies out there providing options for PCR detection of pathogens in food, so we had to ask ourselves what would make a company want to choose ours? So, before bringing anything to market, a great deal of time was spent building on what we already knew through market research, in order to set the right product specifications for our development team. Over the years, we've seen our customers' needs develop as they strive to meet increasing consumer and legislative demands while managing costs. These days it isn't enough just to offer a test that gives proven high sensitivity and specificity! A desire to streamline test workflow and reduce time to result means that the primary considerations in today's pathogen test selection are:
speed
ease-of-use
reliability
value for money.
In setting the bar high for ourselves to deliver all these benefits, development may have taken us a little longer than we would have liked. But, now it's here I'm convinced that, as more customers become familiar with it, they will love the SureTect System.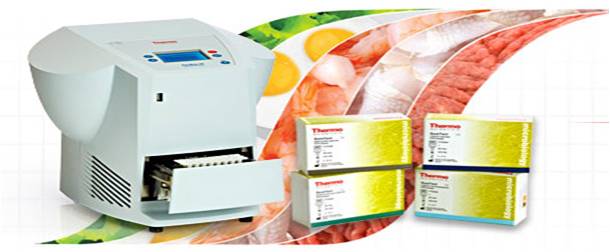 With SureTect, food testing laboratories get easy setup and result reading, and flexible throughput (for fewer than 10 up to several hundred tests per day). In addition, they have access to a team of microbiological experts to help them with evaluation, implementation as well as for day-to-day support. Assays for Salmonella species, Listeria monocytogenes and Listeria species are available now. An assay for Escherichia coli O157:H7 will be available later in the year with further tests already in development. To find out more, or request a free demonstration, contact your local Thermo Scientific microbiology products account manager or visit our website. We'd love to have you involved in the next stages.