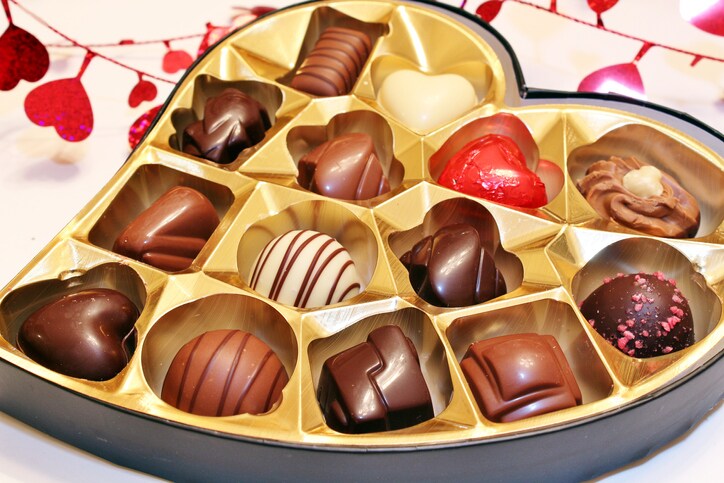 The publication Candy & Snack Today headlined a recent article with "Research Finds Consumers Celebrate Valentine's Day With Chocolate, Candy."  I don't think that comes as a surprise to anyone.
In its press release, the National Confectioners Association wrote: "In a clear sign of continued enthusiasm for seasonal celebrations, 92% of Americans plan to celebrate Valentine's Day with chocolate and candy. With offerings that range in price, variety and size, there's never been a better time to share these holiday treats with your friends, family and loved ones."
Those many options are great for the consumer, but it can be a challenge for manufacturers of those sweet treats. Heart-shaped boxes are common for chocolate offerings, but there are differently sized packages, along with heart-shaped lollipops and other confectionery candies packaged in single-serve, regular, and bulk size paper and plastic containers. Some candies may be wrapped in foil, packaged with plastic separators, or contained in metalized material that is automatically formed into bags with heat seals on either ends. And don't forget the cakes and cupcakes that could be packaged with polymer multi-layer films in order to retain aroma, preserve flavors, and extend shelf life.
Most confectionery companies have food safety plans in place in order to make sure their finished product is free of any physical contaminants. A piece of metal or stone inside a chocolate or other confectionery item could be hazardous to human health — and also to a company's brand. More machinery is needed to provide the different shapes and sizes of packaging — which means the right food weighing and inspection technologies need to be utilized to help ensure the packages are free of physical contaminants, and contain the exact amount of treats that is promised on the package. We wrote about this issue in a previous article, Packaging Trends Have Ripple Effect on Machinery, and posed questions to food processors that should be considered by confectionery companies as well:
What's the best way to inspect the product to ensure that what leaves the plant matches what's on the label?
How can we ensure there are no contaminants?
Should we use metal detectors or x-ray inspection equipment to check for contaminants?
What happens if there's a baked product that needs to be inspected, but there's an aluminum pan or foil wrap inside the packaging? Do we need two different machines?
Does it matter if the food is baked fresh or frozen?
Do we need to weigh and check every product before it goes out the door?
Does it make a difference if it's being shipped beyond national borders?
How can bulk ingredients be easily inspected?
Do I need to add additional equipment or move equipment to different positions in the plant?
Now is a good time to re-consider options and plan for next year. Just because your equipment was suitable in the past doesn't mean it is the best solution for newest trends. If you are now using metalized packaging, it's time to upgrade from metal detector machinery to x-ray inspection equipment. Using more bulk raw materials for sweets containing nuts, dried fruits, or sprinkles? Use bulk x-ray equipment to inspect raw materials in bulk at the beginning of the process because these high performance x-ray systems based on the conveyor model find contaminants such as metal, rock, plastic and glass and remove them prior to further processing. Plan to offer single-serving sizes as well as larger sizes? For multiple package sizes, checkweighers can manage products from different fillers, while fitting all box sizes during on-the-fly product change-over using a barcode scanner. Make sure your checkweigher solution can meet evolving production requirements.
Manufacturing sweets sure can be a treat, but making sure the consumer gets a quality product can be a challenge.