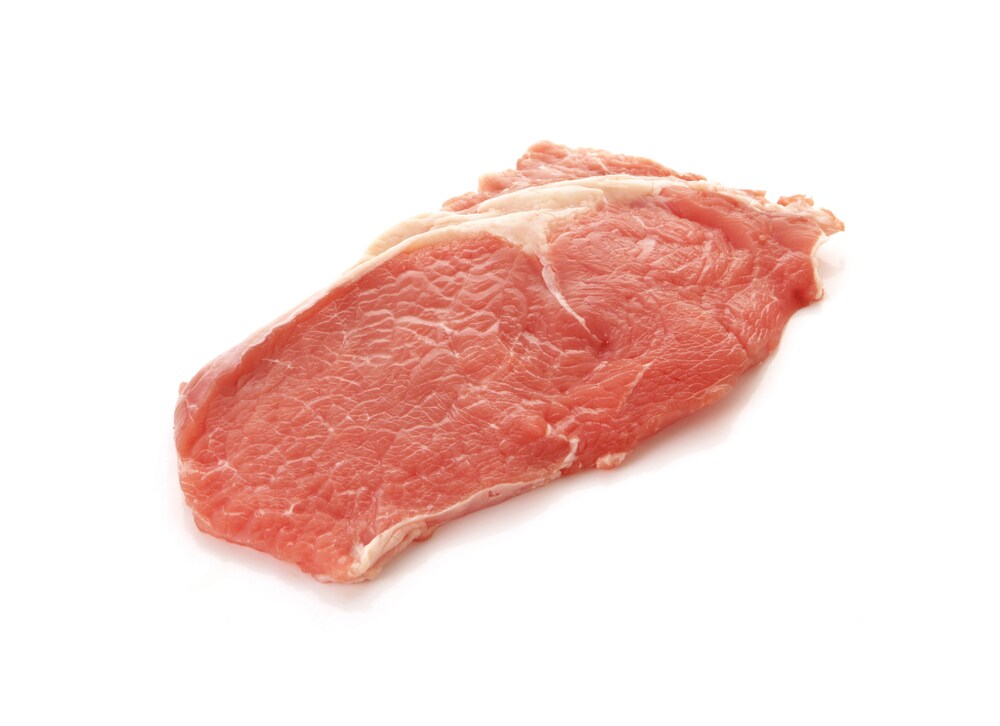 When is a contaminant not a contaminant?
This tricky question faces inspectors dealing with meat, fish and meat products when they are looking for analytes that can also be present naturally. Although detecting contaminants sounds relatively straightforward, certain additives used in the manufacturing process have homology with factors that occur naturally in the product.
One of these is the enzyme transglutaminase (TGA), a major player in the blood-clotting cascade among other body functions in vivo. TGA catalyses the formation of isopeptide bonds between amine groups and acyl groups of peptide- or protein-bound glutamine residues. Such bonds are extremely resistant to proteolysis.
As a processing aid during production, TGA is used as a "meat glue", joining cuts or fragments of meat together to make larger pieces that are easier to handle or a product that is more appealing to consumers. Although there are country-specific regulations specifying appropriate food types governing its use, TGA is a widely permitted food-grade enzyme but producers must declare its presence.
As described earlier, TGA is a naturally occurring enzyme in mammals; however, the food enzyme used as a processing aid (mTGA) comes from microbial sources and this is what inspectors may need to detect. Whilst safe for consumers to eat, reconstructed meat products are open to exploitation by unscrupulous producers seeking to incorporate low quality and potentially hazardous ingredients. There is also some debate over the role of exogenous dietary TGA and exacerbation of celiac disease symptoms.
Kaufmann and colleagues (2012) used two approaches when developing a method to detect mTGA in meat and meat products1:
liquid chromatography – tandem mass spectrometry (LC-MS/MS) and LC-high resolution accurate mass MS (HRAM MS)
a sandwich enzyme-linked immunosorbent assay (ELISA) using two antibodies raised against mTGA
The team also used polymerase chain reaction to confirm mTGA's microbial origin.
The researchers chose a number of meat, fish and meat food products available commercially, noting whether producers declared TGA in the ingredient list. They also used a well-characterized commercial preparation of recombinant mTGA to use as standards for comparison in the various assays.
After homogenizing the foods, Kaufmann et al. prepared the samples and standards for onward assay using the two methods mentioned previously.
For LC-MS/MS, this meant proteolytic digestion using an Achromobacter lyticus endoprotease. The research team used HRAM via Exactive Orbitrap mass spectrometer (Thermo Scientific) initially to select suitable target peptides for onward LC-MS/MS analysis. Despite the high protein abundance in the sample matrix, they detected the four chosen peptide markers for mTGA by LC-MS/MS. Spiking experiments showed that the workflow was sensitive enough to detect the manufacturer's recommended concentration of 25mg mTGA per 1kg of product, including after heat treatment and with more than a month of storage.
After developing a sandwich ELISA, the research team examined poultry and fish samples, spiking them with the commercial enzyme product or subjecting them to heat treatment to simulate different standard conditions. The assay correctly identified spiked samples, although results were equivocal for the fish blank.
As a further step, the researchers then tested approximately 20 different market-sourced food products for mTGA, establishing positive identification for those that declared mTGA in labeling or that were spiked with the standard solutions. ELISA results reflected those obtained by LC-MS/MS.
Kaufmann et al. note that their workflows did not quantify mTGA levels in the food matrices analyzed; they advise that these assays are purely qualitative but capable of detecting appropriate levels in food products. In conclusion, they are confident that the ELISA method is an appropriate and robust method for screening large numbers of samples.
Visit the Thermo Scientific Food and Beverage Community for further discussion on testing for contaminants.
Reference
1. Kaufmann, A. et al. (2012) "Determination of microbial transglutaminase in meat and meat products", Food Additives & Contaminants: Part A 29 (pp.1364–73)