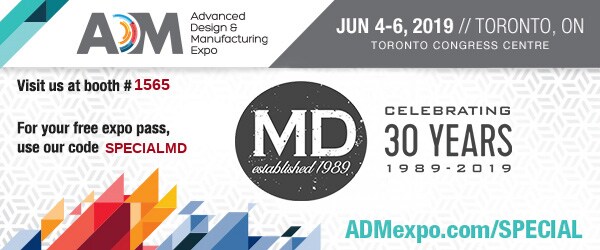 Show organizers for PACKEX want you to know that the ADM Toronto expo is more than a show about packaging. On their show floor you will find representatives from plastics, design and manufacturing, automation technology, and powder and bulk solids. You'll discover the industry's latest packaging technologies, "smart" systems, and materials — from automation solutions to semi-automatic equipment, digital printing to package design, and lots more.
With 5,500 industry professionals and more than 426 suppliers, this end-to-end design and manufacturing show is offering the industry's latest innovations with three days of education, networking, and solution-sourcing.
If you are looking for packaged product inspection solutions, stop by the MD Packaging Inc. booth, #1565.  MD Packaging is one of Canada's foremost distributors of product inspection and packaging automation solutions for the manufacturing sectors in the food, beverage, pharmaceutical, consumer goods and industrial products industries. (Download a free pass to the exhibitor hall; use the code: SPECIALMD.)
Our inspection and weighing experts will be in the booth discussing the latest multiscan, multi-frequency metal detection technology and the x-ray inspection trends for packaged products.
Metal detectors are ubiquitous in food processing facilities. They are most commonly used at the end of the line and as the last line of defense to support food quality and safety before a packaged product is on its way to the consumer.  Metal detectors are also used in the pharmaceutical industry.
Ask our experts about the latest metal detectors that are equipped with Multiscan technology, which enables operators to pick a set of up to five frequencies from 50 kHz to 1000 kHz. The technology then scans through each frequency at a very rapid rate. Running five frequencies helps to get the machine close to ideal for any type of metal you might encounter. Sensitivity is optimized, as you also have the optimal frequency running for each type of metal of concern. The result is that the probability of detection goes up exponentially and escapes are reduced.
We will also be demonstrating X-Ray Detection Systems that enable companies to find metallic and non-metallic foreign objects and eliminate "wet" product effects common with metal detectors.  In addition, they can inspect packaged products for missing pieces or components, under and over-fills, and other quality problems.
If you're able to attend the show, make sure you take advantage of the centre stage, tech theater, and startup stadium.  You'll pick up tips for reducing production costs, discover automation solutions that improve efficiency, and examine materials and processes that help you deliver projects faster and more affordably. At the Startup Stadium, you'll see new and emerging products and be able to watch the pitch competition. All the demonstrations and experiences will help you make decisions when you return to work.
If you're able to spend a few extra days in the area, June is a beautiful time to visit Toronto.  You can take in a Blue Jays baseball game, go to the Ripley's Aquarium or attend a Broadway show.  And if you're hungry, stop by the Center Street Deli, which is my favorite. Here's a link to Toronto's Convention and Visitor's Bureau.
If you can't make it to the show, you can learn about multiscan technology in this white paper:
Why Multiscanning Technology Improves Metal Detection and Food Safety or join our product inspection mailing list to receive news about the latest food weighing and inspection equipment technology

Show Details: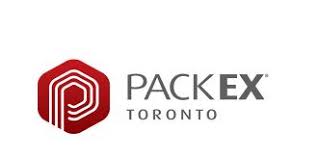 June 4-6, 2019
PACKEX Toronto
Booth # 1565
Toronto Congress Centre
Toronto, Ontario
Download a free pass to the exhibitor hall; use the code: SPECIALMD