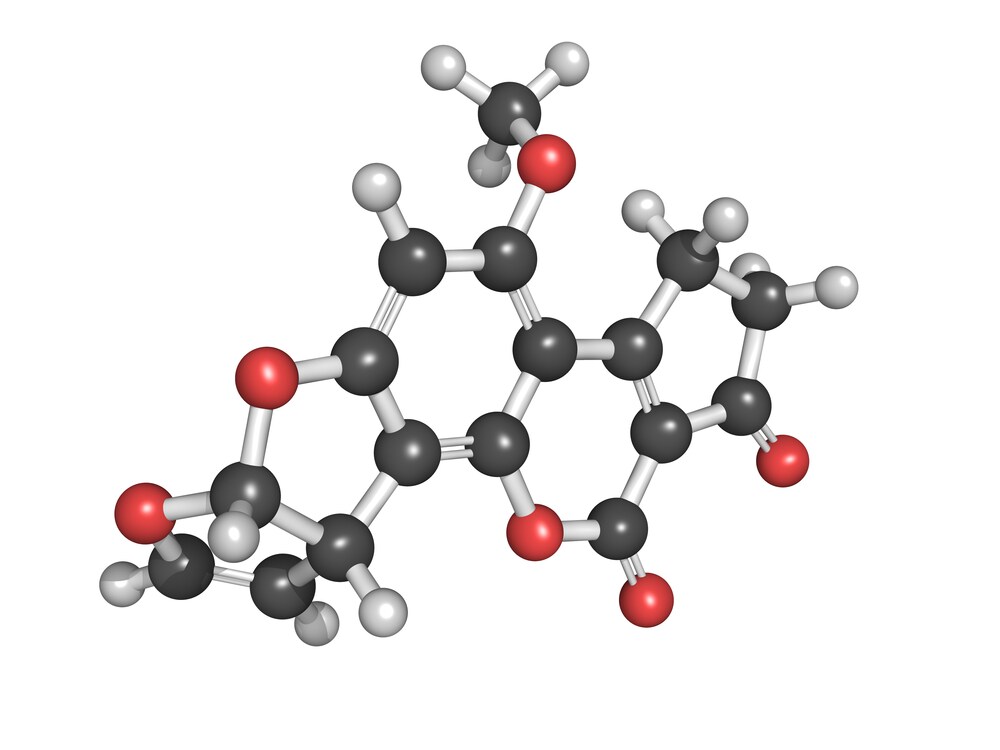 Screening cereal crops for plant and fungal metabolites such as mycotoxins is an important step in ensuring food safety, guarding animals and humans from consuming harmful mycotoxins or undesirable plant toxins. However, current screening methods target only a limited number of these contaminants and the process is quite difficult. The wide variation and complexity of the chemical structures involved, in addition to the lack of suitable reference standards, has hindered development of effective high-throughput assays.
Scientists from Thermo Fisher Scientific, in conjunction with colleagues from the European Commission and a food safety consultancy based in Turkey, have developed a method using an automated turbulent flow clean up system that prepares samples for efficient high-resolution mass spectrometric (HRMS) analysis1. Using a database of over 600 metabolites, they demonstrated the effectiveness of the method as a rapid screening tool for fifteen selected plant and fungal contaminants in cereal and feed products.
Ates et al. created food matrix blanks (maize, wheat, animal feeds) that they spiked with their standard solutions prepared from commercial reference samples, to calibrate the assay. Food products (breakfast cereal, flour, animal feeds, snacks) were analyzed following turboflow sample cleanup. The team loaded homogenized sample extracts to a Cyclone MCX-2 turbulent flow column (Thermo Scientific) for clean-up prior to LC separation on a Hypersil Gold C18 analytical column using the Transcend TLX-1 system (both Thermo Scientific). The team completed their analysis by HRMS using an Exactive Orbitrap mass spectrometer (Thermo Scientific).
First, the team optimized the extraction procedure, aiming to maximize the number of analytes obtained for onward analysis in a single step. Eventually they found that agitation for 45 minutes in a solution of 0.1% formic acid in water/acetonitrile (43:56) achieved the best results.
In the next step, the scientists investigated the LC-HRMS steps for analysis of the extracted samples, optimizing LC analyte retention and MS detection to give unequivocal results and ion identities. By comparing these results with their prepared database of over 600 plant metabolites, secondary metabolites and products of digestion, the team felt confident they could apply their method to commercial samples.
Using the validated turbulent flow extraction coupled with an LC-HRMS workflow, the team successfully examined food products for fifteen targeted analytes, including plant metabolites and fungal mycotoxins. Each sample took 2-3 minutes for clean-up, with a total run time of 18 minutes, detecting 15 analytes in one run. The workflow enabled continuous measurement which, in addition to the automated extraction process, gives a fast screening tool for detection of mycotoxins and plant metabolites in commercial maize, wheat and animal feed preparations.
Reference
Ates, E. et al., (2014) "Screening of plant and fungal metabolites in wheat, maize and animal feed using automated on-line clean-up coupled to high resolution mass spectrometry", Food Chemistry 142 (pp.276–284) http://dx.doi.org/10.1016/j.foodchem.2013.07.054