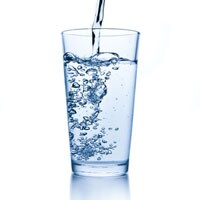 The International Organization for Standardization (ISO) has released updated guidelines for coliform enumeration for water quality analysis.1 ISO 9308:2014 outlines a specific method for detection of Escherichia coli and other coliform bacteria: membrane filtration followed by culture using chromogenic coliform agar (CCA) and enumeration of target organisms.
Coliform bacteria persist in soil and surface water as well as the intestinal tracts of warm-blooded animals. While the presence of coliform microorganisms, including E. coli, in drinking water is not proof of fecal contamination, it is an indicator of a breakdown in treatment, storage, or distribution systems.1 Across the globe, coliform contamination of the water supply is a critical public health issue, managed by routine monitoring.
Total coliform and E. coli Standards2
Total coliform
E. coli
United States, US Environmental Protection Agency (1990)

0/100 ml (95%)
a consecutive sample from the same site must be coliform-free

0/100 ml (100%)
Canada, Ministe`re de la sante´ (1996)

0/100 ml (90%)
none should contain more than 10 CFU/100 ml
a consecutive sample from the same site must be coliform-free

0/100 ml (100%)
World Health Organization (1994)
0/100 ml (100%)
Coliform bacteria are a diverse group of microorganisms. The Standard Methods for the Examination of Water and Waste water2 defined these as "all aerobic and facultative anaerobic, Gram-negative, non-spore-forming, rod-shaped bacteria" that:
ferment lactose, forming gas and acid within 48 hours at 35 C via the multiple-tube fermentation technique, or
form a red, metallic colony within 24 hours at 35 C on a medium containing lactose via the membrane filter technique.
Additionally, E. coli and total coliforms generally exhibit β-D-glucuronidase and β-D-galactosidase activity, respectively, allowing for detection and enumeration via enzyme substrate testing using chromogenic or fluorogenic substrates.
The committee responsible for the update to ISO 9308:2014 notes that this protocol is particularly suitable for water sources with low bacterial counts (<100 total colonies on CCA), including drinking water, treated pool water, and finished water from treatment plants. It is unsuitable for surface water and shallow well water. Of note, some strains of E. coli, including O157:H7, are β-D-glucuronidase negative and will not read as E. coli on this medium. Instead, they will trigger detection as other coliform bacteria.
This ISO update represents a departure from the previous recommendation. Industry professionals should note the elimination of Tergitol-7 agar and replacement with CCA media. This differential medium employs two chromogenic enzyme substrates to cleave glucuronidase and galactosidase, thereby distinguishing between E. coli and other coliforms. The benefits of CCA, namely rapid, straight-forward detection and enumeration of total coliforms and E. coli, may enhance water quality analysis and routine monitoring protocols, addressing a critical public health issue.
Review the ISO guidelines or learn more about chromogenic coliform agar for water quality analysis.
References
1 International Organization for Standardization (2014) 'Water quality — Enumeration of Escherichia coli and coliform bacteria,' ISO 9308-1:2014.

2 Rompre´, A. et al. (2002) 'Detection and enumeration of coliforms in drinking water: current methods and emerging approaches.' Journal of Microbiological Methods, 49: 31–54.