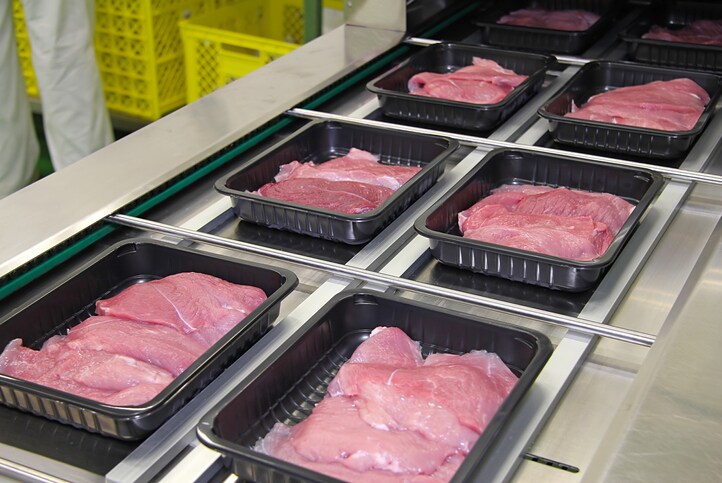 Ensuring the safety of meat and poultry products – whether preventing against microbiological or foreign object contamination – is a constant need and challenge for processors. A new grant program from the U.S. Department of Agriculture (USDA), the Meat and Poultry Inspection Readiness Grant (MPIRG) can help make compliance more possible for small- to mid-size processors. The USDA has allocated $55.2 million for MPIRG grants to help increase capacity and expand access in meat and poultry inspection operations. The scope of grant-worthy projects includes support of strong inspection and food safety programs.
Commercial businesses, cooperatives and tribal enterprises are all eligible.
We've written extensively about the challenges that meat and poultry processors face when inspecting their products for foreign objects such as metallic and nonmetallic foreign objects. The need to sanitize with harsh chemicals necessitates plant equipment that can withstand such rigors. There are also challenges in inspecting these high-salt, high-moisture products. "Product effect" from these properties can mimic a foreign object, often necessitating a compromise in sensitivity to avoid false rejections.
Furthermore, with temperature, salt content and product size changing during processing, product effect can vary, too, making consistent foreign object detection difficult. Higher-performing food metal detectors with technologies such as Multiscan can help overcome these challenges for identifying ferrous, non-ferrous and stainless-steel foreign objects. Food X-ray inspection can be employed to find an even broader range of foreign objects that could enter the process.
As you review the criteria and consider submitting a grant proposal, it may be helpful to refer to the frequently asked questions and answers about foreign object detection in meat products and view our webinar targeted to meat inspection to help inform priorities for a grant submission. Our applications experts can also answer questions specific to your product and process.
For a processor of any size, avoiding costly recalls and quarantines is paramount. It is estimated that a product recall can cost a company $10 million in direct costs – a numbing amount for a processor of any size let alone a smaller company. Submitting an MPIRG grant request could be a smart investment to protect the investment in your business and your brand reputation.
Don't delay. The deadline for submitting grant requests is Monday, August 2, 2021.