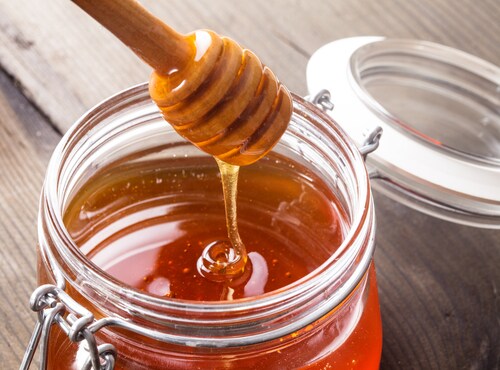 Food adulteration events are serious incidents where foods are accidentally or deliberately contaminated with unauthorized substances. In a review by Lomumi et al., the authors list several examples where foods are knowingly contaminated to make them more desirable. In other instances, increasing monetary profits are a big motivator. Lomuni et al. warn that adulteration of foods, particularly milk and milk products, fruit juice, alcohol, coffee, flour, meat products, and even fruits, is on the rise. The authors present a review of four spectroscopic techniques, and highlight the strengths and limitations with each method.
In near-infrared spectroscopy (NIR), signals are associated with molecular vibrations, specifically the overtones and combinations of fundamental vibrations in the range of 780-2,500 nm. NIR instruments have continued to evolve since their first use to analyze food products in the 1980s. Since that time, both the instrument itself and its software have continued to evolve to become a reliable and efficient choice for a variety applications. This method is often chosen for bulk materials with little to no preparation and is widely used for both quantitative and qualitative studies. Not only is NIR versatile for use in analyzing various samples, it is also able to analyze solid, liquid, and gaseous samples as well as provide information regarding the external and internal properties of a sample.
Fourier transform infrared spectroscopy (FT-IR) is another tool for analyzing foods. This method monitors the fundamental vibrational and rotational stretching modes of molecules producing a chemical profile of the sample within the mid-infrared (MIR) region. This technique provides more chemical information compared with NIR, since it measures fundamental vibrations instead of the overtones and combination bands measured in the NIR region. MIR spectrometry is helpful for identifying vibrational transitions. The MIR region can be divided into two distinct regions: 4,000 to 1,500 cm-1, known as the functional group region (where spectra originates) and from 1,500 to 500 cm-1, which is often complex and sometimes the most sensitive region for determining a specific food product. An example of this would be in detecting sugar in counterfeit honey.
Raman spectroscopy is useful for making identifications in sample matrices based on model compounds such as lipids, proteins, and carbohydrates. It is also sensitive to minor components, such as microorganisms and can handle wet samples, unlike in IR techniques. There are also different techniques to improve Raman spectroscopy, including stimulated Raman scattering (SRS), coherent anti-Stokes Raman scattering (CARS), resonance Raman spectroscopy (RRS), and surface enhanced Raman spectroscopy (SERS). One drawback to Raman spectroscopy is its large optical sampling variance which can affect the measurements of a solid sample.
What sets hyperspectral imaging (HSI) apart from the other techniques is the ability to use HSI to characterize complex heterogeneous samples. HSI can collect hyperspectral data in specimens with varying sizes and shapes. The authors describe the main drawback of this method as the large and computationally excessive hypercube that requires complex processing algorithms and reduces the computational speed.
Limitations for all vibrational techniques include:
the need for accurate analyses to use as a reference method.

the need for proficient personnel to interpret complex spectral data.

not being able to collect spectra representing the whole specimen, and instead ending up with an average result (particularly in IR and Raman spectroscopy).

limited predictions of internal quality due to spatial variability in the sample and localized scanning.
Unfortunately, food adulterations will always be a risk, therefore the need for comprehensive monitoring will also persist. The researchers predict that ongoing development of spectroscopic methods will make these techniques more effective for food industry applications.
Learn more about food analytical testing in our food and beverage learning center.
Reference
Lohumi, S. et al. (2015) "A review of vibrational spectroscopic techniques for the detection of food authenticity and adulteration", Trends in Food Science and Technology, 46 (2015), (pp. 85-98)