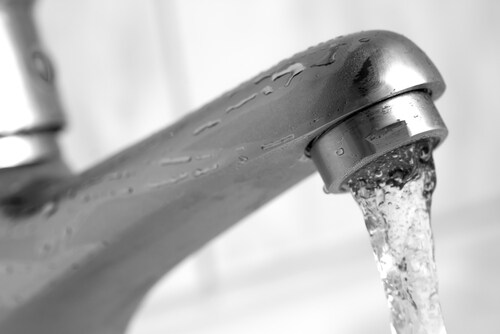 As of January 1, 2017, standard guidelines for culture media and water testing quality and performance control are mandatory for accredited laboratories performing microbiological testing of food, animal feed or water using culture media. Organizations should therefore be aware that analytical laboratories involved in microbial culture analysis of food, animal feed or water must now follow the International Organization for Standardization (ISO) standard ISO 11133:2014.
ISO 11133:2014, Microbiology of food, animal feed and water—Preparation, production, storage and performance testing of culture media, covers quality control (QC) and preparation standards for media used for microbiological analysis in food and water safety laboratories. The standard was first published in May 2014 and underwent review in November that year. Key changes made to the guidelines included incorporation of water testing into the same standards as food and feed.
The mandatory standard now governs analysis of foodstuffs, including animal feed, as well as samples taken for environmental monitoring in the production environment. The latter includes water, whether intended for drinking or as part of the processing workflow. Not only does ISO 11133:2014 apply to analytical laboratories, but it also is mandatory for commercial suppliers producing and/or distributing media, non-commercial bodies supplying media and laboratories preparing their own media in-house.
Analysts should note that it also covers diluents and transport media. Furthermore, the guideline now lists the specific culture strains and corresponding World Data Centre for Microorganisms (WDCM) strains to be used, requires dilution to extinction for liquid media, states the number of passages required for culture strains and specifies reference media.
Furthermore, the ISO guideline states that all quality and performance testing for culture media must follow conditions as close to actual sample testing workflows as possible. For laboratories buying in their culture media from an accredited source, this means that the ISO-compliant manufacturer will have carried out the majority of required testing; for those still making their own media, there are protocols to follow according to the ISO standard.
Placing responsibility for QC testing on the manufacturer can be a real benefit to analytical laboratories, for example, in choosing pre-poured plates from an accredited source such as Thermo Fisher Scientific. Buying from an accredited supplier reduces the testing burden on laboratories by reducing their mandatory QC testing requirements. Customers should note that testing according to ISO 11133:2014 is extremely stringent for commercial manufacturers against a comprehensive panel of control strains.
Because of its expertise in water microbiological testing, Thermo Fisher Scientific is a supplier of choice for water testing. Culture media comply with the ISO 11133:2014 guidelines. Furthermore, QC testing for European customers takes place in accredited manufacturing facilities that comply with ISO 10725 to show reliability in sampling of bulk materials. Certificates of analysis are available for all batches. As an extra step, the company carries out QC testing against two different filters where membrane filtration is relevant for analytical workflows.
Having consistency across countries and laboratories ensures that QC results are reliable and easily compared across international borders. These guidelines help analytical laboratories choose accredited suppliers for accurate, reliable and reproducible results that ensure consumer safety. Moreover, choosing from an accredited supplier removes some of the testing burden from analytical laboratories themselves.
Further reading on water testing: