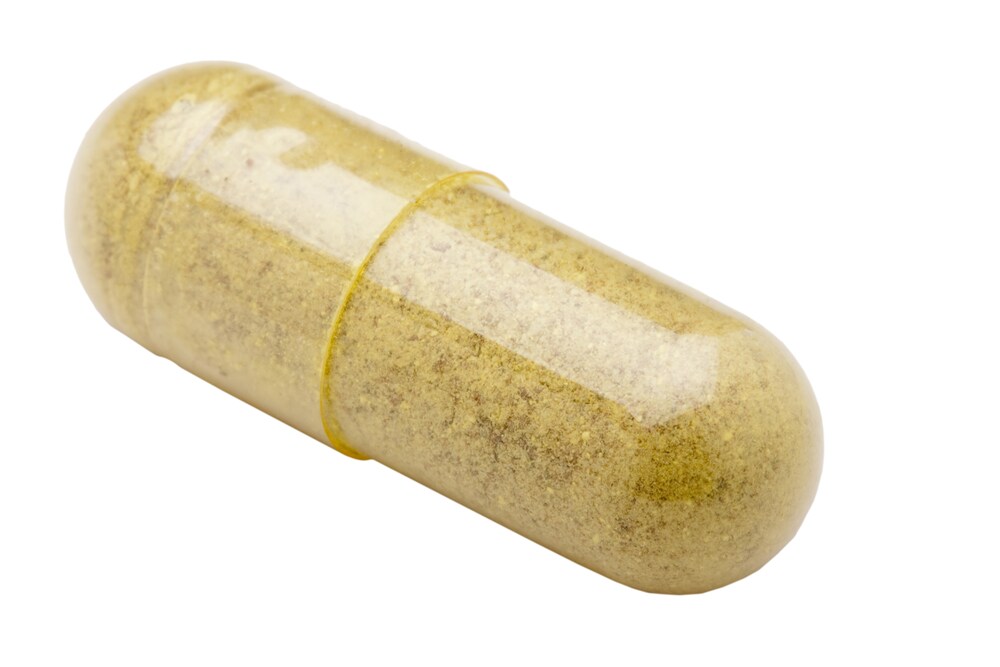 Using rapid chromatographic separation in conjunction with tandem high resolution mass spectrometry (MS/MS), Václavík and co-authors have developed an efficient QuEChERS (Quick, Easy, Cheap, Effective, Rugged, Safe) extraction procedure and workflow to screen herbal dietary supplements for 96 pharmaceuticals and plant toxins simultaneously1.
Dietary supplements are widely used and consumers frequently consider that the botanically-derived herbal versions are safe, natural and effective alternatives to traditional pharmaceuticals. Herbal aids for conditions ranging from high blood pressure through to obesity and erectile dysfunction are freely available. However, their production is not always regulated.
Safety issues arising from consumption of these products occur when contamination, willful or accidental, poses a risk to human health. These contaminants vary from uninformed substitution of botanical ingredients with potentially hazardous effects to willful dilution of expensive botanical material with a cheaper filler product. For example, plant secondary metabolites such as alkaloids pose a serious risk to consumers. Another source of contamination is the deliberate spiking of herbal product with active pharmaceutical drugs to obtain effect.
Vaclavik et al. chose to examine 28 herbal dietary supplements promoted as effective for management of blood pressure, blood sugar levels, inflammation, pain, weight loss and sexual performance. The team analyzed two packages of each supplement, preparing samples from each using a QuEChERS method appropriate for each form the supplement came in (tablet, softgel, capsule or liquid).
The researchers used a mixed standards stock solution containing all 96 analytes to spike a range of concentrations into representative test matrices and establish assay performance characteristics. They conducted three different optimization steps, looking at sample preparation, the ultra-high performance liquid chromatography (UHPLC) separation, the detection by mass spectrometry (MS). The team found that chromatographic separation was essential to distinguish analytes effectively from each other and from matrix components. They also discovered that their QuEChERS extraction method was successful for most compounds except highly polar ones. MS detection achieved identification of four precursor ions for each analyte.
Following chromatographic separation, the team analyzed the prepared samples using an Accela UHPLC system coupled to a high resolution mass spectrometer (HRMS), the Q Exactive quadrupole-orbitrap mass spectrometer (both Thermo Scientific) operating in full data dependent acquisition mode. Václavík et al. analyzed the herbal preparations using three different strategies – matrix-matched calibration, solvent calibration after sample extract dilution, and following standard additions. They used this approach to standardize any effects from the different matrices in the herbal products available and demonstrate the suitability of their method across a wide number of product types.
On examining their data, Václavík et al. found that matrix effects had a large influence, mostly suppressive, on measured analyte levels. Although matrix-matched calibration is not a suitable option for widespread commercial monitoring, the team found recoveries between 70% and 120% for more than 95% of the analytes under test. The workflow and assay also gave good limits of detection and quantitation (LODs and LOQs) for the majority of analytes.
The researchers also looked at two other methods to minimize matrix effects– standard additions and dilution of sample extracts- for accurate analysis of the herbal preparations. Although the former method achieved good results and was comparable with the matrix-matched calibration, it was time-consuming, and therefore unsuitable. The team did find that dilution of sample extracts successfully overcame most matrix effects and was more suitable for analyzing adulterants normally found at higher levels.
Once established, Vaclavik and colleagues used the workflow to analyze 23 herbal preparations. They detected undisclosed coumarins, alkaloids and synthetic drugs in samples, and confirmed analyte presence and concentration in others, as specified on product labels.
In summary, although the QuEChERs extraction step was relatively time-consuming, it was offset by the ability to measure 96 analytes in a single run. From the results obtained, the authors confirmed the suitability of the instruments for commercial safety analysis of botanical herbal preparations, noting that their workflow will be the subject of further investigation.
Reference
1. Vaclavik, L. et al., (2014) "Targeted analysis of multiple pharmaceuticals, plant toxins and other secondary metabolites in herbal dietary supplements by ultra-high performance liquid chromatography–quadrupole-orbital ion trap mass spectrometry", Analytica Chimica Acta 810 (pp.45– 60)