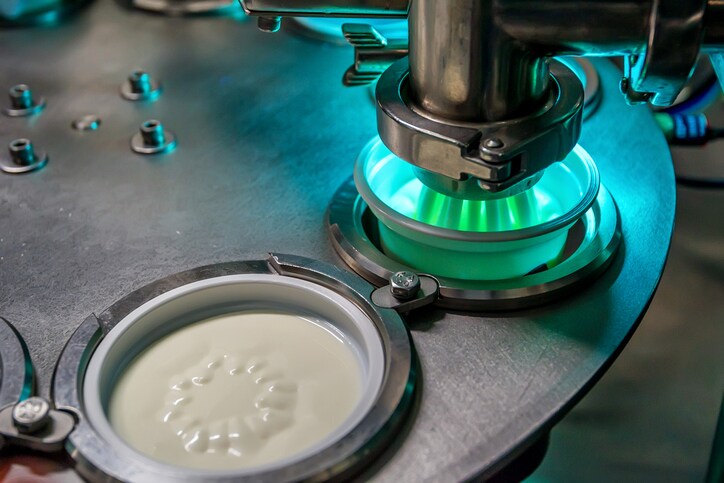 Dairy product safety and quality can benefit from the use of inspection/detection and checkweighing equipment. Earlier articles in this series described some of the reasons why detecting foreign objects in dairy products is challenging, and examined the challenges specific to each type of dairy product. In this post, we'll explain why installing these systems in multiple places on the processing and packaging line can positively impact the quality, accuracy and safety of the food item being marketed.
The specific inspection solution is dependent on the product characteristics, placement in the line (before or after packaging) and inspection/detection objectives. Here are some examples:
Incoming ingredients. Dairies that use bulk incoming ingredients such as raw milk, powders, fruits or nuts as part of their formulation may inspect products before incorporating them into the formulation. Drop-through, pipeline and bulk-flow metal detectors are ideal choices.
Liquid flow. Metal detectors work in pipeline applications for novelties and other liquid-fill products.
After filling/packaging. The inspection equipment type will depend on the packaging type, product type and its potential for product effect. Since many dairy products have high moisture content (resulting in high conductivity), they are more suited for X-ray inspection at this stage. Inspection at this location is typically the last hazard analysis and critical control point (HACCP) for foreign materials, since the product is now packaged. Checkweighers are often placed here to ensure the product weight is within minimum/maximum specifications. An advantage here is to use electronic real-time filler feedback to adjust production weights on the fly.
After case packing. In some cases final package (case) inspection can be beneficial. This is typically done via X-ray inspection when the machine's aperture is large enough to accommodate the case. X-ray systems can be used to confirm a specified count is loaded into the case and to detect large foreign materials that may have fallen into the case. In certain situations checkweighers can also be used to find missing components and maintain final package weights.

Popular inspection and detection solutions
Metal detectors are ideally suited for dairy applications and typically can withstand the harsh washdown environments in dairy plants. Clear understanding and expectations of these needs for the application up front will ensure the correct system is provided to meet your needs. Some systems offer conveyor and drop-through options. Dairy processors interested in X-ray inspection can choose from a wide range of options, from compact systems to larger-aperture models designed for club-size packages. Systems are available to meet HACCP and retailer food safety and quality requirements with limited false rejection rates and high efficiencies. Checkweighers are flexible and able to handle cartons, cans, bottles or pouches of dairy products, and they work in both dry and wet environments.
A robust product inspection program at the appropriate stages can help ensure a high level of consumer satisfaction. With such equipment in place, deviations in product quality and safety are identified and resolved before products find their way to market.
Read the White Paper: Ensuring product quality and safety in the dairy industry.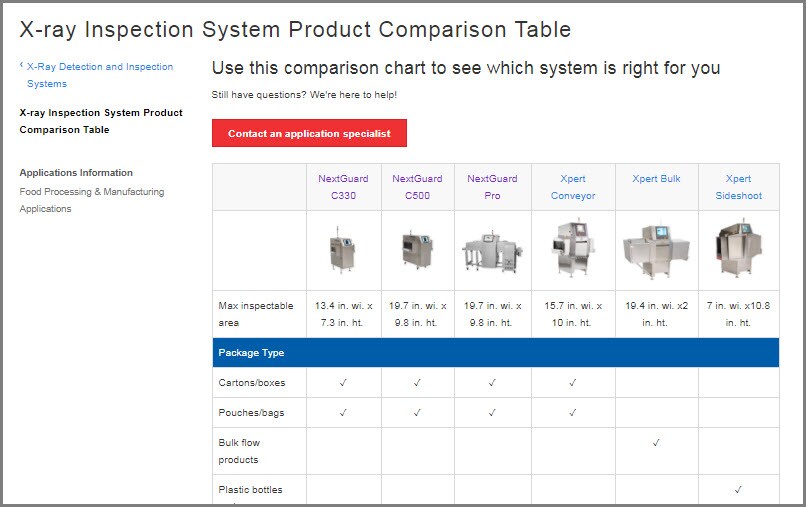 View the X-ray Inspection System Product Comparison Table.
Visit our web pages on