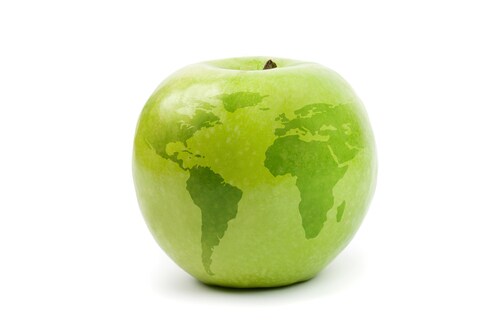 Foodborne infection results in transmission of many diseases with impacts on human health ranging from mild debility to death. Under the authority of the World Health Organization (WHO), the Foodborne Disease Burden Epidemiology Reference Group (FERG) has collated global estimates of foodborne disease (FDB), creating a report looking at the overall impact on human health and productivity1. Released in 2015, this report examines regional causes of FDB and evaluates the impact using a quantitative measure that sums up disability and premature loss of life.
Initiated in response to the lack of global data on the true incidence of the burden of FBD, the WHO launched the FERG initiative to assist policy makers and food industry members by providing key information on areas of concern. The initiative divides the world into regions—Africa, Americas, Europe, Eastern Mediterranean, South East Asia, Western Pacific—with further grouping according to adult and child mortality classification that also gives an indication of average income and living conditions.
The FERG initiative comprised six task forces, of which three were hazard-based, i.e. Enteric Disease, Parasitic Disease, Chemical and Toxins. Within these task forces, sub-groups held responsibility for determining foodborne origin for the diseases under surveillance, in addition to dealing with region-specific knowledge translation so that results could be implemented swiftly as policy. The task forces focused on 31 FBD hazards identified chosen following epidemiological assessment. These hazards included viruses, bacteria, protozoa, helminths and chemicals as causes of FBD. Once identified, the task forces examined health records to compile data on each hazard, looking at incidence and outcome for the disease. In order to normalize between hazards, the teams applied a measure, Disability Adjusted Life Years (DALYs) that quantifies the burden of each FBD. This method uses disability, reduced productivity and premature death as indicators of disease effect or burden. One DALY is equivalent to one year of healthy life lost.
From the global assessment, FERG reported that the 31 hazards identified caused 600 million FBD cases, resulting in 420,000 deaths and leading to a global burden of disease in 2010 equivalent to 33 million DALYs. This overall assessment ranks FBD equivalent to the global burden brought about by infectious diseases such as HIV/AIDS, malaria and tuberculosis. Furthermore, the investigators found that the majority of this burden (40%) affected children under the age of five years despite this age group representing only 9% of the world's population. In four of the hazards—Fasciola species, Giardia species, dioxins, intestinal flukes—children under the age of five years bore 75% of the overall burden.
Closer scrutiny of the results showed that diarrhea arising from hazards such as norovirus, salmonellae species and Campylobacter species formed the majority of FBD cases, causing 230 million deaths and resulting in a burden of 18 million DALYs. Examined at the regional level, burden varied according to geography, with the African subregions returning the worst results. The researchers also found differences according to income, with Campylobacter species implicated more often in high income regions, whereas enterotoxigenic Escherichia coli and Vibrio cholera caused diarrhea in lower income populations. The report also noted localized FBD incidence of parasitic FBD, especially in association with seafood consumption.
Acknowledging limitations in the availability of data for the study, WHO advises that FBD numbers gathered for the report are most likely an underestimate. Under-reporting is common due to the problems in establishing that food is the cause of disease, although the report does note that for 12 of the 31 hazards, food is the exclusive mode for transmission. Under-reporting is especially prevalent when gathered from low-income sub-regions. The report's authors also note that using DALY as a quantitative measure does not show the full impact of FBD. However, the report does communicate the first estimates of the global burden arising from FBD in both high and low income regions, providing regulatory officials and the food industry with valuable information for implementing policy and safety measures to safeguard public health in the future.
Learn more about Norovirus in the free to view webinar: Noroviruses – the perfect foodborne pathogen? in our food and beverage learning center.
Reference
1. Havelaar, A.H. et al. (2015) "World Health Organization Global Estimates and Regional Comparisons of the Burden of Foodborne Disease in 2010", PLoS Med 12(12): e1001923. doi:10.1371/
Readers may also be interested in this Public Library of Science collection featuring resources and information on the WHO FDB assessments  http://collections.plos.org/ferg2015
Further reading on Examining Food
Norovirus Attachment in Fresh Produce
Webinar: Noroviruses – the perfect foodborne pathogen?
Salmonella and Norovirus in Berries – A Growing Health Concern
Chicken Juice Exacerbates Campylobacter Contamination
Poultry-Associated Illness: Campylobacter Control Technologies
Egg-borne Salmonella Outbreak Strain Survival
Cocoa: 'Choc -a-block' with Challenges for Food Microbiologists?