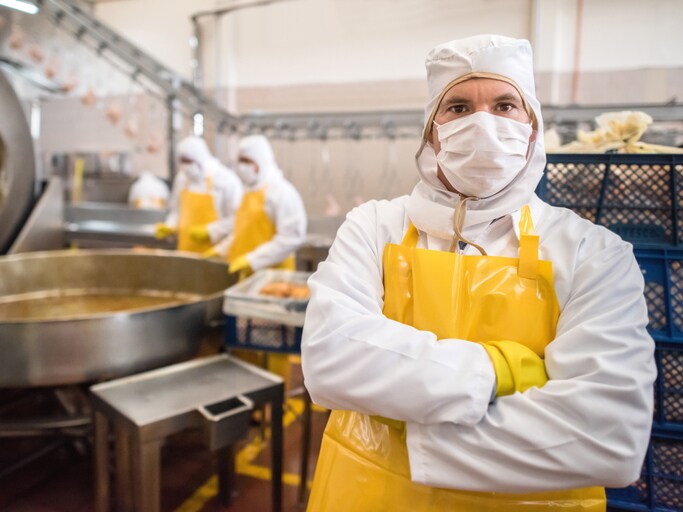 You hear on the news, more often than you would like, that there has been a recall by the Food Safety and Inspection Service or USDA because metal contaminants were found in food products that were purchased by consumers. In the past year, pieces of metal originating from a conveyor system were found in ready-to-eat chicken products, metal shavings were found in a package of ground turkey, pieces of metal were embedded in a fully cooked sausage product, and one company received three complaints of metal objects in beef franks. These are just a few of the food recalls.
Why is it so hard to detect metals in food? A simple analogy may help: Why does a coin or piece of jewelry set off a metal detector on your outbound flight but not your inbound flight? Why the inconsistencies?
The same unpredictable performance can exist when trying to detect metal in food. Metal detection in food is easy when it works—but it doesn't always work. Audits can fail, detectable metal types and sizes may not be what the food quality manager wants or, worse yet, a piece of metal can escape inside a product where a customer may find it. Clearly, an on-again, off-again contaminant detection approach is not acceptable when it comes to food safety.
There are key barriers to achieving 100% metal-free products:
The metal detector must find anything, anywhere in any product all the time. That can be daunting considering the volume of production from just one line in a day and all the different types of metal pieces that might be part of your factory or in the ingredients.
Metal detectors use electromagnetic fields to find things that are magnetic and conductive. Most food products are wet, have salt or contain minerals, which when subjected to electromagnetic fields also look magnetic and conductive. Ignoring the product and finding the metal is not as easy as it seems.
Small metal foreign objects have very small signals, and the metal detector is operating in a factory that has many possible noise sources that can confuse the metal detector electronics and software. For example, at any given time:
Large motors are turning on and off
Electronics boxes are broadcasting wide spectrums of radiated noise
Production equipment is vibrating and causing the antenna in the metal detector to move ever so slightly
Electrical power is surging and dropping
Temperatures are going from freezing to boiling and back again
These conditions affect results. As you can see, finding the needle in the haystack or a shard of stainless steel in a package of meat can be a formidable challenge.
Because of these challenges, new technology has been developed to help dramatically increase the probability of detection. These multiscan food metal detectors use a true spectrum of frequencies along with new signal processing, thus reducing the probability of an escape to near zero. The critical control point scans up to five completely adjustable frequencies to find metal types and sizes previously undetectable. It's like having up to five metal detectors back to back in a production line. It reduces the probability of an escape by many orders of magnitude. You can read more about multiscan technology in the white paper Why Multiscanning Technology Improves Metal Detection and Food Safety.
Metal detection may have just gotten a little easier.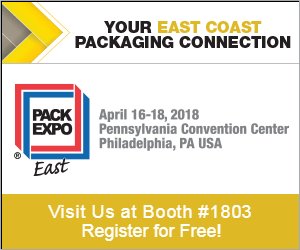 See the latest in product inspection at Booth 1803 #PackExpoEast ow.ly/5g9l30iR4NA. Use code 69F24 for free registration.