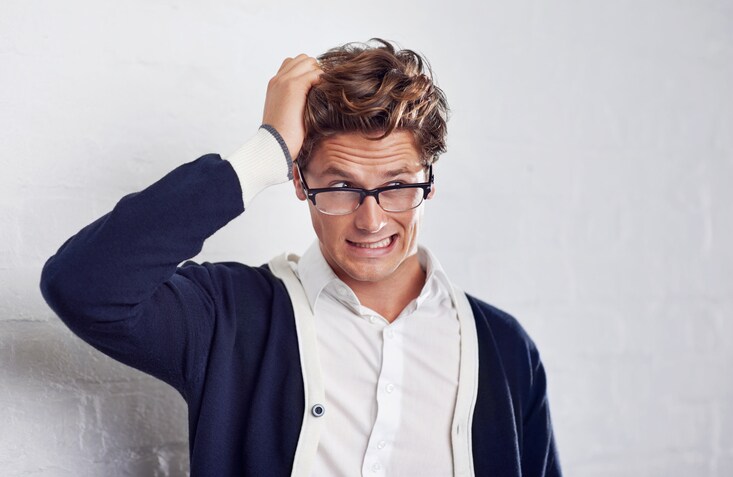 As we noted in a previous article, there is a difference between Geiger counters and personal radiation detectors.  Personal radiation detectors offer the functionality of traditional Geiger counters, while delivering features not available in traditional Geiger counters.  (Read more about the differences in What's the Difference Between a Geiger Counter and a Personal Radiation Detector?)
But are there differences for different applications of the technology?
Yes.
Variations depend on type of use (eg police vs hospital worker) and needs, like monitoring dose rate, stay time, and peak values. We've developed a 'workflow' type of questionnaire to help guide you in finding the best choice of personal radiation detection that will meet your needs.  It's available as an interactive website page as well as an infographic pdf.
Interdiction vs Personal Safety
Radiation (RAD) is everywhere, so the first question you need to answer is whether you need interdiction or personal safety instruments to find it or monitor it. Interdiction equipment is used if the primary requirement is to search out and find radiation.  Personal safety instruments are needed if you know you are in an environment where radiation exposure may be a factor and you want to be alerted when you are at risk.
Illicit Radiation Sources
First responders and law enforcement usually need radiation detectors to locate illicit radiation sources.  These sources are often shielded and hidden and emit a low dose rate.  As part of their mission, they may have to also respond to a radiation accident.  As part of their evaluation of a personal radiation detector (PRD), users need to know what their radiation hot zone dose rate turn-back level is.  Most users, as well as users inexperienced in operating in high radiation environments, have a hot zone turn back level of 2mR/h (200uSv/h).
It's important to note that 2mR/h should not be the upper limit of the PRD you'd like to use.  Like a car's speedometer, it doesn't stop at the highway speed limit – it goes beyond it, so you can be aware of your speed in all situations.  20-25mR/h is a good upper limit to look for to give you the flexibility needed to respond in many situations.   Experienced users who are looking to monitor doses in heavy RAD environments (turn back – 1R/h- 10R/h) or have life-saving duties likely have turn back levels between 25R/h and 50R/h. It is important to note that if you have interdiction mission requirements and life-saving duties, multiple instruments may be needed to serve your mission.
Threat or Slight Change?
During the search for illicit radiation materials, first responders need to immediately determine if a source is really a threat or slight changes in the radiation background, such as a bridge underpass, or natural stone buildings.  It is important to inquire what basic analysis is done on the detector when encountering a radiation alarm.  Generic alarms that simply alarm when a count rate or dose rate exceeds a certain level, lead to high levels of false alarms or missed alarms.  Detectors that immediately indicate whether a source is naturally occurring (NORM) or artificial (man-made) provide users with an initial indication whether an alarm requires investigation or is harmless.
However, if users need to determine the exact isotope and classification of a radiation source, instruments capable of making isotope identifications is required, using advanced algorithms and gamma spectroscopy.  These devices determine the exact isotope or isotopes causing the alarm and can serve as both primary and secondary radiation screening devices, saving investigation time and equipment cost and maintenance.  It is important to note that if you plan to adjudicate alarms caused by people with recent nuclear medicine treatments, full gamma spectroscopy is required.
Neutron or Gamma Ray?
Another question asked is if your mission requires neutron detection or just gamma ray detection.  Typically neutron detection is needed if your mission may encounter radiation used to make nuclear weapons, referred as special nuclear material (SNM).  Users who have large scale mobile or fixed radiation detectors with neutron detection normally do not require additional neutron detection capability in their handheld detectors.
Working Conditions
One must also consider the type of environment one is working.  Is it challenging because of extreme temperatures or is it over water?  Make sure you get a personal radiation detector that can withstand harsh working conditions.
If you are not in an emergency situation where radiation levels are wildly fluctuating or definitely unknown, but your job regularly exposes you to radiation, you may need to wear a dosimeter to monitor your radiation exposure for tracking and logging purposes toward a prescribed annual radiation dose limit. Look for an electronic personal dosimeter that offers a calibrated dose of record and NVLAP accredited certification history.
Easy or Complicated?
With all choices you'll make, the most important evaluation criteria beyond performance should be the system's ease of use.  Does the instrument guide you to make the correct decision?  Does it help you position near the source for the best identification results?  Is the method for exporting the data simple and fast?  These are just some of the questions to consider during the evaluation.
As you can see, it can get a little confusing.  Feel free to go through the interactive workflow yourself and find which personal radiation detectors are best for your application.
What handheld detection is best for you? Answer few simple questions to help determine the right personal radiation detector for you application.