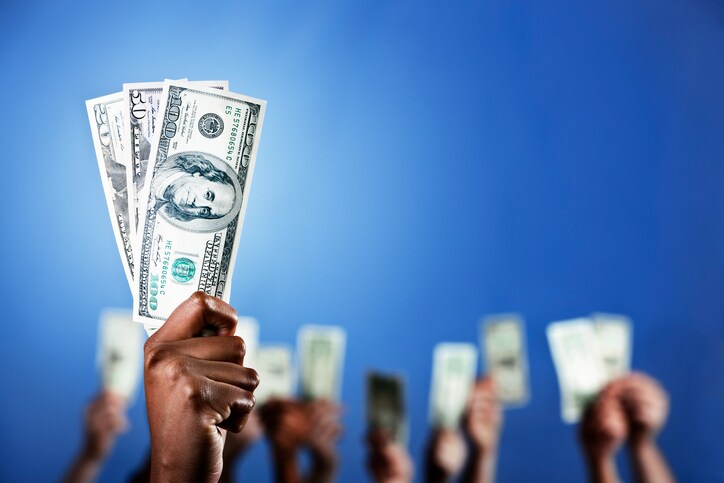 Did you know that the U.S. Federal Emergency Management Agency (FEMA) provides state and local governments with "preparedness program funding in the form of Preparedness (non-disaster) Grants to enhance the capacity of state, local, tribal and territorial emergency responders to prevent, respond to, and recover from a weapons of mass destruction terrorism incident involving chemical, biological, radiological, nuclear and other explosive devices, and cyber-attacks."
In fact there are many grants that can help in procuring equipment for identifying everyday threats. Listed on the site are grant programs for emergency management performance, homeland security, port security, rail and bus security, and non-profit security, among others.
Under the FEMA Assistance to Firefighters Grants (AFG) grants programs, career and volunteer fire departments and other eligible organizations can receive funding through three different grants. (Note that the Fire Prevention and Safety Grants application period is open February 12-March 16, 2018.)
According to the Firefighter Grants website, there are three different types of programs that can help:
Enhance a fire department's/safety organization's ability to protect the health and safety of firefighters and the public.
Assist fire prevention programs and support firefighter health and safety research and development.
Increase or maintain the number of trained "front line" firefighters available in communities.
Radiation detection equipment helps protect the health and safety of the emergency responder and the public. From routine monitoring and surveillance to emergency response situations, advanced, integrated radiation detection and measurement instruments mitigate the threat with real-time monitoring, early warning, and complete information to keep workers and the public safe.
If you are hoping to gain funding for radiation detection equipment and this all sounds a bit confusing to you, fill out this Security Instrument Grant Assistance form to obtain free customized grant help for radiation detection projects including grant research, grant alert notices and grant application reviews. This form is applicable whether you're just starting your radiation detection project or need to add the final touches to an application. There is no guarantee of funding; only assistance in submitting a successful grant application.
In addition, there is a PoliceGrantsHelp Radiation Detection web page that lists grant-eligible products and grant assistance opportunities. Use this form to get help with grant funding for police-related radiation measurement and security instruments products.
Some of the featured products in both the fire and police grant programs include spectroscopic area monitors, handheld radiation isotope identifiers, personal radiation detectors, radiation detection backpacks, multi-purpose survey meters, and other radiation detection and monitoring products.
The websites note that both FireGrantsHelp.com and PoliceGrantsHelp.com "are compliant with federal standards and guidance for working with departments seeking grant dollars. All assistance offered is by category and non-product specific. FireGrantsHelp.com [and PoliceGrantsHelp.com] do not benefit from, participate in or otherwise influence the procurement process of grant awards. All assistance is product and vendor neutral to avoid any real or apparent conflict of interest. Departments seeking federal grant dollars are responsible for maintaining a conflict of interest policy in compliance with federal guidelines the standards identified in 2 C.F.R. Part 200, including maintaining adequate supporting documentation."
Just because your local agency may not have the budget doesn't mean you can't find funding elsewhere. Take advantage of this opportunity so you can help identify threats in your community and keep your neighborhood safe from radiation incidents.
Note: Remember that the Fire Prevention and Safety Grants application period is open February 12-March 16, 2018.