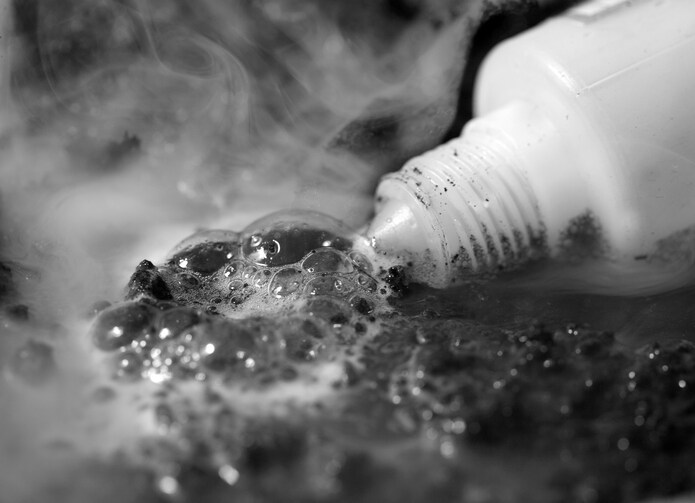 Identification of acids in the field can sometimes be difficult to obtain when using FTIR or Raman spectroscopy because of the concentration of the acid.
First responders faced with an unknown chemical substance have a number of immediate challenges, including choosing the most appropriate technology to assess the situation. Response tools for solid and liquid chemical identification include analyzers based on Raman spectroscopy, analyzers based on Fourier Transform Infrared (FTIR) spectroscopy, and analyzers that incorporate both of these lab-proven techniques in a single handheld instrument.
FTIR and Raman spectroscopy measure the interaction of energy with the molecular bonds in a sample of an unknown material. FTIR measures how much light is absorbed by the bonds of a vibrating molecule; that is, the remaining energy from the original light source after being passed through the substance. In comparison, Raman measures the energy that is scattered after being excited by a laser.
Examples of acids that are identified by Raman or FTIR include nitric acid, sulfuric acid, perchloric acid and acetic acid. When it comes to analyzing these acids, Raman can identify low concentrations of acid in water dependent on the signal produced. For example, nitric acid is very responsive and sulfuric acid is less responsive; this makes nitric acid an "easier find" in the field.
Examples of acids that do not produce Raman or FTIR signal include hydrofluoric acid (H+F-), hydrochloric acid (H+Cl-), hydrobromic acid (H+Br-) and hydroiodic acid (H+I-). Raman cannot identify water or the ionically bonded compound. FTIR may identify the water and miss the ionically bonded compound, or the compound may affect water so that the obtained spectrum differs from normal water. Acids that do not respond to Raman will have long scan times because the instrument is waiting for a signal return that will never come.
Concentration can affect peak locations in the spectrum. In cases where identification is dependent on concentration, the instrument manufacturer may include spectra for several concentrations. This helps to significantly reduce, but not eliminate, the incident of no-match results. Raman and FTIR instruments are qualitative, not quantitative and should not be used to determine concentration in the field.
Concentration also affects the detection of acidic or caustic vapor when a pH test strip is placed just above the surface of the liquid. Use a dry pH test strip over the liquid to detect acidic vapors before exposing the strip to the liquid to determine the pH of the solution. Do not place the pH strip into your sample container because the pH dyes will contaminate the sample. Best practice is to hold the strip above the liquid in the container for a few seconds and then remove a drop of liquid with a pipette and place it on the pH test strip.
Here are four ways to get quality results when utilizing Raman and FTIR for field identification of acids:
If Raman and FTIR results agree, confirm with pH test strip.
If Raman produces a result and FTIR does not, confirm pH and determine if it is appropriate for Raman result. Check FTIR library to see if an item is included that matches the Raman result.
If FTIR produces a result and Raman does not, confirm pH and determine if it is appropriate for FTIR result. Check Raman library to see if an item is included that matches the FTIR result.
If Raman and FTIR produce no match found, check quality of spectra. Confirm pH. Strongly acidic solution in this case is most likely hydrochloric acid (most common) but could be hydrofluoric (can be confirmed or denied with a fluoride test strip), hydrobromic or hydroiodic acid.
Other less likely results may occur. Be aware that other compounds not responsive to Raman, FTIR or pH test strip may be present in the sample.
For additional details and disclaimers, see "Field Identification of Acids by Raman and FTIR."
Editor's Note: The content for this article was provided by Houghtons, Inc., a small privately held company that provides training, test methods and technical assistance to public and private sector organizations responsible for emergency response. You can contact principal Rick Houghton at https://hazardid.com .)
For more unknown substance identification information, visit the Safety and Security Threat Detection section of our website.