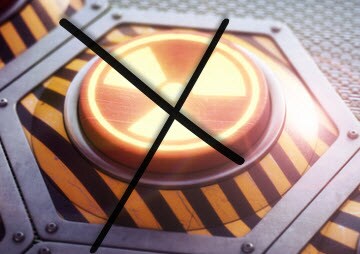 Personal Radiation Detectors (PRDs) − which are smaller, more sensitive, easier-to-use, more portable, and more powerful than typical Geiger counters − help detect, locate, and identify radioactive nuclides such as nuclear weapons, dirty bombs, and orphaned or purposely masked sources. Radiation detection devices provide comprehensive, real-time monitoring, early warning, and complete information in the palm of your hand, in the workplace, and in your neighborhood. However, there is natural radiation all around you, your workplace, and your neighborhood. So how do these devices know when to trigger a warning?
The United States Nuclear Regulatory Commission reports that the "sun and stars send a constant stream of cosmic radiation to Earth, much like a steady drizzle of rain." In addition:
"The Earth itself is a source of terrestrial radiation. Radioactive materials (including uranium, thorium, and radium) exist naturally in soil and rock. Essentially all air contains radon, which is responsible for most of the dose that Americans receive each year from natural background sources. In addition, water contains small amounts of dissolved uranium and thorium, and all organic matter (both plant and animal) contains radioactive carbon and potassium. Some of these materials are ingested with food and water, while others (such as radon) are inhaled. The dose from terrestrial sources varies in different parts of the world, but locations with higher soil concentrations of uranium and thorium generally have higher doses."
We refer to this as background radiation and the varying levels of it can cause false alarms when trying to determine if the high radiation levels you may be detecting on your radiation measurement and detection device have identified a potential threat.
So how can you tell if the radiation detection device is warning you about natural radiation or artificial radiation? Make sure your detector is utilizing Natural Background Rejection (NBR) technology. NBR is a technology used to eliminate fluctuating natural background levels while measuring radiation. Naturally occurring radiation has a distinct "signature" that artificial or man-made radiation does not. NBR leverages this signature to quickly differentiate between natural and artificial radiation by stripping away any natural background radiation that is registering during a scan, delivering you a more accurate result of artificial radiation levels.
Unfortunately, operators using instruments without NBR often set their alarm thresholds higher to eliminate the nuisances caused by natural radiation, false alarms or they ignore alarms due to their frequency, potentially missing out on hidden or shielded sources. Using an instrument with NBR allows you to keep your alarm threshold extremely low without the need to worry about false alarms from non-threatening sources − so when the alarm goes off, you know it is time to take action.
Getting a bunch of false alarms can be annoying, but ignoring a real alarm could be a catastrophe. By delivering a more accurate result, first responders and those responsible for identifying potential threats will be more confident and efficient in knowing when the threat is real. You can read more details about NBR on this Application Technology Support document.