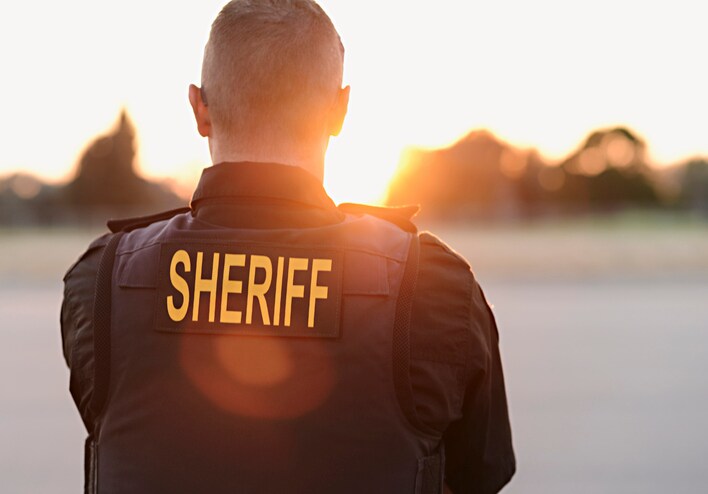 When officers in Charles County discovered narcotics on the scene, identifying them was a time consuming and risky exercise. Officers would often handle the drugs as they attempted to determine what the drug was. A small quantity of fentanyl coming in contact with an officer can result in an overdose or death.
According to the agency's website, the Charles County Sheriff's Officeis a full-service law enforcement agency responsible for preventing and investigating crime, operating the county detention center and performing the court-related functions of a traditional sheriff's office. With more than 600 sworn, corrections and civilian employees and an annual budget of $70 million, the CCSO is the largest full-service sheriff's office in Maryland and protects a county population of over 157,000 people.
As with most communities across the country, Charles County is feeling the effects of the global drug problem. Production and trafficking of common street fentanyl analogs including carfentanil, methamphetamines, cocaine, MDMA (ecstasy), heroin, and cathinones (bath salts) are impacting communities worldwide and stressing already constrained investigative resources. Now, mexedrone, carfentanil, acrylfentanyl, and common street fentanyl analogs have become potent threats.
The Sheriff's Office annual report for last year discussed how their department is teaming up with other offices in their state to take a stand against the heroin and opioid epidemic. They are partnering with schools and community organizations to bring forth education and awareness about the dangers of heroin and opioids. They are also cracking down on dealers.
After the sheriff's office received a grant, they purchased a handheld narcotics analyzer to use in their fight against drug crimes. These handheld Raman devices can identify multiple controlled substances including 250 narcotics (including fentanyl), synthetic drugs, cutting agents, and precursor chemicals in a single test, without direct contact for most samples.
By quickly identifying the presence of fentanyl mixed with heroin officers are able to ensure officer safety when handling the situation. If a suspect has overdosed, by quickly determining what the drug involved is, officers can get the best treatment and result for the individual. These results from this analyzer can be used to press charges against the suspect immediately instead of waiting months for lab results to come back.
"The safety of our officers is one of our top priorities, and this new tool allows us to safely identify controlled dangerous substances quickly and accurately without having to wait on lab results," said a member of the Charles County Sheriff's office. "The community will benefit because we will be able to charge suspects sooner and more precisely."
These handheld narcotics analyzers offer a presumptive test that is more accurate and reliable than colorimetric drug tests, providing law enforcement officials a quicker and safer method to identify suspected narcotics in the field. In addition, handheld analyzers do not destroy your sample, which could also destroy your evidence. With simple point and shoot capability – without removing the measured material from its packaging – these instruments help to keep officers safe, and drugs, and drug dealers, off the streets.
And that is something that Charles County wanted to invest in.