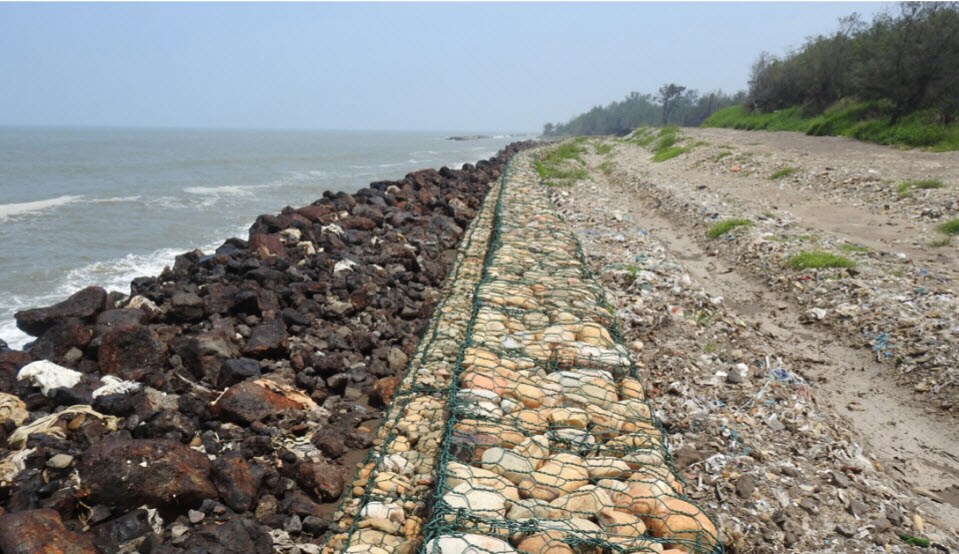 The island of Taiwan enjoys a warm tropical-subtropical climate with abundant rainfall. As a result, the island has an abundance of diverse flora and fauna. However, over the last 50 years, rapid population growth, economic development and inappropriate use of natural resources has disrupted the ecosystems and caused the extinction or near extinction of many species.1
The Xinfeng Coast of Hsinchu County is found to be the most heavily polluted coastal areas in Taiwan, mainly caused by unscrupulous waste operators. The Zhubei Municipal Office of Hsinchu County speculated that due to the lack of landfills, towns and villages across the country have disposed of household waste along the coast, riverbed, etc. since 1991. The presence of arsenic, cadmium, chromium, copper, nickel, lead and zinc can still be found there after all these years.2
Dr. Ching-Yu Liou, an Associate Researcher at the Endemic Species Research Institute, is among a group of researchers who have been conducting research work along the Xinfeng coast for years. Dr. Liou specializes in ecology and biology. She monitors the wetlands, studies breeding and rehabilitation of plants, and the taxonomy of vegetation. Dr. Liou has discovered the impact of pollution from heavy metals on plants and animals on this Taiwan coast and the surrounding communities.
An excerpt from the Heavy Metals Toxicity and the Environment paper published by the U.S. National Library of Medicine, National Institutes of Health talks about how heavy metals are a threat to health …
"Heavy metals are naturally occurring elements that have a high atomic weight and a density at least 5 times greater than that of water…. Because of their high degree of toxicity, arsenic, cadmium, chromium, lead, and mercury rank among the priority metals that are of public health significance. These metallic elements are considered systemic toxicants that are known to induce multiple organ damage, even at lower levels of exposure. They are also classified as human carcinogens (known or probable) according to the U.S. Environmental Protection Agency, and the International Agency for Research on Cancer."
Dr. Liou and team utilize XRF (X-Ray Fluorescence) technology in their research. XRF is a non-destructive analytical technique used to determine the elemental composition of materials. Handheld XRF analyzers are used for remediation and soil contaminant analysis, among many other applications. (For more information about XRF, download this ebook: Portable XRF Technology for the Non-Scientist.)
The usage of a handheld XRF analyzer provides Dr. Liou and team quick onsite qualitative and quantitative analysis of material composition. Thirty-two types of elements, including heavy metals were determined in their research sample analysis. These results coupled with other quality data were published for reference by various stakeholders and were used to compel the authorities to expedite cleaning efforts. Cleaning work finally began after years of petitioning and the last batch of wastes were removed on 13 April 2020.3
Read the full case study: X-ray Fluorescence Technology Helps Researchers Unearth Pollutants Along Taiwan Island's Coast Line
References
1 https://www.tesri.gov.tw/B1_1
2 https://tw.appledaily.com/local/20190928/AAA46CIOP3SXKYPAZZOAH5PWHU/
3https://e-info.org.tw/node/224066
Note: Image of the coast of Taiwan's Hsinchu county provided by Dr. Ching-Yu Liou of Endemic Species Research Institute (ESRI) with permission to publish.