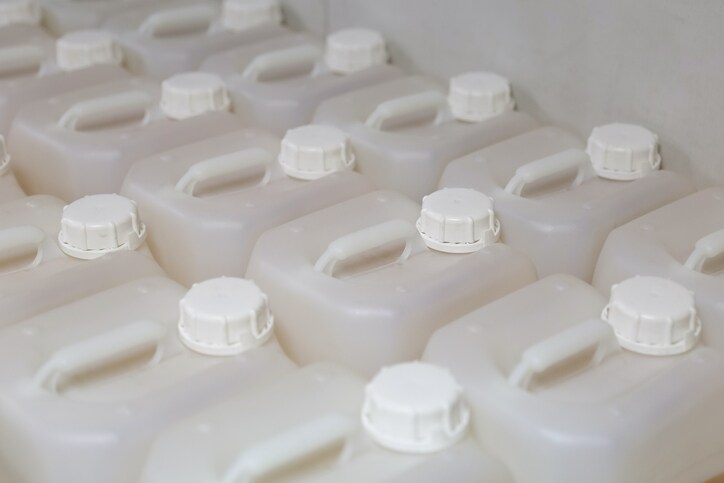 Water solutions deserve special consideration in Raman and FTIR analysis.
Raman spectroscopy is a technology that enables users to safely analyze explosive materials through sealed translucent containers without disturbing the sample. Chemical Identification analyzers using Raman can recognize thousands of potential explosives and precursors. (Read more: Explosives Identification Using Raman Technology.)
FTIR spectrometers are exceptionally useful for identifying unknown chemicals of a variety of colors. They will not generate energy during the sampling process, which makes it an ideal tool for verifying substances such as flash powders, smokeless powders and colored materials. (Read more: Explosives Identification Using FTIR Technology.)
Raman does not "see" water and can easily detect Raman responsive compounds dissolved in water. Significantly, water is the only common liquid not identifiable by Raman. Liquid samples that do not return Raman signal are most likely water based and may contain other Raman unresponsive substances.
FTIR is often blinded or confused by water and its very strong FTIR signal, which can cause other FTIR responsive compounds to go undetected. Often, FTIR will identify water solutions as simply water due to the overwhelming signal produced by water. For example, 3% hydrogen peroxide solution (medical grade) is identified as water by FTIR because the remaining 97% of solution consisting of water overwhelms the relatively quiet peroxide response. Fortunately, Raman can detect dilute hydrogen peroxide solutions.
Simple ionic compounds that are not Raman or FTIR responsive may be dissolved in a water solution. A pH test strip that turns blue identifies hydroxide anion in solution. Although hydroxide (OH–) is a complex anion with a covalent bond, Raman or FTIR field instruments do not easily identify it. Hydronium ion (H+) causes a pH test strip to turn red. Likewise, Raman or FTIR field instruments do not easily identify it. Always pH test a suspected water solution. But test compounds with Raman and FTIR first.
Be aware that there are instruments that integrate both technologies in one instrument. Using Raman and FTIR technology together provides confirmatory results and a broader range of unknown substance identification.
For additional details and disclaimers, see "Null Results from Raman and FTIR Tests."
Editor's Note: The content for this article was provided by Houghtons, Inc., a small privately held company that provides training, test methods and technical assistance to public and private sector organizations responsible for emergency response. You can contact principal Rick Houghton at https://hazardid.com .)
For more unknown substance identification information, visit the Safety and Security Threat Detection section of our website.