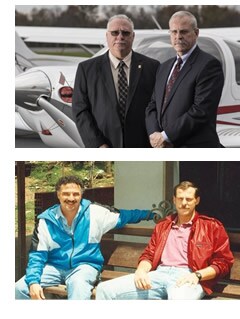 Two retired DEA agents, Steve Murphy and Javier Pena, who helped take down Colombian drug lord Pablo Escobar, will be in Booth 809 at the IACP Conference and Exposition next week.
The IACP Annual Conference and Exposition provides leaders with new strategies, techniques, and resources they need to successfully navigate the evolving policing environment. The Conference website explains that "the IACP's goal is to offer cutting-edge education and training to help attendees do their jobs more effectively and make their agencies more successful."
The show's host, the International Chiefs of Police, estimate that there will be more than 15,000 public safety professionals attending the 200+ education workshops and visiting the 600 exhibitor booths.  These exhibitors will be showcasing their latest offerings to fully equip law enforcement professionals to do the best job possible to serve and protect their communities.
We'll be in Booth 809 demonstrating the latest handheld narcotics analyzers for field-based presumptive narcotics, precursor, and cutting agent testing. These tools utilize Raman spectroscopy, a well-established analytical technique, and are are used in the field to identify key drugs of abuse as well as common cutting agents, precursors and emerging threats such as fentanyl and carfentanil. You can find out how police departments that are currently using narcotics analyzers in the field to help fight the drug crisis, and how these handheld narcotics analyzers can test unknown substances without requiring that they be removed from packaging.  This means that the first responders and law enforcement officials can avoid direct contact with the substance or even the "puff' that may result from opening the package, which could cause harm.
Retired DEA Agents Stephen Murphy & Javier Pena who were instrumental in taking down notorious Colombian drug lord and narcoterrorist, Pablo Escobar — and whose story inspired the hit Netflix™ Series NARCOS™ — will also be in our booth on October 7th and 8th. (Times are listed below.) They will be happy to take your questions about the case.
In addition to narcotics analyzers, attendees can get hands-on demonstrations of FTIR/Raman Handheld Analyzers that can Identify unknown chemicals and explosives in the field quickly, safely, and confidently, as well as portable radiation detection and identification instruments that help ensure that on-site teams are equipped to detect radiation, identify the source, determine the threat level, and initiate a response plan, all within minutes and without creating widespread panic.
If you can't make it to the booth but want to learn more about the latest threat detection technology used in the field, we've gathered all our educational materials and consolidated them into one section in our website titled Solutions for Law Enforcement: Narcotics, Chemical and Radiation Threats.  But sorry, if you want to meet the 'stars,' you'll have to stop on by.
Show Details: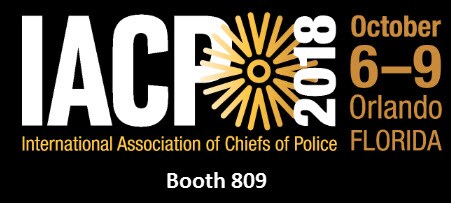 IACP Annual Conference and Exposition
October 6-9, 2018
Orange County Convention Center – West Building
Booth 809
9860 Universal Blvd. Orlando, FL 32819-8299
Follow on twitter: #IACP2018
Meet retired DEA Agents Stephen Murphy & Javier Pena:
Sunday October 7th: Booth 809 
10:30 a.m. – 12:00 p.m.
1:30 p.m. – 4:00 p.m.
Monday October 8th: Booth 809 
10:30 a.m. – 12:00 p.m.
1:30 p.m. – 4:00 p.m.