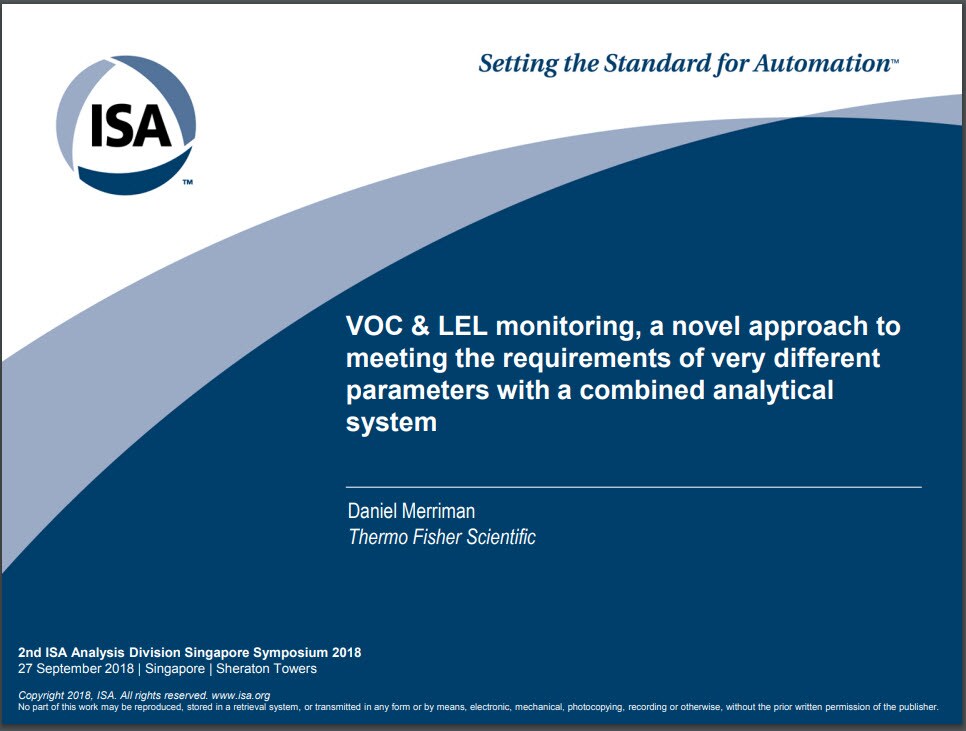 The United States Environmental Protection Agency states that Volatile Organic Compounds (VOCs) are of concern as both indoor air pollutants and as outdoor air pollutants:  "…the emphasis of that concern outdoors is different from indoors. The main concern indoors is the potential for VOCs to adversely impact the health of people that are exposed. While VOCs can also be a health concern outdoors, EPA regulates VOCs outdoors mainly because of their ability to create photochemical smog under certain conditions…. In the United States, emissions of VOCs to the outdoors are regulated by EPA mostly to prevent the formation of ozone, a constituent of photochemical smog."
The minimum concentration of a particular combustible gas or vapor necessary to support its combustion in air is defined as the Lower Explosive Limit (LEL) for that gas.  Usually, the level of flammable gases must be below 10% of LEL before one can enter a confined space.
VOC and LEL monitoring is a novel approach to meeting the requirements for multi-point monitoring of very different parameters with a combined analytical system.  The continuous monitoring for harmful levels of VOCs is a common application with a range of different solutions, as is the detection of gases at their LEL.
I am presenting a paper on this subject at the 2nd ISA Analysis Division Singapore Symposium being held this week (as well as in Abu Dhabi in early October.). This year's conferences will focus on Best Practices for Analytical Systems, Environment Management & Control, Innovation in Analytical Techniques, and Maintenance Challenges for Analytical Equipment.
This paper will describe how a process Mass Spectrometer (MS) combined with a single analyzer for total hydrocarbons are combined such that they utilize a single stream selector and report data synchronously.
I will be the speaker during the Innovation in Analytical Techniques session and will cover:
The toxicity of Volatile Organic Compounds (VOCs)
Process Mass Spectrometer analysis of BTEX
Secondary Electron Multiplier detector technology
High performance Micro Channel Plate
Incorporating Lower Explosion Limit analysis
Sample data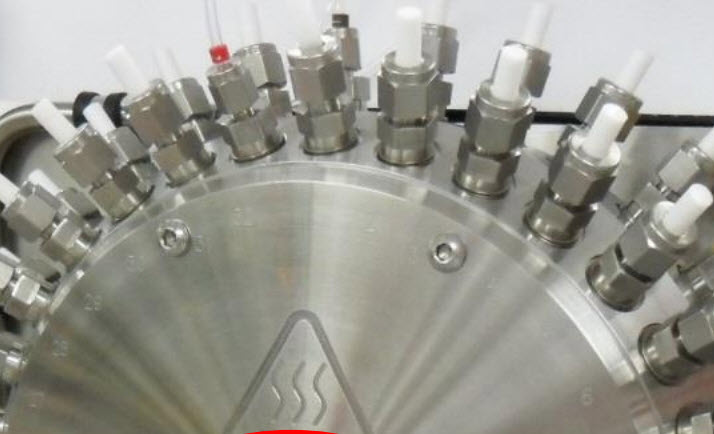 I will discuss how the combined solutions provide employee, environment and plant safety capability, and how both techniques should have fast response time to avoid compromising performance.  In addition, I'll discuss how MS detection limits are significantly lower than exposure limits, how Micro Channel Plate improves performance of MS and extends the detector lifetime, and how the hybrid solution may reduce or eliminate the need for point LEL detectors and the associated infrastructure.
I hope to see you at the symposiums, but if you can't make either of them, you can access my slide presentation here: VOC & LEL monitoring, a novel approach to meeting the requirements of very different parameters with a combined analytical system
Seminar Details:
2nd ISA Analysis Division Singapore Symposium 2018
27 September 2018
Singapore | Sheraton Towers
Presentation:
2nd Session of the Innovation in Analytical Techniques Track
11.30 am – 1 pm
3rd ISA Analysis Division UAE Symposium 2018
9-10 October 2018
Corniche-UAE | St. Regis Abu Dhabi National Towers
Presentation:
10 October 2018
2nd Session of the Innovation in Analytical Techniques Track 
11:00 am – 12:30 pm