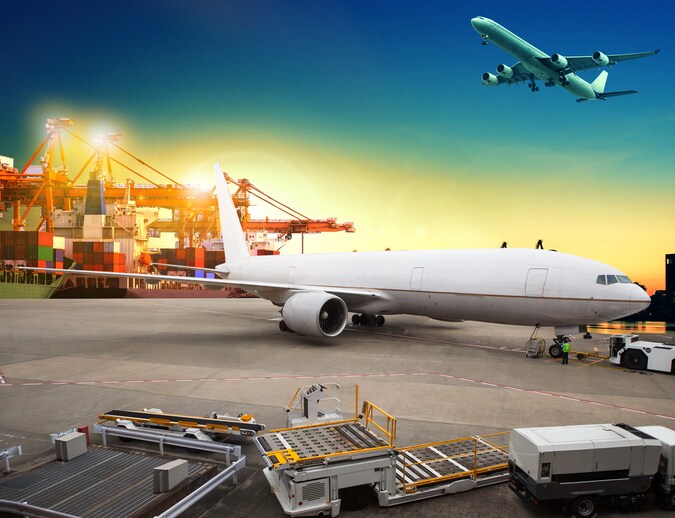 U.S. Customs and Border Protection (CBP) and the Transportation Security Administration (TSA), have responsibilities for securing inbound air cargo bound for the United States.  According to the U.S. International Air Passenger and Freight Statistics report filed by the Office of the Assistant Secretary for Aviation and International Affairs, U.S. and foreign airlines carried 11.3 million freight tons to and from the United States during the 12 months ended December 2017.
In June of 2018, the Department of Homeland Security, U.S. Customs and Border Protection, released an interim final rule amendment to its Air Cargo Advance Screening (ACAS) rules and regulations to beef up security at ports accepting air cargo. The summary reads:
To address ongoing aviation security threats, U.S. Customs and Border Protection (CBP) is amending its regulations pertaining to the submission of advance air cargo data to implement a mandatory Air Cargo Advance Screening (ACAS) program for any inbound aircraft required to make entry under the CBP regulations that will have commercial cargo aboard. The ACAS program requires the inbound carrier or other eligible party to electronically transmit specified advance cargo data (ACAS data) to CBP for air cargo transported onboard U.S.-bound aircraft as early as practicable, but no later than prior to loading of the cargo onto the aircraft. The ACAS program enhances the security of the aircraft and passengers on U.S.-bound flights by enabling CBP to perform targeted risk assessments on the air cargo prior to the aircraft's departure for the United States. These risk assessments will identify and prevent high-risk air cargo from being loaded on the aircraft that could pose a risk to the aircraft during flight.
This enhancement to the rule was submitted in order to deter and disrupt explosive threats to U.S.-bound aircraft via air cargo.
There is the chance of course, that radiological and chemical devices that pose a threat, could be included in the commercial air cargo without being accounted for in the data.  However, there is technology that can help identify a broad range of unknown chemicals, explosives and explosive precursors in the field quickly, safely, and confidently. Rapid, precise identification of explosives is one of the key tasks for homeland security and public safety personnel, especially with the marked increase of improvised explosive device (IED) usage worldwide. The use of homemade, improvised chemical threats and the use of locally manufactured ordnance items by terrorist organizations are growing concerns, and these devices can be incoming or outgoing by air.  Either way, they are a threat to the public.
Using FTIR and Raman spectroscopy in a single instrument enables handheld chemical analyzers to use complementary and confirmatory techniques to identify unknown solids and liquids, from explosives and chemical warfare agents to industrial chemicals and precursors.
Raman spectroscopy enables users to safely analyze explosive materials through sealed translucent containers without disturbing the sample. This capability is particularly important for bomb technicians who want to avoid contact with a sample whenever possible.  Certain explosive materials and their precursors have the potential to display fluorescence (generation of light during Raman sampling) which can limit identification by a Raman instrument. FTIR is ideal for potentially fluorescent samples because of the way FTIR spectroscopy interacts with an unknown sample. (If you want to learn more about the technologies, we have provided educational sections on FTIR Technology and Raman Technology on our website.)
In addition to safeguarding against unknown chemical, there are survey meters for radiation protection.  Those with advanced technology can quickly distinguish between naturally occurring radioactive material (NORM) and radiation from man-made sources such as nuclear weapons, improvised nuclear devices (INDs), or radiological dispersal devices (RDDs). For monitoring cargo containers, there are rugged handheld radiation isotope identifiers that enable operator to view the real-time spectra build of isotopes present in the environment as the identification scan is in process.
It's reassuring to know that while passengers are being x-rayed and scanned before they can get on a plane, so is the cargo.