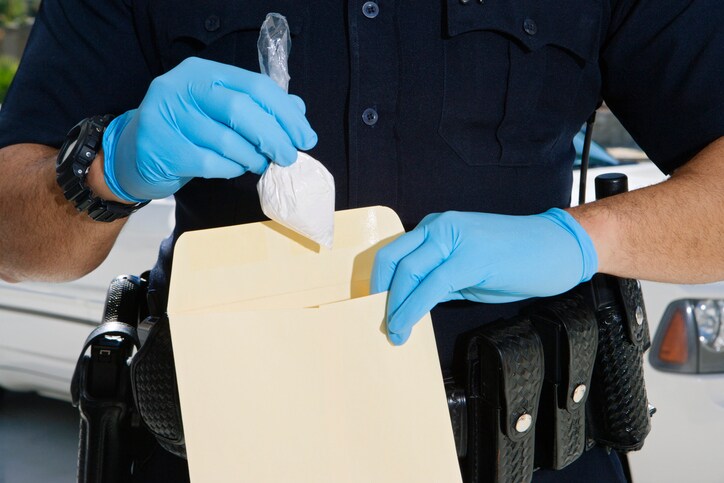 That threat of accidental exposure from carfentanil has many police officers, firefighters and EMTs on edge. Carfentanil is a transdermal synthetic opioid 100 times more potent than Fentanyl, and 10,000 times more potent than morphine.
According to The Guardian Canadian news site, carfentanil was developed in the 1970s as a tranquilizer for large animals such as elephants and bears. However, it is in the news now because law enforcement agencies have found that the drug is being cut with heroin and other illicit drugs, adding to the already alarming opioid epidemic. Since an amount as small as a grain of sand can be lethal, authorities are warning that the presence of carfentanil poses a significant threat to first responders and law enforcement personnel who may come in contact with this substance. Because of this threat, the U.S. Drug Enforcement Administration published an officer safety alert for both the public and officials. You can view the full alert here.
There is presently technology available that can quickly identify the substance without coming in contact with it. This technology comes in the form of handheld narcotics analyzers, which many law enforcement agencies utilize in the field. Narcotics, stimulants, depressants, hallucinogens, analgesics, and synthetic opioids are easily identified using the instrument's lab-proven Raman spectroscopy, a well-established analytical technique that has been used in forensic laboratory analysis for decades.
The analyzer, which is about the size of a GPS, can identify key drugs of abuse as well as common cutting agents, precursors and emerging threats such as fentanyl, numerous fentanyl compounds including carfentanil, common street fentanyl analogs, and pharmaceutical variants.
Using this technology, one can scan directly through plastic or glass for most samples to minimize contamination, reduce exposure and preserve evidence. An officer can scan a single sample for multiple narcotics, and receive the results within seconds. (You can read about these and other reasons handheld Raman strengthens law enforcement for narcotics identification here.)

If you are considering these analyzers, or already own them, make sure they are updated and contain the newest substances − including the 14 new forms of fentanyl − in their onboard libraries. In addition to carfentanil, the latest library should also include acrylfentanyl, the pharmaceutical variants alfentanil and sufentanil, and the fentanyl precursors ANPP and NPP.

Recently 50 kilograms of the precursor NPP were seized in Massachusetts; that volume of NPP could be used to produce 19 million fentanyl pills. Multiply that times the number of similar busts during the year, throughout all the states, and countries. That is a lot of potential dangerous exposure. Continuous library updates to these narcotics analyzers is one of the ways to help stay ahead of emerging narcotics threats and protect the lives of officers and the public.