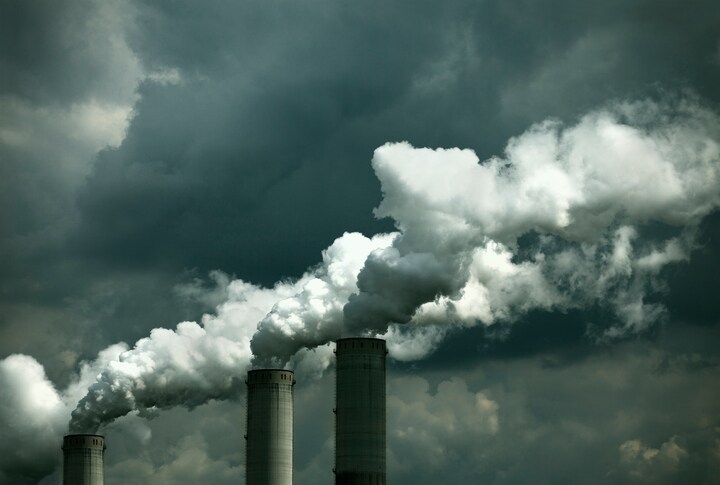 Last month, Columbia University's Mailman School of Public Health released a study that suggested exposure to air pollution is associated with osteoporosis-related loss of bone mineral density and risk of bone fractures.
The United States Environmental Protection Agency (EPA) defines Particulate Matter (PM), also known as particle pollution, as a complex mixture of extremely small particles and liquid droplets that get into the air. Once inhaled, these particles can affect the heart and lungs and cause serious health effects. PM2.5 refers to fine inhalable particles, with diameters that are generally 2.5 micrometers and smaller. According to the EPA, most particles form in the atmosphere as a result of complex reactions of chemicals such as sulfur dioxide and nitrogen oxides, which are pollutants emitted from power plants, industries and automobiles.
The researchers write that particulate matter, including PM2.5, is known to cause systemic oxidative damage and inflammation, which they suggest, could accelerate bone loss and increase risk of bone fractures in older individuals. One analysis in the study found that participants living in areas with higher levels of PM2.5 and black carbon, a component of air pollution from automotive emissions, had lower levels of parathyroid hormone, a key calcium and bone-related hormone, and greater decreases in bone mineral density than those exposed to lower levels of these pollutants.
The EPA regulates inhalable particles, and has set National Ambient Air Quality Standards for six principal pollutants, which can be viewed in this NAAQS Table.
There are several technologies that can be used to monitor particulates in the air.
Continuous air particulate monitoring systems allow you to take continuous direct mass measurements of particulates, simultaneously measure PM Fine, PM Coarse, and PM-10 mass concentrations, measure atmospheric black carbon, and can account for volatile and nonvolatile PM fractions.

Manual Ambient Air Particulate Sampling technologies are designed for the simultaneous collection of high quality samples of fine and coarse ambient particulate matter, including systems that allow you to meet monitoring requirements (i.e., PM-2.5, PM-10 and other particulate sampling methods) and that permits up to two weeks of unattended daily sampling.

Personal and portable particulate monitoring systems includes those for sampling wet or dry particulates, for the analysis of biological aerosols, and for personal dust monitoring for mining applications.
Andrea Baccarelli, MD, PhD, chair of Environmental Health Sciences at the Mailman School and the study's senior author said: "Decades of careful research has documented the health risks of air pollution, from cardiovascular and respiratory diseases, to cancer, and impaired cognition, and now osteoporosis. Among the many benefits of clean air, our research suggests, are improved bone health and a way to prevent bone fractures."
The EPA's national and regional rules to reduce emissions of pollutants that form PM will help state and local governments meet the Agency's national air quality standards. There are air quality alerts to help protect individuals when PM reach harmful levels. In fact, every day the Air Quality Index (AQI) tells you how clean or polluted your outdoor air is, along with associated health effects that may be of concern. The AQI translates air quality data into numbers and colors that help people understand when to take action to protect their health.
For more details on the standards, read the EPA Fact Sheet: Fine Particulate Matter National Ambient Air Quality Standards: State Implementation Plan Requirements.