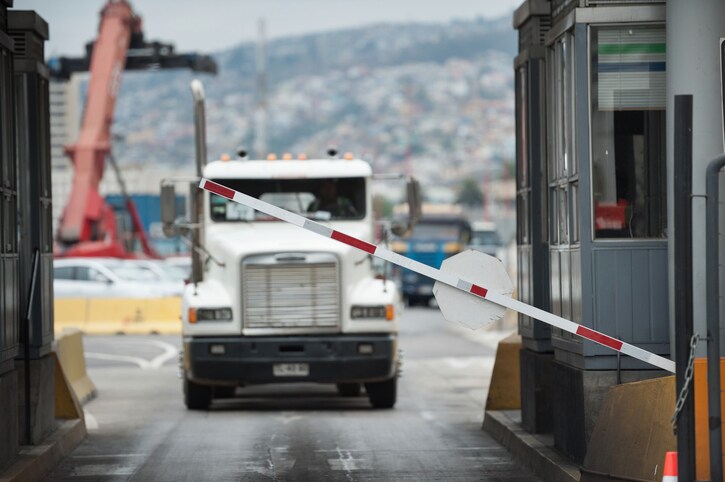 There are more than 300 land, air, and sea ports in the United States that receive imported cargo. Border patrol and customs agents face the daunting challenge of deterring dangerous substances such as illegal narcotics, new synthetic drugs, potential chemical weapons, and explosives, from entering the country while facilitating commerce and safe travel.
How big a job is it?  Well, in its last Inspection and Detection Technology Multi-Year Investment and Management Plan, the U.S. Customs and Border Protection (CBP)  agency noted that "more than 60,000 CBP employees, along with other interagency and intra-agency organizations, are responsible for protecting more than 5,000 miles of border with Canada, 1,900 miles of border with Mexico, and 95,000 miles of shoreline. On a typical day, CBP processes over 1 million passengers and pedestrians, more than 70,000 pieces of cargo and conveyances, and more than 300,000 privately owned vehicles entering the country at air, land, and sea ports of entry."
According to the report, the "cornerstone of their inspection and detection capabilities are nonintrusive inspection (NII) systems and radiation detection equipment (RDE) used to detect the illegal transit of drugs, people, and weapons of mass effect hidden in cargo containers and other conveyances."
Can you imagine trying to screen all the materials that may be contained in a busy stream of traffic at one of the points of entry — while facilitating the flow of legitimate trade, cargo, and passengers?
There are several technologies that are used by government agencies for on-the-spot chemical identification, narcotics identification, and radiation protection.  Here are a few:
First responders faced with chemical weapons or an unknown chemical substance require reliable chemical testing equipment for rapid identification. There are portable instruments utilizing both FTIR  and Raman technology that enable identification of a broad range of unknown solids and liquids, from explosives and chemical warfare agents to industrial chemicals and precursors. Many of these tools even include timed delays to allow users to leave the hazard zone before initiating a scan.
Protecting our borders includes stopping illegal and potentially harmful items, such as illegal narcotics and new synthetic drugs, from reaching beyond borders. There are portable instruments utilizing handheld Raman technology that enable testing and identification of narcotics and controlled substances, including emerging synthetic drugs, right at the spot of entry. These instruments can even analyze the unknown substance through sealed glass and plastic containers so there is no need to remove the measured material from its packaging – helping to reduce exposure to ensure officer safety.
Security teams at the borders must be armed with the proper tools to monitor and detect radiation threats. In addition to protecting the border from nuclear weapons, improvised nuclear devices (INDs), or radiological dispersal devices (RDDs), personnel must be protected from orphaned, unknown, and hidden radioactive threats. Many people do not realize that radiological sources are used extensively in the industrial and medical industries.  (You can read more about orphan sources in How Can We Prevent Dangerous Radiation Sources From Getting Into Our Metal Supply?.) Border patrol staff need to prevent these orphan sources from getting into our metal supply or into the hands of those who may use them against us. But they need to also monitor their own doses of radiation that might result from their work environment.
Not everyone has to be screened with these portable devices every time they try to enter the U.S. According to U.S. Customs and Border Protection, more than 75,000 commercial drivers are enrolled in the Free and Secure Trade program, a commercial clearance program for known low risk shipments entering the U.S. from Canada and Mexico. It is a traveler/trusted shipper program that allows expedited processing for commercial carriers who have completed background checks and fulfill certain eligibility requirements.
That leaves about 925,000 people per day that need to be screened for chemical and radiological threats.
Read more about these types of technologies in the Safety and Security Threat Detection section of our website.