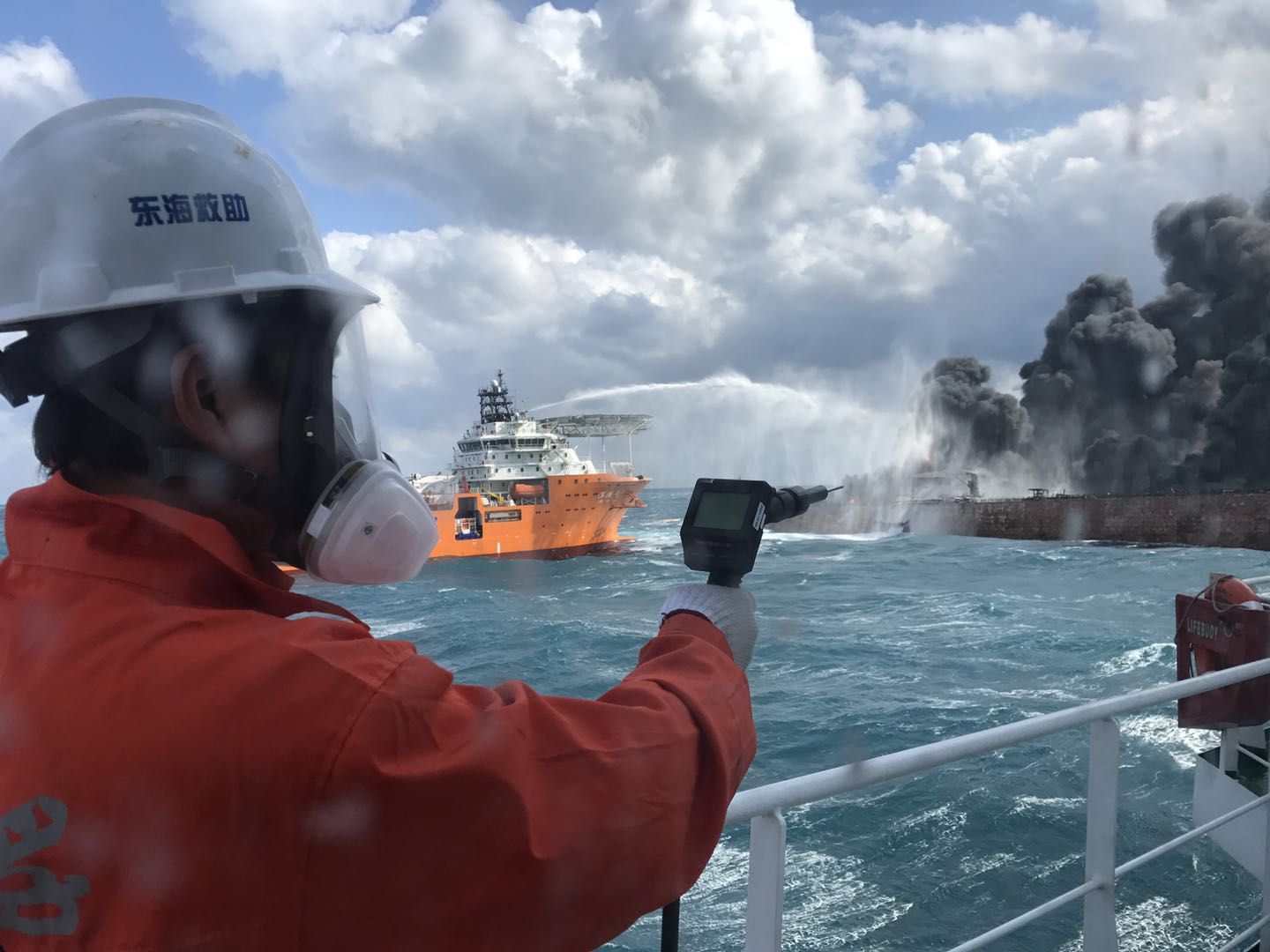 In the immediate aftermath of January's deadly collision between an Iranian oil tanker and a Chinese freight vessel in the East China Sea, the presence of highly toxic gases threatened to hinder rescue efforts. Luckily there was instrumentation and personnel deployed to aid the mission.
The disaster, which took place on January 6 about 160 nautical miles east of the Yangtze River estuary in Shanghai, claimed the lives of 32 crew members of the Sanchi tanker, which was carrying more than 100,000 tons of condensate, an extremely flammable natural gas. The burning condensate produced heavy, toxic smoke, including nitric oxide, carbon dioxide and sulfur oxides, which consumed the tanker's hull.
Yifeng Sheng, a leak detection and repair (LDAR) service engineer for an environmental and process monitoring (EPM) team in China, joined the rescue mission, who then deployed 12 vapor analyzers to monitor toxic vapors — including extremely high levels of sulfur content — 20-30 meters away from the scene. The information collected by the analyzers helped ensure that rescue teams stayed away from the most dangerous spots while firefighters attempted to put out the flames.
The vapor analyzers use flame ionization detector (FID) and photo ionization detector (PID) technology simultaneously for rapid response and strong repeatability. They are designed to provide comprehensive gas coverage for environmental monitoring in the field and at the scene of an accident.
Sheng was at sea for six days of rescue work from dawn to nightfall, surrounded by harsh conditions that included toxic burning smoke. He operated a vapor analyzer himself and also taught rescue staff members to use the instruments for self-protection. It was a dangerous mission with grim results, but Sheng's efforts helped protect the lives of rescue team members.
"In critical situations like this, all we can do is try to keep people safe," Sheng said. "Our fundamental belief is to help customers keep the world healthier, cleaner and safer by continuing to develop fast and efficient instruments that can be used in times of crisis. I was honored to help in any way, but I sincerely hope that a disaster likes this never occurs again."
There remain long-term environmental concerns in the region of the accident. The tanker burned for more than a week before it sank, and authorities have fears about the impact to fishing grounds and sensitive marine ecosystems off Japan and South Korea.
Editor's Note: Here are links to learn more about the Toxic Vapor Analyzer in this product specification sheet and other Air Quality Analysis solutions.