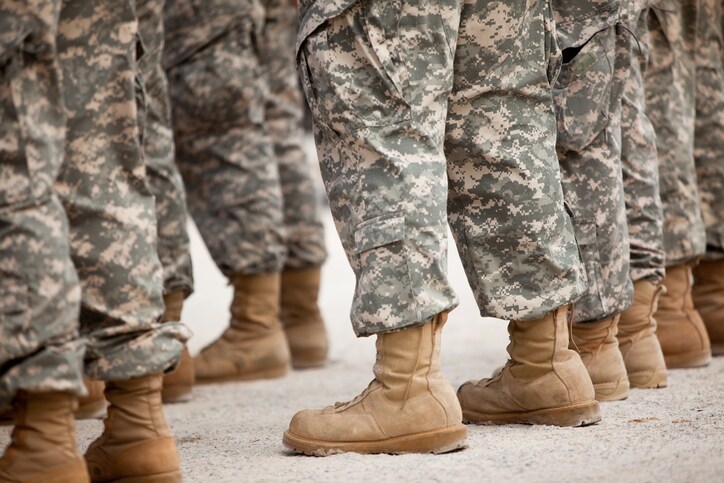 During this past spring, the U.S. Department of Defense announced a $160 billion boost in defense spending over two years, reversing years of decline. According to the chief financial officer of the Office of the Under Secretary of Defense, the "Department of Defense's (DoD) enduring mission is to provide combat-credible military forces needed to deter war and protect the security of this nation." The Executive Summary of the document includes a note that "Guided by the National Security Strategy (NSS) and National Defense Strategy (NDS), the Department made specific decisions about the FY 2019 budget that support a more capable, ready, and efficient force that can project power globally for full-spectrum operations against a range of threats."
The threats, strategies, and budgets were outlined for all branches of the military, including Army, Navy/Marine and Air Force and included discussions of nuclear modernization and deterrence, missile defense, and science and technology.
This budget needs to be spent wisely with consideration for the safety of military personnel as well as the United States. The military and CBRNE defense teams are subjected to the harshest and most frightening threats known to man, whether they be toxic materials, bombs, chemical threats, or radiological events. Rapid identification of explosives, chemical weapons and agents, and radiation can be a matter of life and death for occupants of the target area.
There are a number of tools and technologies available to the military for chemical and radiation threats, including:
Chemical Identification for Military
Rapid testing and identification of chemical warfare agents (CWAs), toxic industrial chemicals (TICs), toxic industrial materials (TIMs), and numerous other hazardous substances can be performed in the field, avoiding transport and delays of potential threats.
Explosives, precursors and improvised explosive devices can be immediately identified using handheld bomb detectors and chemical identification analyzers that combine FTIR and Raman technology.
High sensitivity dosimetry solutions quickly communicate critical dose information in any environment to protect personnel closest to the radiation source and keep military personnel safe.
Solutions for Finding Radiation Threats
Military personnel could be exposed to depleted uranium in artillery, and nuclear power on ships and submarines. Utilizing portable and wearable radiation detectors and monitoring instruments could help protect personnel on land and sea.
Radiation Protection for Military Personnel
Pager-sized radiation detectors can be worn by military to selectively detect and track specific types of radiation sources and distinguish between different kinds of radioactive materials — identifying real threats in real time.
One of the best defense tools we could have is to protect those who protect us.
Read more about these types of technologies in the Safety and Security Threat Detection section of our website.