This past week we hosted the 2019 APAC S&S Distributor Workshop in Phuket, Thailand. This four day event in Thailand was jam-packed with information about safety and security technology for first responders and law enforcement. Here are a few photos from the event, and some highlights of the technology demonstrated.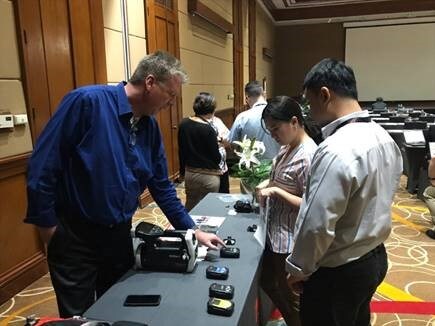 Discovering the differences between personal radiation detectors
Personal Radiation Detectors are handheld radiation monitors that offer a unique combination of detector sensitivity and intelligent alarming to help ensure detection in the most challenging cases while eliminating nuisance alarms. They are more than geiger counters. These lightweight instruments offer an improved range of detection of multiple types of ionizing radiation—alpha, beta, X-rays, and gamma—even in the same unit. Some models can monitor dose rate, stay time, and peak values. Intrinsically safe options are available for users working in potentially explosive environments.
More info about personal radiation detectors >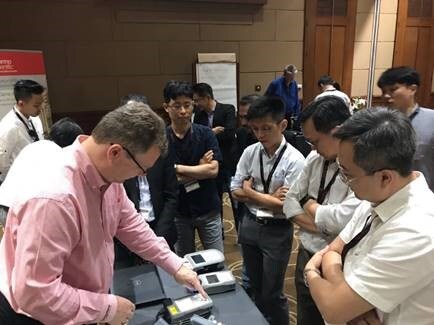 A close-up view of handheld chemical identification technology
Responder and community safety are critical when analyzing potentially hazardous materials. Military and civilian first responders need to quickly identify unknown solid and liquid chemicals down range including explosives, toxic industrial chemicals, chemical weapons, narcotics, precursors, white powders and more. The Thermo Scientific™ FirstDefender™ RMX Handheld Chemical Identification Analyzer can be used as a handheld instrument or integrated onto a tactical robot, providing more flexibility and increased safety in incident response situations that call for rapid, accurate chemical identification.
More info about handheld chemical identification analyzers >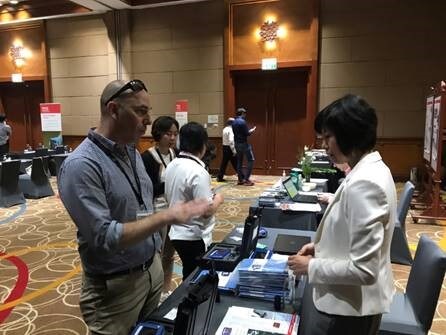 Delving into the details of narcotics identification technology
The global drug problem is increasing, with trafficking of methamphetamines, heroin, and emerging threats like fentanyl, and carfentanil, impacting communities worldwide. Law enforcement officials need to quickly identify suspected narcotics in the field to help keep drugs, and drug dealers, off the streets. Handheld narcotics analyzers enable officers, customs, border control, and other personnel to scan more than 450 suspected controlled substances in a single, definitive test.
More info about narcotics analyzers >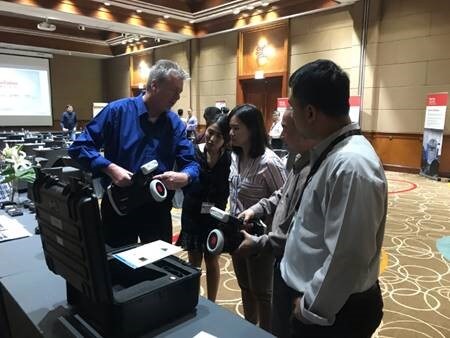 How security officials search for potential threats: with handheld radiation isotope identifiers
Whether you are evaluating water or soil sample or searching for materials that could make a dirty bomb, it's critical to know the exact isotope of the radioactive material in order to assess the potential threat and quickly initiate a plan of action. Handheld Radioisotope Identifiers help support users from homeland security operations to contamination monitoring and remediation
More info about radiation isotope identifiers >
If you are looking for additional information on technology for detection and identification of radioactive materials, chemicals, narcotics or explosive threats, visit our Safety and Security Threat Detection website pages for white papers, videos, application notes, infographics, and other free resources.