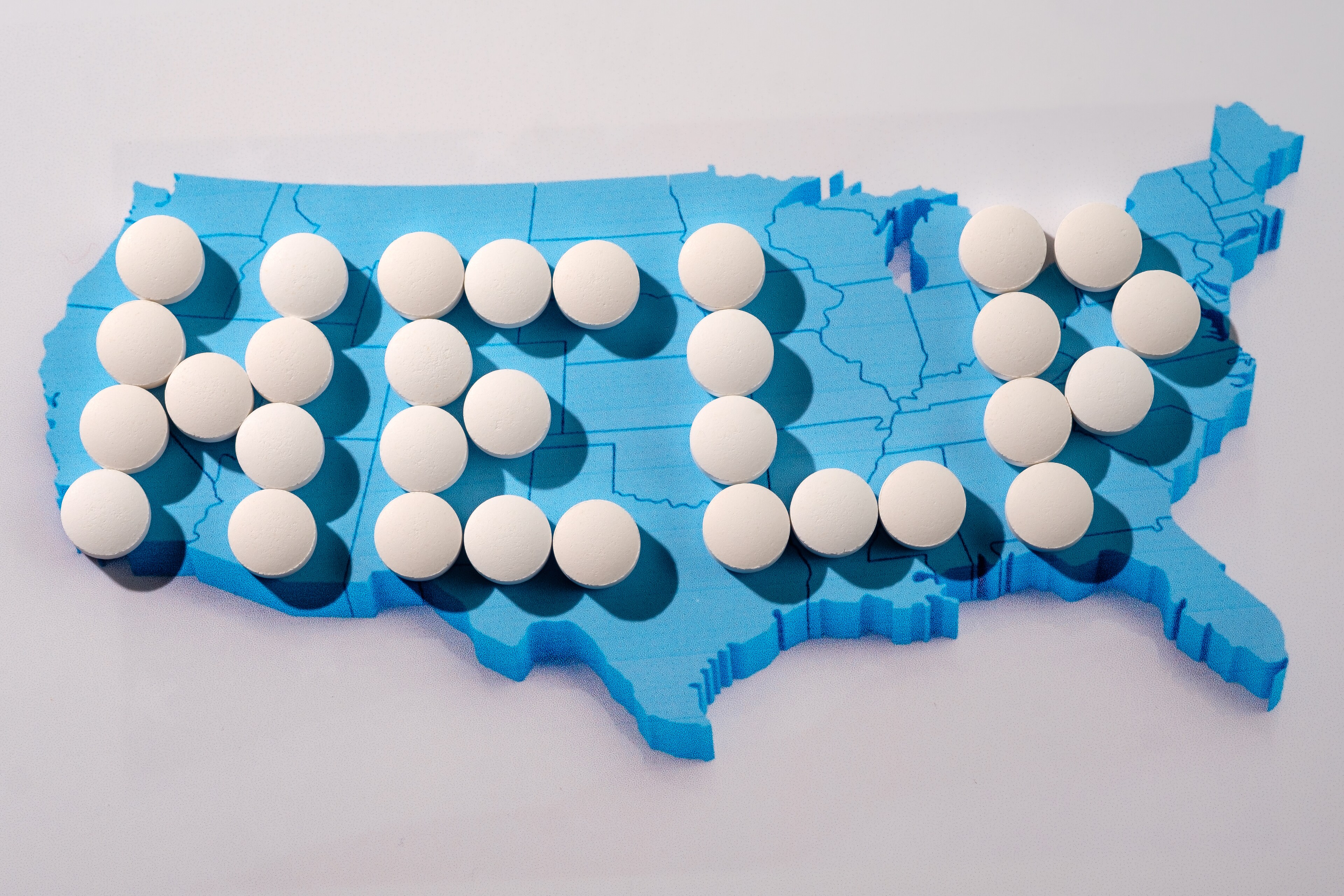 It's been confirmed… Fentanyl is the deadliest drug in America.
CNN recently reported that "the latest numbers from the US Centers for Disease Control and Prevention's National Center for Health Statistics say that the rate of drug overdoses involving the synthetic opioid skyrocketed by about 113% each year from 2013 through 2016. In 2016, there were 63,632 drug overdose deaths… According to [the] report, which analyzed death certificates for drug overdose deaths between 2011 and 2016, fentanyl was involved in nearly 29% of all overdose deaths in 2016." Heroin came in a close second at 25%. In numbers, that means that in 2016, over 18,000 overdose deaths involved fentanyl, and 16,000 fatalities were due to heroin.
But don't think of it as just numbers; those are lost lives. It's not a surprise that fentanyl is so deadly. According to the National Institute on Drug Abuse (NIDA), fentanyl is a powerful synthetic opioid analgesic that is similar to morphine but is 50 to 100 times more potent.
NIDA explained that "high doses of opioids, especially potent opioids such as fentanyl, can cause breathing to stop completely, which can lead to death. The high potency of fentanyl greatly increases risk of overdose, especially if a person who uses drugs is unaware that a powder or pill contains fentanyl. Fentanyl sold on the street can be mixed with heroin or cocaine, which markedly amplifies its potency and potential dangers." [Source]
Those who knowingly take opioids are not the only ones at risk. Even police officers and their canine partners can become sickened if they are exposed to fentanyl when they encounter situations where the then unknown substances spills and become airborne, when packages are opened and the puff of the material is released, or even when specially trained police dogs are sniffing around contaminated areas and then carry the deadly drug on their fur and back to the officers. There are plenty of news stories about police officers who have gotten accidentally exposed to harmful substances, including synthetic opioids like carfentanil and fentanyl – so many, in fact, that many police officers and first responders are now carrying Narcan (an FDA-approved nasal form of naloxone for the emergency treatment of a known or suspected opioid overdose) for themselves as well as victims.
There are tools that police and first responders can use in the field to identify the unknown substances when they search a vehicle or are involved in a drug bust. We've previously written about some police departments that are currently using narcotics analyzers to help fight the drug crisis. These tools — which utilize the well-established analytical technique called Raman spectroscopy — are used to identify key drugs of abuse as well as common cutting agents, precursors and emerging threats such as fentanyl, numerous fentanyl compounds including carfentanil, common street fentanyl analogs, pharmaceutical variants as well as the fentanyl precursors, NPP and ANPP.
Using this technology, one can scan directly through plastic or glass for most samples to minimize contamination, reduce exposure and preserve evidence. An officer can scan a sample and receive the result within seconds. (You can read about these and other reasons how handheld Raman analyzer strengthens law enforcement for narcotics identification here.)
These handheld narcotics analyzers offer a presumptive test that is more accurate and reliable than colorimetric drug tests, providing law enforcement officials a quicker and safer method to identify suspected narcotics in the field.
The DEA Strategic Intelligence Section released a brief last year that proclaimed fentanyl as the most significant synthetic opioid threat and poses the greatest threat to the opioid user market in the United States. The outlook section of the brief was a bit 'dark'; the last line of the report stated that "The use of fentanyl will continue to cause overdoses and deaths, as distributors and users alike often are unaware of what substance(s) they are selling or consuming respectively."
Let's hope that the growing use of handheld narcotics analyzers in the field will help brighten that outlook.
Post Author: Marlene Gasdia-Cochrane.