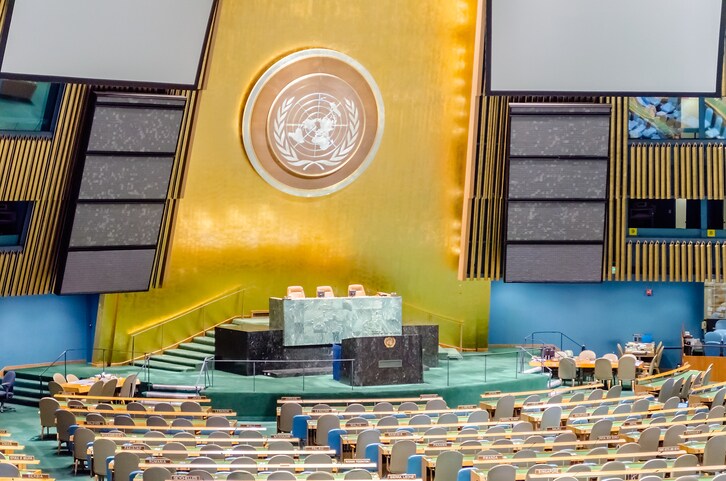 The United Nations Office on Drugs and Crime advises field officers that Raman handheld narcotics analyzers can be used as a preliminary screening tool to provide information on the possible identity of seized material. They also note that the Raman results can be complemented with analysis using a confirmatory technique performed by a laboratory.
"It is important to recognize and understand the limitations of such devices. For instance, the handheld Raman devices cannot be used to analyze compounds that are dark in color or fluoresce. Its use in identifying mixtures with complex sample matrices may also be limited," it says in the official Guidelines on Raman Handheld Field Identification Devices for Seized Material.
However, the document also notes that "The development of handheld Raman devices has drastically impacted end-users' ability to conduct field-based as well as in-situ analysis, allowing a rapid and non-destructive identification of unknown samples including controlled drugs, precursors, chemicals and cutting agents."
Handheld narcotics analyzers that utilize Raman spectroscopy provide accurate and reliable presumptive testing. However, as outlined in the U.N. document, Raman spectroscopy is best used as a primary analysis technique for sealed containers, aqueous solutions, and white and light powders. (Page 6 of the Guidelines document outlines the strengths and limitations of Raman technology.)
Raman is a vibrational spectroscopy technique where a single wavelength laser is focused on a sample. The laser excites the bonds of a molecule, which generates measurable scattered light to identify the material in question. Raman is a highly effective method for reliable identification of an unknown substance based on its underlying chemistry.
Raman spectroscopy has been extensively deployed for use in homeland security applications, largely due to the high chemical specificity, with each chemical substance having a unique spectral fingerprint. The most advanced analyzers capture all scan results, including time-and-date stamp and system self-checks to help expedite prosecution. Once a substance is analyzed, full results are automatically stored for reporting and evidence submission. Rapid results combined with automated reports can streamline the path to prosecution, reducing administrative burden and dramatically impacting the time and expense of drug-related arrests. Because of this process, depending on jurisdiction, test results may be allowed at preliminary hearings.
A study was conducted comparing street samples of cocaine, heroin, and methamphetamine analyzed by a Raman handheld analyzer with laboratory test results for the same drug samples. The study found that 131 of the 137 street samples measured with the analyzer agreed with the lab result. The remaining results provided valuable information to inform subsequent analyses, including correct identification of the cutting agent. There were no false positive results.
While there is variation from state to state and country to country, the current process of adjudicating drug-related arrests is similar. After presumptive testing, samples of seized drugs are typically sent to a laboratory for analysis. Despite an increase in drug trafficking, cost-cutting pressures are forcing jurisdictions to evaluate how many drug cases they prosecute and whether or not these drugs are sent to the lab for analysis. (You can read more about the legal impact in these white papers, Field-Based Raman Spectroscopy: Legal Precedence and Potential Impact on Prosecution for Narcotics Identification andTruNarc strengthens chain of custody.)
The U.N. offers two specific tips when analyzing a sample. First, they suggest you perform 3 scans in different positions as a sample may not be homogeneous. Second, to minimize interference from background light, you should perform the scan in a shaded area or away from direct sunlight. They also advise that all working surfaces where sample analysis is performed should be properly wiped with alcohol (e.g. ethanol, isopropanol) prior to performing each scan, to prevent cross contamination.
And, of course, the U.N. further advises that general safety precautions should be adhered to when handling test samples, including the use of protective gloves and eye protection e.g. safety glasses, if necessary. The device makes use of a laser beam and as such, it is important for users to be aware of safety issues associated with the use of this device and the types of samples that require extra care.
Read: