The Lawrence Livermore National Laboratory (LLNL) recently announced that a new RDD (radiological dispersion device) Simulator has been developed to help emergency management personnel better understand how to maximize efforts in coordinating an effective response to a radiological dispersal device (RDD) or "dirty bomb" event. It also demonstrates to emergency responders how they can do their jobs and save lives without putting themselves in danger.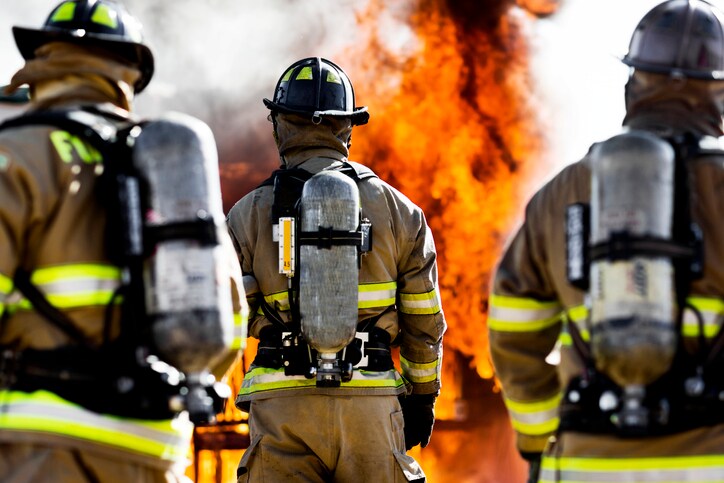 We previously wrote about What Makes A Dirty Bomb Dirty? The actual 'dirty' part of a dirty bomb is the radioactive particles that are scattered as a result of the explosion. The United States Nuclear Regulatory Commission (USNRC) defines a dirty bomb as one type of a radiological dispersal device (RDD) that combines conventional explosives, such as dynamite, with radioactive material.
Depending on the amount and type of radioactive material used, and which way the wind is blowing, their reach can be extensive. Besides the actual injuries that could be suffered by passersby, and the damage an explosion does to buildings, the radioactive material that spreads can cause, long term health effects from exposure to the radiation.
Unfortunately, it is not difficult to obtain radioactive material. Radioactive materials are used extensively in industry, including the medical field, in food and beverage processing centers, and at construction sites that need to verify structure integrity. Much of the old equipment used in these industries also end up at scrap metal recycling yards, where they become a potential radiological hazard. For these reasons, emergency management personnel should be well prepared for a radiological event response.
The 20-minute simulator video accompanies the Department of Homeland Security report, Radiological Dispersal Device (RDD) Response Guidance Planning for the First 100 Minutes. Although the report was published in 2017, it provides timely technical recommendations on field operations, public messaging, and response coordination that can be used to help ensure your radiological response plan is thorough and to identify operational gaps. The document and accompanying video provide actionable guidance, sample text for an RDD response protocol, and annexed tools that can be used for local planning of an effective response to an RDD to protect first responders and the general public and establish interagency coordination and integration of state and federal assets.
The video itself is a must-see for all first responders. The DHS Science and Technology Directorate describes the video as follows:
"S&T's National Urban Security Technology Laboratory collaborated with first responders, DOE, and FEMA to publish the "Radiological Dispersal Device (RDD) Response Guidance: Planning for the First 100 Minutes." This document is designed to encourage comprehensive radiological preparedness and assist first responders and local jurisdictions to both operationalize and implement best practices for RDD detonation response. In addition to publishing the written guidance document, S&T's NUSTL worked in partnership with DOE's Lawrence Livermore National Laboratory to depict the information through animated videos as an additional responder training tool on RDD response missions and tactics."
Agencies, states, cities, and responders are encouraged to share the animations with their teams, colleagues, and partners, so they can use the videos as a reference to visualize and understand the guidance.
According to LLNL, the use of the customizable software simulator provides the capability to evaluate response tactics and outcomes in a variety of circumstances. Users can test procedures against various source types, activity level, number of fragments, fragment sizes, number of casualties, number of civilians nearby, number of response assets deployed and responder arrival frequency.
Other Radiation Detection & Identification and Post-Incident Support technology is also available to help detect radiation contamination at critical infrastructure and secure the area from orphaned, unknown, and hidden radioactive threats. Personal dose rate meters continuously monitor radiation exposure in any nuclear or radiological emergency. Spectroscopic Area Monitors detect and identify radiation on location or from miles away. Contamination Measurement systems can survey the body, hands and feet, small and large articles, and laundry to help prevent the spread of radioactive contamination beyond the controlled area and keep outside areas secure.
It might seem overwhelming to read up on all the guidelines and simulator information, but watching the video is an excellent way to get a better understanding of how to maximize efforts to coordinate an effective response to a radiation event.
Resources: