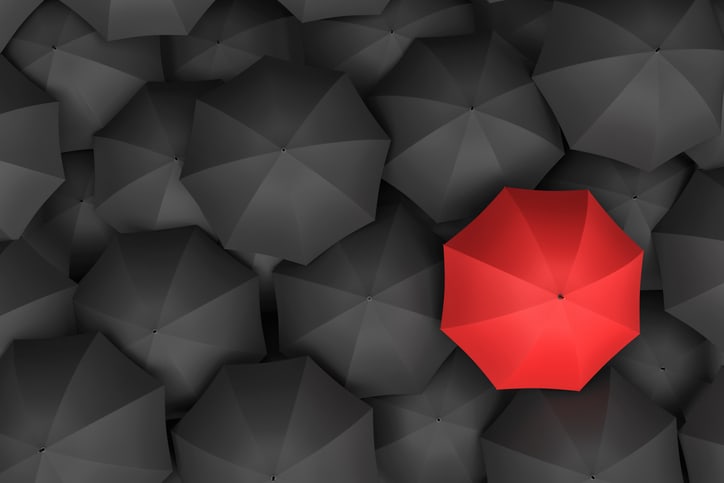 The United States Nuclear Regulatory Commission (USNRC) defines a dirty bomb as one type of a radiological dispersal device (RDD) that combines conventional explosives, such as dynamite, with radioactive material. According to the USNRC, a dirty bomb is in no way similar to a nuclear weapon or nuclear bomb. The fact sheet explains:
A nuclear bomb creates an explosion that is millions of times more powerful than that of a dirty bomb. The cloud of radiation from a nuclear bomb could spread tens to hundreds of square miles, whereas a dirty bomb's radiation could be dispersed within a few blocks or miles of the explosion. A dirty bomb is not a "Weapon of Mass Destruction" but a "Weapon of Mass Disruption," where contamination and anxiety are the terrorists' major objectives.
Usually, dirty bombs don't release enough radiation to kill people or cause severe illness. That doesn't mean that dirty bombs don't do damage, though. The impact of the explosion itself can do lots of damage to humans and buildings. But the actual 'dirty' part of the bomb is the radioactive particles that are scattered as a result of the explosion.
After a dirty bomb goes off, radiation is spread across a city where it gets into building intakes, drops in people's yards, in parks, on the street, into your car's air intakes, etc. All that needs to be fully cleaned. That means a lot of clean up that could take months/years and substantial sums of money.
Depending on the amount and type of radioactive material used, and which way the wind is blowing, their reach can be extensive. So besides the actual injuries that could be suffered by passersby, and the damage an explosion does to buildings, the radioactive material that spreads can cause, long term health effects from exposure to the radiation.
Ionizing radiation, according to Popular Science, "does one main thing to the human body: it weakens and breaks up DNA, either damaging cells enough to kill them or causing them to mutate in ways that may eventually lead to cancer."
I explained in a PoliceOne.com article that "Terrorists may use an incident to create public panic. The highly toxic nature of radioactive materials and their threat to life make them frightening. Even if injuries are minimal in the initial explosion, the radioactive material that citizens inhale or ingest can cause a lasting risk to health, increasing the potential of disease. Tests monitoring the impact of small RDDs show the immediate spread of toxic materials may be minimal. If radioactive particles enter an HVAC system, however, and then flow through the air ducts in a building, the risk to human health greatly increases."
Finding radioactive materials before a bomb goes off is the best way to protect the public. Handheld Radiation Isotope Identifiers (RIIDs) or small, belt worn identifiers (SPRDs) are used to search for materials that could make a dirty bomb; it's critical to know the exact isotope of the radioactive material in order to assess the potential threat and quickly initiate a plan of action. Simply knowing you have radiation is not good enough. Nuisance alarms from people with recent nuclear medical treatments, building materials, and even bananas cause users to investigate alarms, taking them away from other, more common, security threats.
The instrument operator can now view the results of an alarm on screen, at the scene, without having to call for a secondary screening tool, allowing immediate implementation of the proper operational step to contain the source or ignore it.
Large detectors that are contained in a vehicle or backpack allow small numbers of officers to quickly see abnormal radiation levels in a large area, or from a distance. Small, personal radiation detectors, worn covertly by all personnel, provide radiation detection in the immediate area around the wearer, are inexpensive, and provide a "network" of sensors to detect hidden sources. They can quickly pinpoint the location of radioactive sources easily, allowing officers to respond to the exact location of a threat.