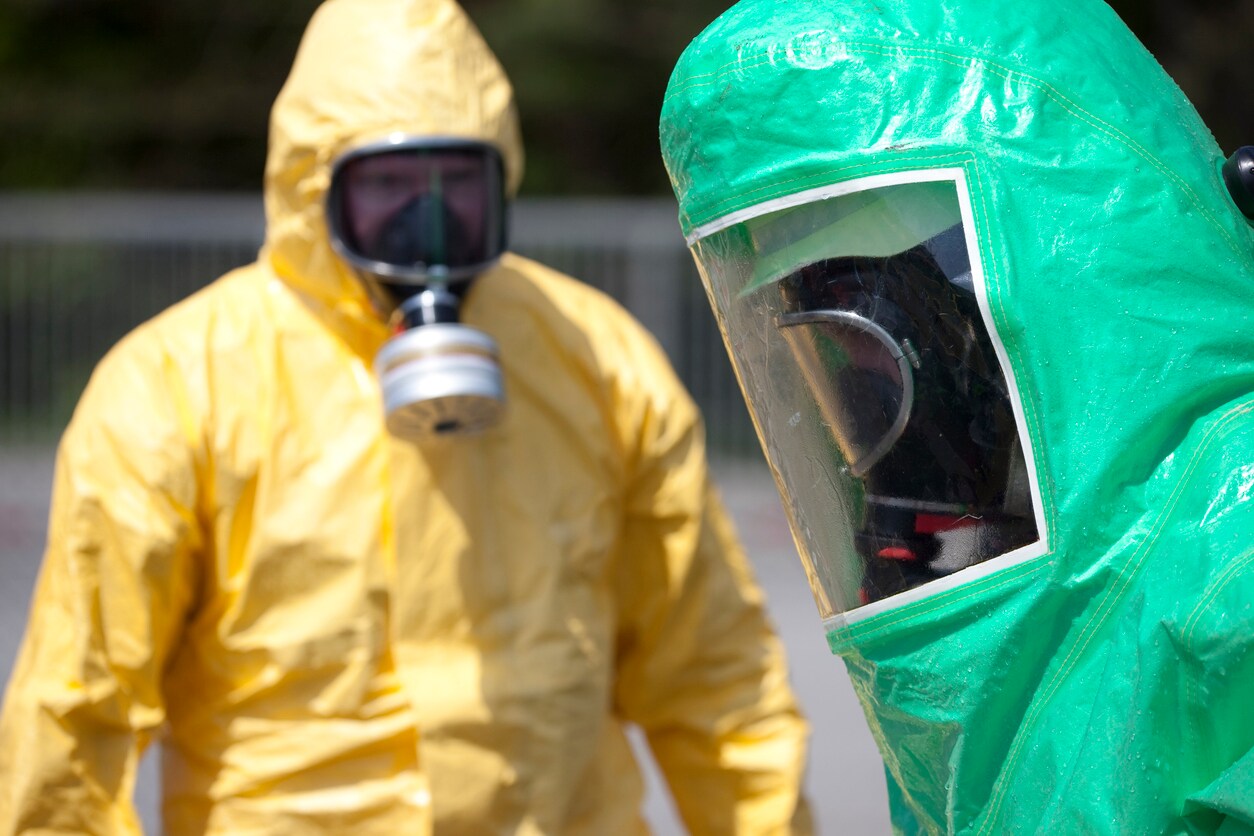 Traditionally, first responders or military personnel who were faced with an unknown chemical substance would use either Raman spectroscopy or Fourier Transform Infrared (FTIR) spectroscopy to help identify the solid or liquid material. Currently, these two techniques have become a powerful and necessary tool when performing material identification in the field.
In both FTIR and Raman spectroscopy, the instruments acquire a spectral fingerprint of an unknown substance, and then compare the collected fingerprint against a reference library. Both methods are lab-proven, precise optical technologies offering distinct advantages in specific applications.
FTIR and Raman spectroscopy both measure the interaction of energy with the molecular bonds in a sample of an unknown material. However, FTIR measures how much light is absorbed by the bonds of a vibrating molecule; that is, the remaining energy from the original light source after being passed through the substance. In comparison, Raman measures the energy that is scattered after being excited by a laser.
There are many analyzers on the market that do one or the other. However, there is one that offers both technologies in one instrument. What types of advantages can be gained if elite military personnel and first responders in the field have access to these two technologies in one instrument? Here are some advantages:
Better protection for the responder and the community. Used together, FTIR and Raman spectroscopy provide a broader range of unknown substance identification.
Having the right technology in the field. The degree to which a substance responds to each technology is dictated by its unique molecular structure, with some responding extremely well to FTIR analysis and others being better suited to Raman. Having an integrated instrument enables personnel to have both technologies in hand when needed.
Reducing the load. Ones does not have to carry two instruments into the field. Military personnel and first responders carry extensive equipment with them. Having one less instrument to carry takes some weight and stress away from the operator.
Easier Transportation. One handheld instrument is easier to bring into the hazard zone, whether it's hand carried or brought in a backpack.
Quicker Access. No wasted time finding and setting up a second instrument. Responders can get in and out of the situation very quickly, reducing the time on-target.
Better decision making. The two technologies can be used as confirmatory techniques, providing a more comprehensive identification for greater confidence in response.
Reduced Training Burden. Having two technologies in one device, sharing the same workflow, reduces the overall training time and eases the transition between using the two technologies.
Quicker decision making. Every second counts when there are unknown substances that could cause injury. One easy-to-carry instrument utilizing complementary and confirmative proven technologies gives military personnel, bomb technicians, hazmat teams and first responders significant tactical advantage, helping them minimize time on target and confidently make life-saving decisions more quickly.
See the video on this page or read the technical note, Raman and FTIR Spectroscopy: Complementary Technolgies for Chemical and Explosives Identification for additional information.