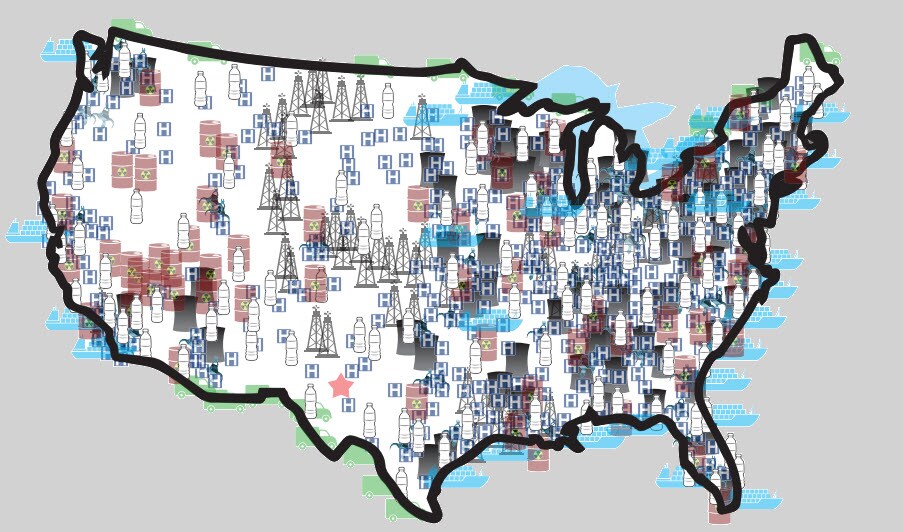 Radiation sources are more common than you might realize. In addition to nuclear power plants and waste sites, radiation can be found in thousands of locations across the United States. Would you guess that radiation can be found at:
ports and border crossings
food and packaging analysis and testing facilities
construction sites
scrap metal recycling yards
oil and gas exploration locations
medical facilities
Those sources are also on the move via highways and railways.
Knowing where they are, and being able to monitor, detect, and respond is critical to public safety. We've developed a poster and a video map that outline the various locations of radiation threats. Be aware, view the map, and make a plan.
View a PDF poster: U.S. Map of Radiation Threats