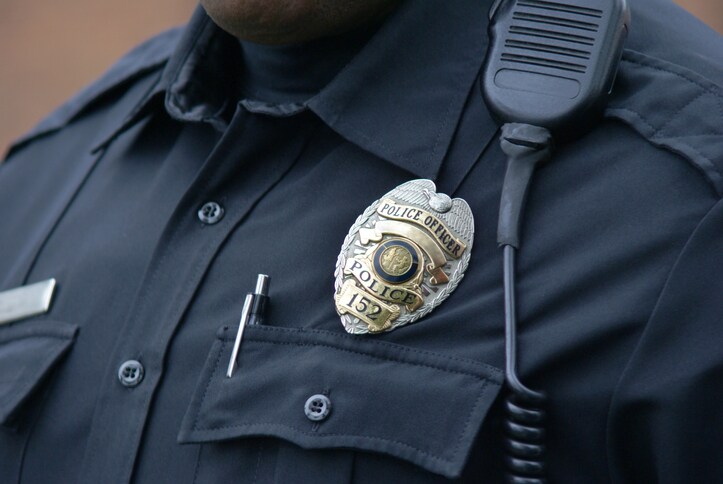 Police officers are usually the first ones to respond to an emergency, whether it's related to a drug, hazardous spill, or possible explosive event.  And sometimes they don't even know what they will be facing when they respond.
To help educate law enforcement officials about the latest technologies available to help clarify the situation and determine an appropriate course of action, we've gathered all our educational materials and consolidated them into one section in our website titled Solutions for Law Enforcement: Narcotics, Chemical and Radiation Threats.
In the Narcotics Identification for Law Enforcement section, law enforcement personnel can learn about technology that helps to identify illegal drugs, including common street fentanyl analogs like carfentanil, methamphetamines, cocaine, MDMA (ecstasy), heroin, and cathinones (bath salts) that are impacting communities worldwide.  More importantly, many narcotics on the street today can be lethal if officers are exposed to even trace amounts. We'll discuss the latest technology that allows officers to test samples without having to make contact with them.
The Chemical Identification for Law Enforcementsection offers application notes, infographics, specification sheets, articles, and brochures about Chemical Weapons and Chemical Agent Identification technology,  radiation survey meters, and integrated radiation monitoring systems.  The section also includes an article on "How Cops Can Detect and Prevent a Dirty Bomb Attack."For those who want to delve deeper  into the science behind the technology, there are educational sections for Fourier Transform Infrared (FTIR) spectroscopy (a form of vibrational spectroscopy that provides selectivity for material identification in applications such as hazmat, unknown chemical identification, and explosives precursor identification), as well as a Raman spectroscopy (a technology that enables users to safely analyze explosive materials through sealed translucent containers without disturbing the sample).
The Radiation Detection & Identification section includes information about survey meters and radiation monitoring systems.  However, it also provides infographics and videos that can be used to help officers maintain a safe environment, and know when a call could present a hazardous situation. Some topics include:
Sporting Event Map: This map outlines the best places to monitor fans, do baseline scanning, and set up remote monitoring at major sporting events.
5 Steps to Radiation Preparedness: Many law enforcement agencies are aware that a radiation preparedness plan is necessary, but they don't know where to begin. This infographic will help guide agencies through five steps to radiation preparedness – and to stopping radiological disasters before they happen.
Video spotlight on Radiation Detection:  This video shows the various locations that radiation exists, including medical facilities, fracking operations, scrap metal recycling facilities, ports of entry, nuclear waste transportation and storage sites, as well as nuclear power plants.
If you have read through some of the pages, you will find an opportunity to receive free customized grant application help for projects including grant research, grant alert notices and grant application reviews from our team of grant experts.
Hopefully this material helps keep officers up to date on the latest technologies that can support them and their job.  However, we hope it helps to keep them safe as well.
Visit the Safety and Security Threat Detection section of our website.