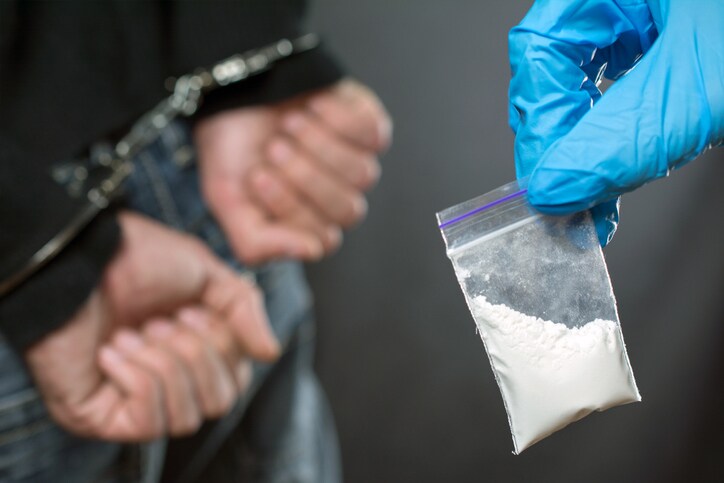 A recent CBS news story reported that the Phoenix police department which is already using a high-tech device to identify dangerous drugs and protect officers, has approved an additional $500,000 worth of the instruments to use across the city … and they want to buy more. This handheld narcotics analyzer uses laser technology to scan and detect more than 400 different substances, identifying a drug in a matter of minutes, without the officers having to touch the actual substance.
The Phoenix PD were so impressed with the drug scanners that they approved $500,000 worth of the instruments to use across the city.
It's no surprise that Phoenix is spending that amount of money to address the drug problem. In 2017, the Arizona governor declared a state of emergency over the opioid crisis. The governor's office reported that in 2016, 790 people in Arizona died from an opioid overdose, a growth of 74 percent in four years. Gov. Doug Ducey said in a statement: "As the number of opioid overdoses and deaths increase at an alarming rate, we must take action."
Last October, the Arizona Attorney General's Office partnered with faith leaders in Phoenix and hosted a training session on how to properly administer the life-saving medication naloxone (known by its brand name Narcan) to better serve the needs of those who are battling opioid addiction.
An article published by the Governor's Office of Youth, Faith and Family discussed a talk by John Stevens, who works in the AG's Office, and trains first responders in the proper use of Narcan.
"One of the most important things he tells people is to exercise caution because the opioids on the street – fentanyl and carfentanil, for example – are extremely potent.
"I'm teaching cops, if you see a powder in a car and you don't know what it is, assume it will kill you," he said. "It will kill you dead."
He mentioned an incident May 2017 when an Ohio police officer accidentally overdosed after merely brushing powder off his shirt. It took four doses of Narcan to save him.
"It's no secret that there's an opioid crisis in this country," Arizona Attorney General Mark Brnovich, whose office helped orchestrate the move, said that day. "We know that every single day, approximately 90 Americans are dying from drug overdoses."…
"For 30 years, we've carried this drug … in our med boxes, readily available. We have saved thousands upon thousands of lives as a result of administering it and bringing people back from these overdoses."
Now, police officers will not only carry Narcan, but they will also be able to carry the instruments that will tell them what drug the victim has taken, so they know how to treat it properly, and they don't have to worry about accidentally falling prey to the drug as well.
We recently wrote about this and how fentanyl was considered the deadliest drug in America. Because fentanyl is a powerful synthetic opioid analgesic that is similar to morphine but is 50 to 100 times more potent and is finding its way into the illegal narcotics, there has been an explosion of fentanyl-related deaths. However, even police officers and their canine partners can become sickened if they are exposed to fentanyl when they encounter situations where the then unknown substances spills and become airborne, when packages are opened and the puff of the material is released, or even when specially trained police dogs are sniffing around contaminated areas and then carry the deadly drug on their fur and back to the officers.
Because of these drug-related occurrences, and many more like them, police departments, like Phoenix, are investing in the latest narcotics analysis technology to identify unknown substances in the field and protect their officers from being harmed. These tools — which utilize the well-established analytical technique called Raman spectroscopy — are used to identify key drugs of abuse as well as common cutting agents, precursors and emerging threats such as fentanyl, numerous fentanyl compounds including carfentanil, common street fentanyl analogs, pharmaceutical variants as well as the fentanyl precursors, NPP and ANPP.
Using this technology, one can scan directly through plastic or glass for most samples to minimize contamination, reduce exposure and preserve evidence. An officer can scan a sample and receive the result within seconds. (You can read about these and other reasons how handheld Raman analyzer strengthens law enforcement for narcotics identification here.)
These handheld narcotics analyzers offer a presumptive test that is more accurate and reliable than colorimetric drug tests, providing law enforcement officials a quicker and safer method to identify suspected narcotics in the field.
Also, according to Phoenix police, not having the crime lab have to test every drug saves the city about $22,000 a month…. and it may save a few police officer lives.
Visit the Safety and Security Threat Detection section of the Thermo Fisher Scientific website.