Neurobiology research is benefiting from the enormous advances in stem cell biology
The advent of induced pluripotent stem cell (iPSC) technology has enabled investigators to develop and explore areas of human biology previously limited by a number of reasons, including lack of available tissue or appropriate cell lines. iPSCs can now be routinely derived from donor tissue (typically a skin biopsy or small amount of blood), expanded to very large numbers, and then used to create discrete cell types through specific differentiation protocols. Because so much of the value of pluripotent stem cells is derived from their ability to produce valuable downstream cell types, much effort has been applied to improving the efficiency and specificity of these differentiation protocols. The ability to create functional human neurons (and associated neural cell types) from iPSCs has fundamentally expanded how scientists approach questions in neurobiology and opens the way for therapeutic applications of stem cell–derived neurons.
ARE THERE ANY PARTICULAR AREAS OF NEUROSCIENCE YOU ARE EXCITED ABOUT?
"There is so much interesting and important work going on these days. One aspect that stands out is the ability to use stem cell–derived neurons for disease modeling, which typically starts with iPSCs containing a specific disease-associated mutation, and differentiating these cells to specific types of neurons. Companion, normal, or healthy iPSCs are included as controls and together this can create powerful models for understanding the mechanisms of disease and for use in drug discovery and screening. Neurological diseases with a clear genetic component, such as ALS (amyotrophic lateral sclerosis) and Parkinson's disease, are particularly well suited for these types of studies."
TO THAT END, WE RECENTLY RELEASED A NEW STEM CELL DIFFERENTIATION KIT, WHICH ENABLES THE CREATION OF DOPAMINERGIC NEURONS FROM HUMAN iPSCS. WHAT'S SPECIAL ABOUT THIS?
"The product we developed is designed to recreate the very specific population of dopamine-producing neurons that degenerate in individuals with Parkinson's disease. These neurons are derived from unique set of progenitor cells found in the midbrain, floor plate region of the human brain. Our kit faithfully reconstitutes both the formation of these progenitors and their maturation to dopamine-producing neurons. One significant benefit we identified during development was conditions that enable the expansion and cryopreservation of these midbrain, floor plate progenitors, thus enabling researchers to readily scale up experiments and pause a lengthy differentiation workflow (through cryopreservation) if desired."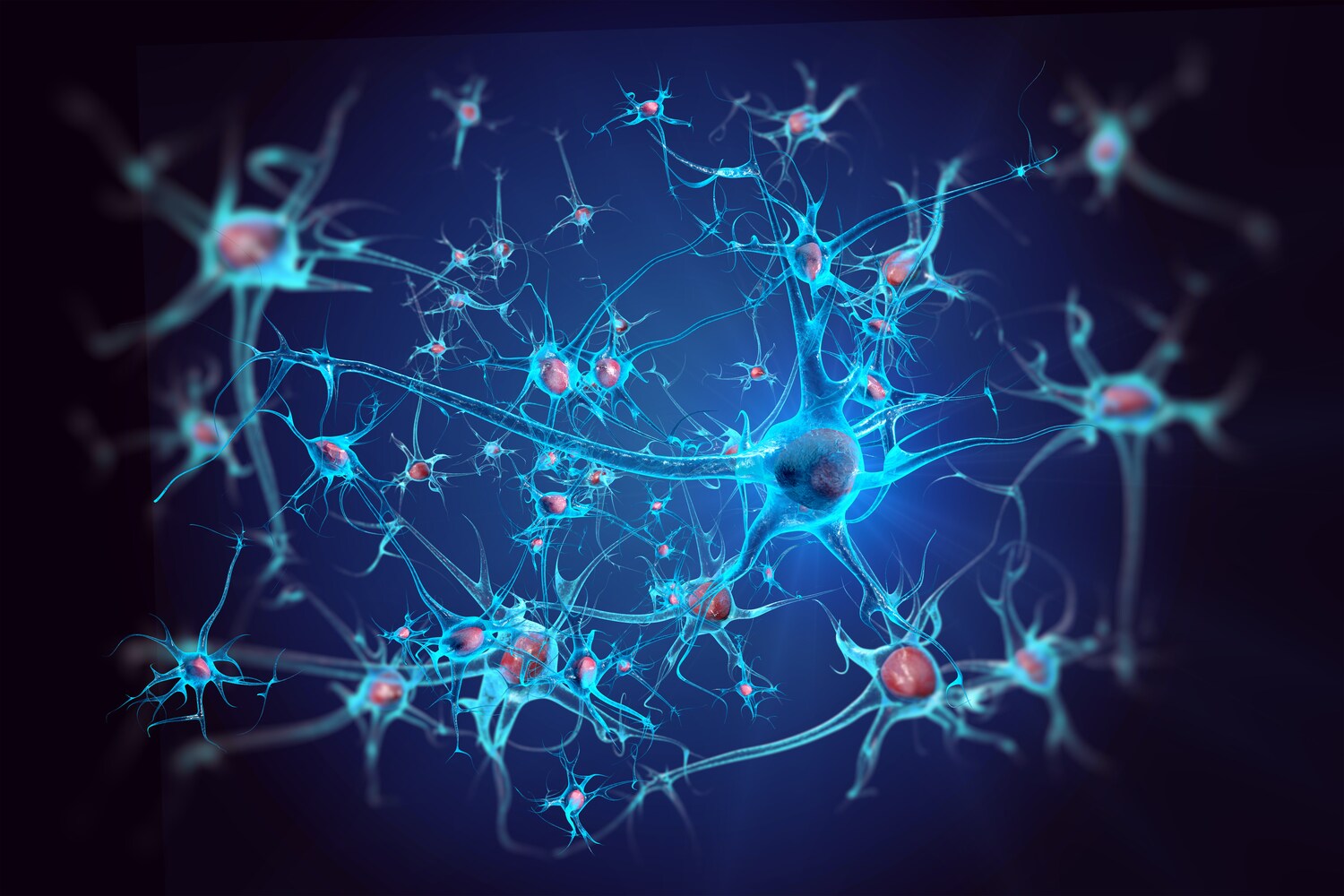 WHAT ARE LIMITATIONS TO USING STEM CELL–DERIVED NEURONS?
"One trait that's common with stem cell– derived cell types, neurons included, is that they are much more similar to the equivalent fetal human cells. Or put another way, they aren't representative of cells in adult humans and as such, they don't always represent ideal models for studying human physiology and pathophysiology. This is a clear gap. "Another practical limitation is the intrinsic variability in the efficiency of differentiation when pushing an iPSC to become a cell type of interest. For example, protocols to create iPSC-derived neurons often lead to mixed populations of cells; this can include proliferating progenitors and postmitotic neurons, and over time the cultures on neurons can be overgrown by progenitors. "We often encountered this in our internal work and are excited to have just launched a new product, Gibco ™ CultureOne ™ Supplement, designed to specifically suppress the outgrowth of neural stem cells, a common multipotent cell type that is an intermediate in many iPSC neural differentiation protocols. An added benefit, at least with the stem cell–derived neurons we've looked at so far, is that treatment with the CultureOne reagent also improves electrophysiological responses or activity of stem cell–derived neurons."