Objectivity may be at the heart of science, but that doesn't mean science is without heart. In fact, there's a whole lot of love in the lab…and for it! The discoveries we enjoy today – from new vaccines to clean, safe drinking water – would not be possible without the passionate scientists working in labs all over the world. For these individuals working tirelessly to address the world's challenges, research is more than a job and labs are more than an office… they are a passion and a home.
While we know that you live for labwork, we wanted to hear exactly why you love it, so, we asked! The responses we received were truly incredible, and we thank everyone who took the time to share their stories. Replies came from lab professionals across many different roles, research areas and countries, but several core themes shined through, including the ability to make a difference, solve the mysteries of the world, grow professionally, and work with inspiring people.
The Power to Make a Difference
Be it discovering a new drug, safeguarding an ecosystem or preventing the spread of a disease outbreak, labwork is a critical component of the process. These tasks may involve months – if not years – of research, but the outcome can change lives. The ability to act as one of society's most powerful and important change agents is what many of you love the most about your profession. Projects may have tedious moments, difficult challenges, and even some setbacks, but each day spent in the lab brings you closer to bettering the world – and who would want it any other way?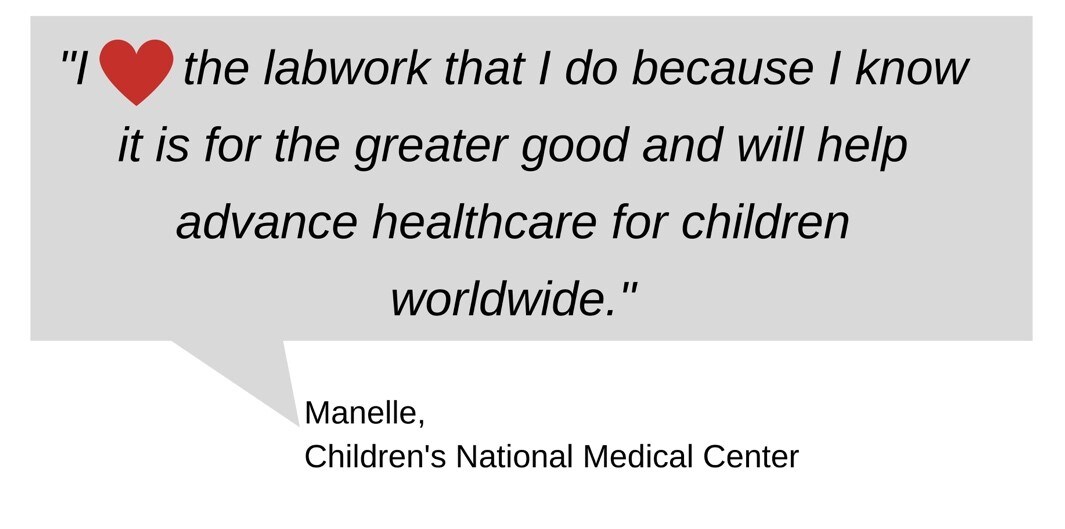 "I love labwork. I am trying to help the researchers find tools to do their job easier and may find a drug help the patients recover from their sickness." – Meilan, Cayman Chemical 
"I love to be in the lab because it makes me feel I am working in something that can help others in the future."  – Danilea, UAB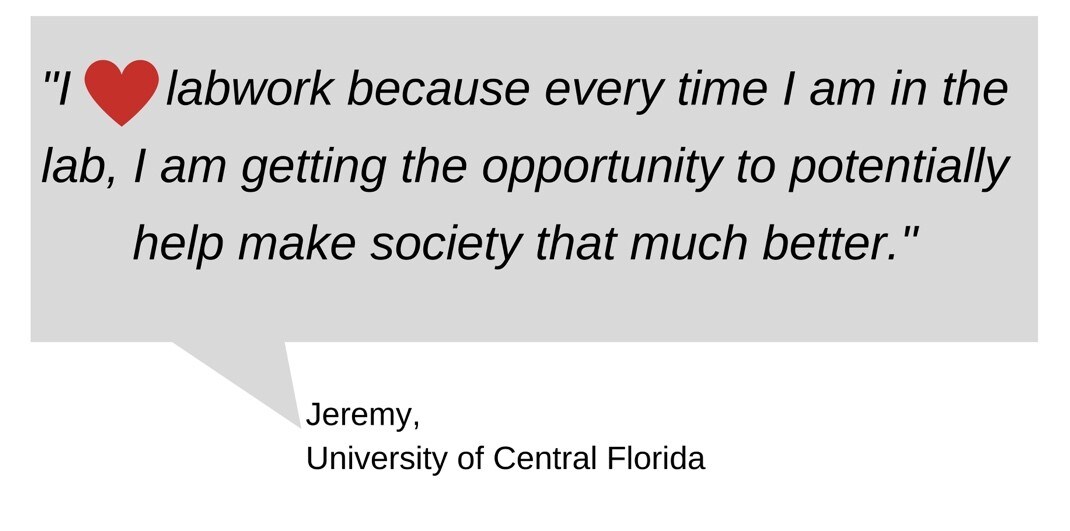 The Chance to Solve Life's Great Mysteries 
One of the most prolific scientists in history, Albert Einstein, once said, "the most beautiful thing we can experience is the mysterious." It's heartening to see that in the decades since Einstein's discoveries, this sentiment hasn't changed. For many of you, the joy of labwork comes from facing a problem head on until you can make sense of it. Science is a calling that isn't for everyone, but as you know, it offers an unrivaled sense of satisfaction for those who enjoy digging into data, testing theories and flexing their investigative muscles. Whether it's sleuthing out the reasons behind results or finding the missing piece to a puzzle that has stymied a project for months, the urge to unravel life's mysteries keeps many of you coming back day after day.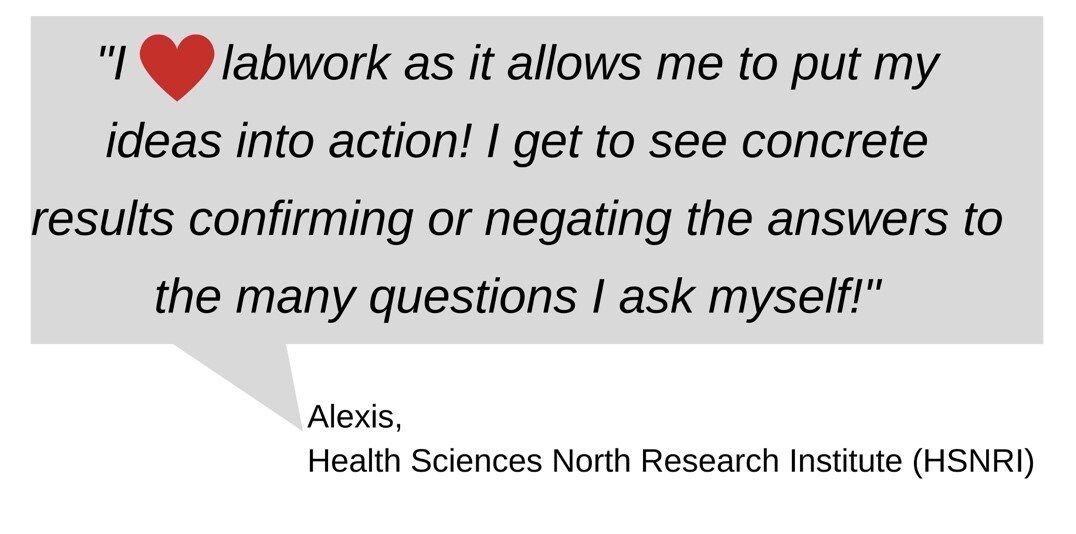 "What I love the most about labwork is that no day is the same. You always have to try and then optimize your techniques until it works. It's a lot like solving the puzzle. And when it's finally solved it's an even better feeling!" – Anne, University of Oslo
"I love learning and discovery. Labwork can be exciting and challenging, getting you one step closer at a time to answering your questions while giving you new ones. It is truly never ending in the best way." – Inn, Pennington Biomedical Research Center 
Limitless Professional Growth
There has always been repetitive aspects of labwork, but fortunately, advances in lab technologies have dramatically transformed many of your fundamental yet meticulous tasks. Today, a lot of labwork, such as sample preparation, is streamlined, automated and even monitored remotely, allowing you to devote more time to solving complex problems, evolving your skillsets and even charting new territory. Whether it's learning a new technique, mastering a new tool or making a bold new discovery, there are no limits to what you can accomplish – there's always something new.
 "I love my labwork because it never bores me, there is always new phenotypes to discover, and great ideas published every day." – Ting, UW-Madison 

"I enjoy the challenge of thinking out of the box when I am developing new test methods for ion detection." – Chintha, Taylor Technologies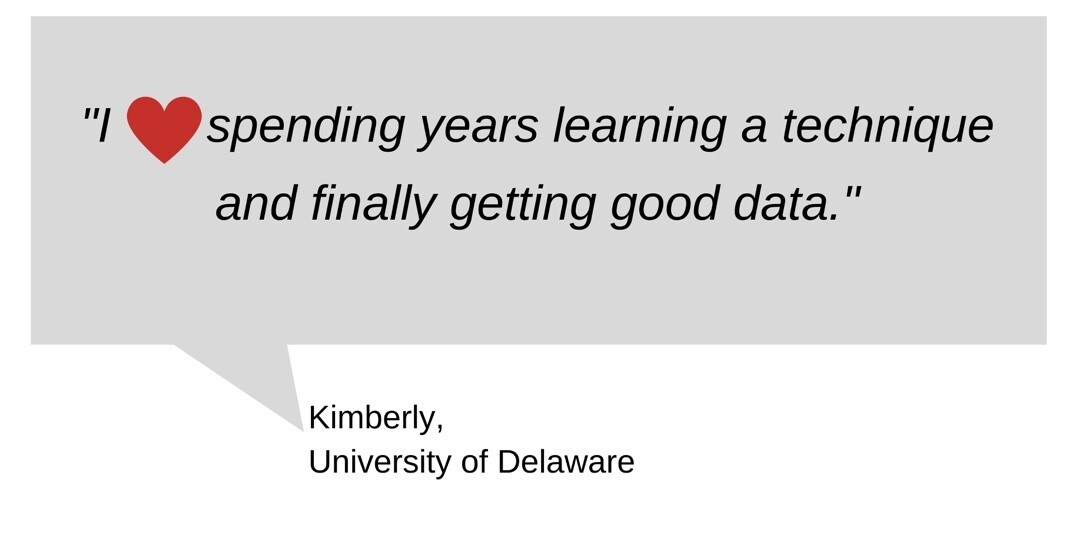 The People
Few discoveries are credited to just one individual. Often, history's greatest achievements are team efforts – and it's the quality of your team that makes or breaks the experience. It's no surprise that exceptional colleagues rank among the top reasons you love labwork. There's immense joy in helping the world, solving a mystery and growing professionally, but it's even more rewarding when those experiences are shared with others.
"I love working with my colleagues." – Fabio, Università Federico II
"I love doing labwork with other great scientists around." – Nicole, Northwestern University 
"I ❤  labwork when working with others." – Savannah, UCSD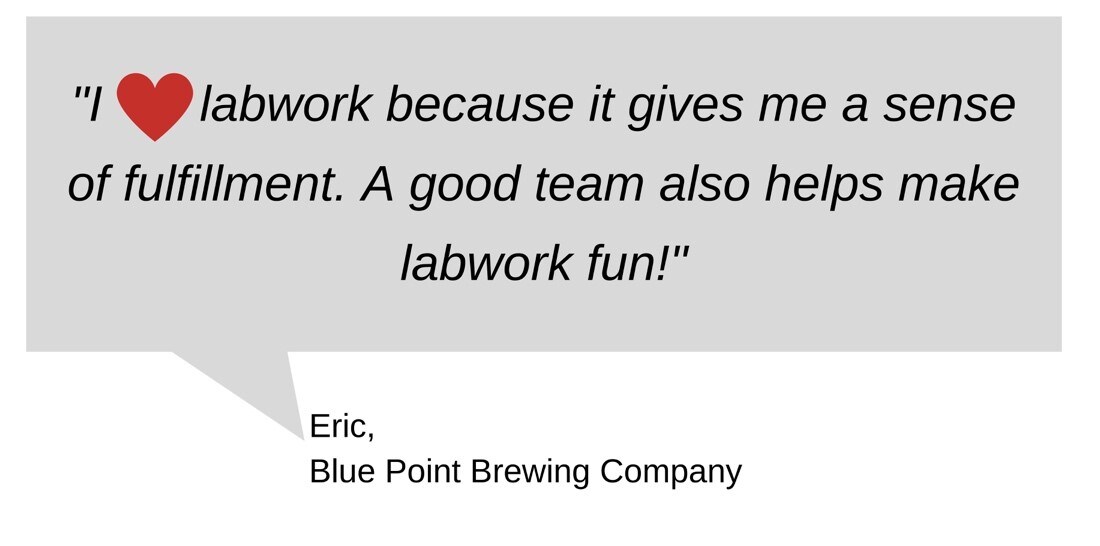 We hope you're feeling the labwork love today, too – regardless of why. At the end of the day, the most important part about life in the lab is that you enjoy it.  At Thermo Fisher Scientific, it's our mission to help scientists worldwide continue to love what they do by providing them with all the tools and resources they need to be successful. To learn more about our offerings, explore our website or speak with a Thermo Fisher Scientific specialist today.