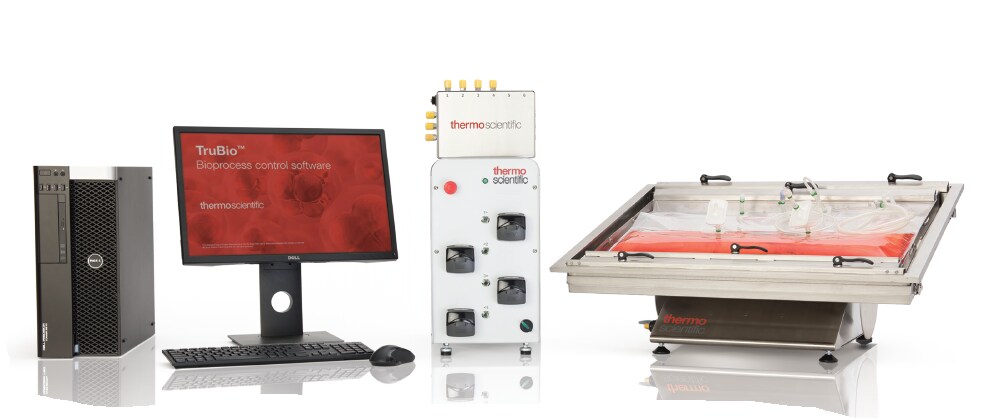 Three critical considerations for bioprocess lab equipment selection:
As the market develops a need for more open systems, special attention should be paid to how your bioprocess equipment meets facility and process requirements. Optimal communication between instruments and over the network is more important than ever, as speed-to-market for novel therapeutics depends on quick and agile availability of data. Here are a few factors to consider when selecting bioreactors and bioprocess equipment for the lab:
1. Is there a link between your research and clinical or commercial manufacturing? If your lab is focused solely on research or process development without direct ties to a future commercialization process, equipment with minimal data transferability could be a viable option. However, for those in commercial biotechnology organizations, it's likely that the process will be linked to a commercialization or scale-up process. In this scenario, working with equipment that isolates data and creates "islands of automation" is not desirable, as time and money are expended creating ways to connect disparate data sets.
2. What are your scale-up and/or tech transfer requirements? If you're doing tech transfer, then seamlessness of data transfer and process automation are primary considerations. That's why it's crucial to look ahead and assess the role data plays in subsequent process steps. Will you need to share R&D data in the future? Will it be important to link R&D or process development data to production?
3. How much time are you willing to invest in training? Operators are forced to learn and grasp multiple applications as they move from lab development to scale-up in a production environment. Many lab technicians and research scientists simply accept having to learn and relearn repetitive tasks for multiple SCADA and software programs. Maintaining adequate training on disparate systems puts a costly burden on the business, especially in scenarios involving drugs developed on non-cGMP platforms moving into cGMP production environments, where operator training is documented. Digital, open bioprocess automation and control systems are vital components of data governance. Our solutions address these key considerations as well as many others.
Access the full article to learn more about our automation and control solutions > 
The above article was originally published in Life in the Lab magazine issue "Science Serving All" by Jason Lukasek, MS, MBA.
—
For Research Use Only.  Not for use in diagnostic procedures.