The director of the National Institutes of Health's All of Us Research Program, Eric Dishman, recently published a powerful opinion piece in STAT encouraging people to share their samples and health data with the program, albeit cautiously.
The All of Us program is the now the epitome of biobanking, unprecedented and ambitious, with the goal of collecting data and samples from one million people living in the United States. The intention is to use this immense inventory as a national resource for studying diseases. Through this sizeable databank, researchers can begin to understand how diseases manifest, progress, and respond to treatment, as well as which groups are most susceptible and why. Armed with this information, the scientific community will have access to better and more thorough insights that were previously unattainable. As Dishman puts it, "those one million samples could be the key to preventing chronic pain, finding better ways to treat diabetes, slowing dementia, and bringing about cures for cancer." Whilethis may be the vision for the future of biobanking, there's still a long way to go to make these milestones a reality.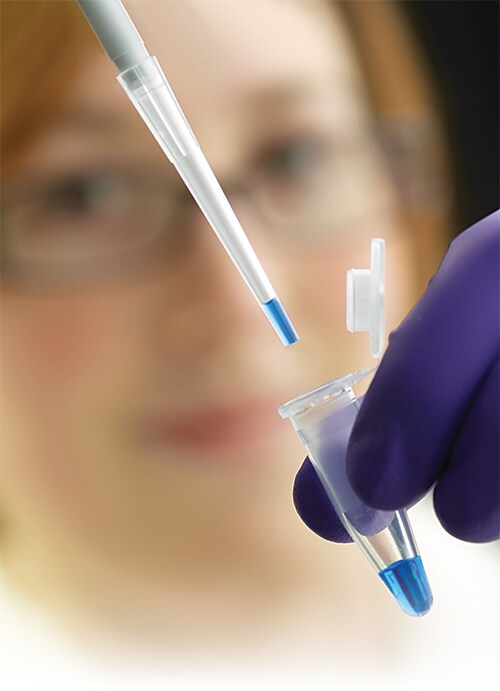 Bringing Collection to Collaboration
In reality, organizations executing on the biobanking vision continue to grapple with the challenges of sample capture and storage. According to a recent survey of 42 biobanks released by iSpecimen, 67 percent of biobanks underutilize samples. Furthermore, 53 percent said they collect more samples than they release to researchers.
These findings are troubling as biobanks hold some of the most valuable and difficult-to-obtain samples in existence, including samples from patients with rare cancers and those who have participated in long-term clinical trials. The data from these types of samples is critical to the advancement of health care. Having to collect these samples again could significantly stagnate innovation and our ability to bring new treatments to market.
Fortunately, the consensus at this year's inaugural Biobanking 2018: Visions for Innovation conference in Switzerland is that the tides are changing. Discussions at the summit, which brought together leading biobanking experts from across the globe, acknowledged the problem of sample utilization, but noted the industry is becoming more focused on sharing and collaboration as opposed to collection and hoarding.
As we continue to see the value of personalized therapies, especially for individuals who previously lacked viable treatment options, accessibility to this data for research and drug development will become increasingly critical.
Questioning Sample Quality
The movement toward collaboration means sample data compiled in spreadsheets and online inventories is being shared more regularly, however this data doesn't provide the full picture. For example, a sample may have been analyzed for it's genetic information but not yet for protein expression. In this case, the sample would need to be shared among different groups. Tracking not only the sample but the information from the sample is paramount.
A Biobank's ability to share samples will be vitally important to continued progress in science and medicine.
Given the heightened awareness of the importance in sharing, biobanks are just now realizing what a sharing economy means for their storage techniques. Freezing and thawing the sample can be detrimental to the quality of the sample but is often a necessary part of sharing samples with research labs or pharmaceutical companies. Moving forward, biobanks may need to consider dividing each sample into multiple storage tubes. Using this approach, the tubes needed for analysis can be removed and sent off while others remain frozen for different uses down the road.
While this approach may help alleviate some sample quality concerns, it creates problems associated with our ability to track and trace specimens. Turning one sample into five means significant scaling, necessitating more advanced labware and inventory systems to easily find samples when needed.
Furthermore, new information about the effect of certain plastics and storage materials on sample quality is leading biobanks to question the possible impact of extractables and leachables on older samples: Will some specimens be compromised when they are thawed for use?
Assessing Your Storage Solutions
Many questions about sample viability remain unanswered, especially when it comes to those samples that were collected several years ago. However, with the global biobanks market projected to grow to USD 6,963.2 million by 2021, facilities must take action now to safeguard new samples and ensure their infrastructure can handle the continued expansion.
When evaluating the quality of storage products, it's important to know the source of the plastic resin used to manufacture the tubes. 100% virgin polypropylene will ensure less leachables as opposed to reused plastics that will potentially contain a higher concentration and number of leachables in the plastic. Manufacturing tubes in a controlled environment will also lead to a cleaner product.
At Thermo Fisher, we're committed to providing biobanks with the highest quality selection of storage products. Our inventory is manufactured with less leachables, medical-grade 100% virgin polypropylene that is leak-tested to guarantee sample integrity. Furthermore, all our tubes are free of DNAse, RNAse, endotoxins and cytotoxins to avoid any possible contamination to samples downstream.
Between our Nunc™, Matrix™, Nalgene™ and ABgene™ product lines, all of our products are designed to meet specific standards. For example, vials shipped over long distances are tested to withstand pressure changes associated with air travel.
We're also continuing to advance the track and traceablitiy of our storage tubes. These offerings include our Nunc™ 1.8mL Externally-Threaded Universal Tubes and Matrix™ 2D Barcoded Open-Top Storage Tubes, which are available with laser-etched unique 2D codes. The 2D codes can be easily read by a Thermo Scientific scanner, or any other brand of barcode reader, allowing for quick, error-proof identification.
To keep pace with this burgeoning market, our applications and testing procedures will continue to adapt as the industry changes, accommodating a widening range of regulations and biobanking needs.
Want to learn more about these developments? Follow and engage with us on Twitter, Facebook and LinkedIn to let us know your thoughts and continue the conversation.