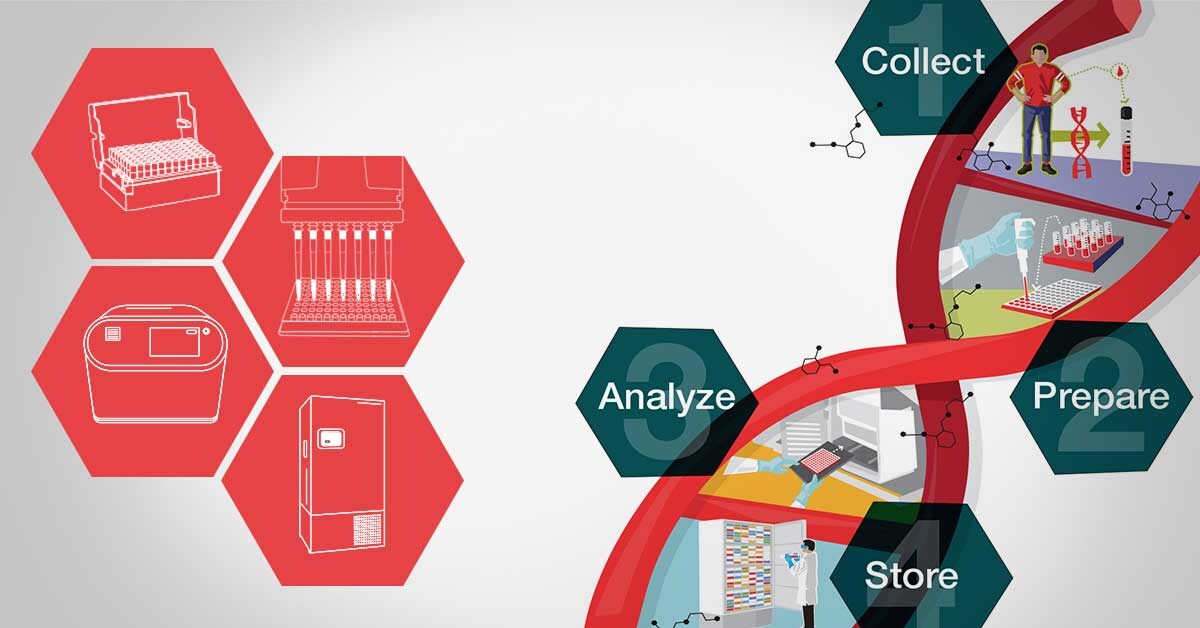 The digital age has made today's consumers savvier than ever, with the best places to shop or dine literally at our fingertips. The expectation of unfettered access to information is leading to enormous innovations in healthcare, including the rise of direct-to-consumer (DTC) testing solutions. What was once used to tell us if were of Irish or Scottish descent is now informing individuals of genetic predispositions to a variety of medical conditions, including cancer and Alzheimer's.
Increasingly, consumers are embracing the ability to learn if they have or are at risk for a specific illness, resulting in a massive influx of genomic samples. The value of this data to the global healthcare community is unprecedented, as it's enabling us to understand more about diseases than ever before, informing diagnoses and experimental treatments, as well as influencing population health.
As such, the FDA is taking great pains to ensure that these samples are safeguarded, releasing detailed documentation that elaborates on the methods through which researchers can safely and unbiasedly collect, process, transport and store genomic data. Through these best practices, the FDA aims to establish a common understanding of the parameters for these activities, thereby facilitating greater genetic studies that are repeatable and comparable.
Setting a Standard
Today, every step of the genomics workflow is rife with variation, from the type of sample – saliva, blood, hair, tissue or even environmental samples like dirt – to the volume collected, the preservation solution used, the extraction method employed, the sequencing platform chosen, and finally the pipeline used to analyze the genomic data. As a result, drawing accurate comparisons and conclusions from sample data can be challenging.
Variable control is one of the most fundamental principles behind scientific research, but it is not yet commonplace in this burgeoning field, which is still largely uncharted territory. While the FDA's guidance is not in itself law, it is the first in a critical series of steps the industry must take to bring standards and, thus, validation, to every aspect of the workflow.
Establishing these 'gold standard' protocols for genomics is key to the field's advancement and the continued success of DTC solutions, like 23andMe. Coincidently, this genetic testing company was one of the first to experience the full influence of the FDA's regulatory power over genetics research. Earlier this year, 23andMe received the administration's approval for its BRCA1/BRCA2 mutations tests – with some conditions.
As with many industry-shifting milestones, especially in healthcare, clearance did not come easily. To reach its decision, the FDA thoroughly reviewed testing data to ensure the DTC test could accurately and reproducibly identify the genetic variants in DNA isolated from saliva samples. This level of scrutiny required comprehensive and, most importantly, reliable data supporting the ability to consistently obtain and interpret the results – and the FDA's consent came with very specific rules that it calls special controls.
These rules, which have their origins rooted in guidance, assure the tests are created, clinically tested and labeled under strict protocols. Without these requirements, it would not be possible for the FDA to clear the test's use with reasonable assurances of its safety and effectiveness.
This first real example moving towards a 'gold standard' in genomics has paved the way for more organizations to step forward with reporting solutions of their own and will likely enable an accelerated and streamlined process to market, as the protocols are already in place. Furthermore, this standardization will allow researchers, doctors and consumers alike to knowledgably and accurately compare data from various solutions without concerns for variability.
Starting on the Right Foot
Settings standards across the genomics workflow is no easy task. Fortunately, these guidelines provide a strong foundation for labs looking to ensure the integrity of their samples and ease future transitions as sample handling rules and regulations are formalized.
At Thermo Fisher, we're monitoring these changes closely, continuing to enhance our existing labware portfolio and bring new products to market that align with the needs and requirements of the modern – and compliant – lab environment.
Abgene™ Polypropylene Microplates and Deepwell Plates allow for easy handling of dilutions, aliquots and samples and facilitate quality-assured storage of these analytes for either intermediate or long-term use. To help ensure the highest molecular-grade quality, all plates are manufactured in Thermo Fisher's cleanroom facility using virgin polypropylene resin. Moreover, they are certified RNase, DNase and human DNA free.
For example, our
Matrix™ 2D Barcoded Open-Top Storage Tubes are among the leading solutions for the reliable storage of genomic samples. Complete with laser etching for a permanent, high-contrast 2D barcode, these tubes offer maximum traceability for a variety of sample types. Our sample storage portfolio also includes a variety of cryogenic solutions, including our Nalgene™ General Long-Term Storage Cryogenic Tubes and Nunc™ Biobanking and Cell Culture Cryogenic Tubes, which are both ideally suited for storing high-value genomic samples at all cold room temperatures, including vapor phase liquid nitrogen.
Similarly, our
Going Forward
Genomics data has had a transformative impact on the life sciences and healthcare industries. Yet, we've barely scratched the surface of what we can uncover. Our ability to continue advancing this research rests squarely on the shoulders of those safeguarding our samples from initial collection to long-term storage. Without their care and painstaking attention to detail, advances in disease detection and treatment could suffer. Fortunately, new technologies are helping researchers easily ensure samples are protected at every stage of the workflow, without slowing them down or distracting them from what's important – reaching that next breakthrough.
Learn more about Thermo Fisher's essential labware and how we can help you ensure sample integrity every step of the way by visiting our new genomics resource page.