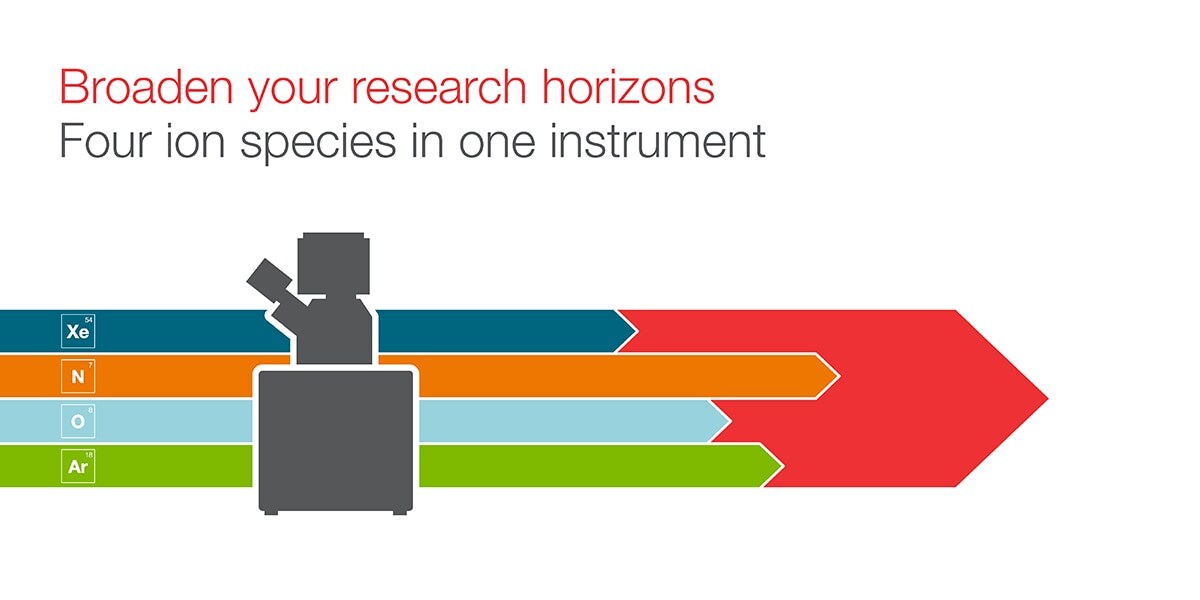 Focused ion beam (FIB) sources coupled with scanning electron microscopy (SEM) have drawn significant interest due to their unique ability to generate a variety of structures, whether through milling or ion-beam-induced deposition (IBID), all the while being directly observed via SEM. Until recently, only gallium (Ga+) and xenon (Xe+) FIB/SEM instruments were commercially available. Ga+ FIB delivers good results for sample preparation and nano-prototyping due to its small spot size and high current density. Xe+ Plasma FIB (PFIB) has much higher maximum current, which allows high throughput milling for large volume characterization, while also eliminating Ga+ contamination of the sample. However, there are a number of cases in which neither source is ideally suited.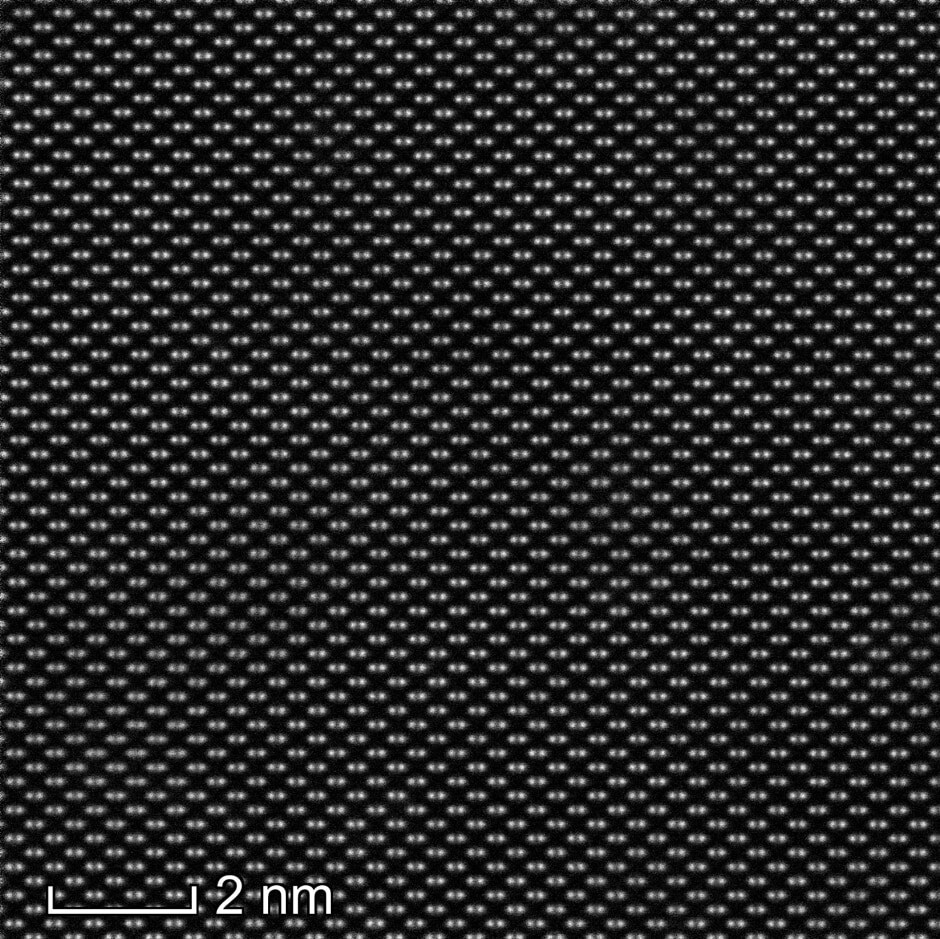 Figure 1. HR S/TEM image of a high-quality GaAs lamella prepared with the Helios Hydra UX DualBeam using Ar FIB for the final polishing.
To expand the horizons of the FIB application space, we are introducing the Helios Hydra DualBeam. This state-of-the-art instrument features a next generation PFIB source that supports multiple ion species as the primary beam. Along with xenon, the Helios Hydra offers three additional ion species; argon, oxygen and nitrogen. A single ion source, delivering multiple ions, enables unique, easy switching between the respective beams in 10 minutes or less. This provides a significant advantage to various use cases; for example, advanced TEM sample preparation, in which employing a final polish with an argon beam can significantly improve the imaging results. This novel technology will also allow scientists to perform fundamental and applied research of ion-matter interactions, such as nitrogen beam diatoms interacting with silicon.
Figure 2. 3D reconstruction of an automotive oil filter casing (polymer/glass fiber composite) acquired with a Helios Hydra CX DualBeam using O+ focused ion beam and AS&V4 Software for automated serial sectioning. HFW is 350 µm.
Learn more about the Helios Hydra by visiting the product page and reading the full press release.

Mikhail Dutka is a product marketing manager at Thermo Fisher Scientific. This post was co-authored by Brandon van Leer, Sr. Staff Engineer, Field Applications at Thermo Fisher Scientific.
To speak with an expert on Helios Hydra DualBeam, fill out this form to speak with an expert.
Receive new posts to your inbox by subscribing to Accelerating Microscopy.