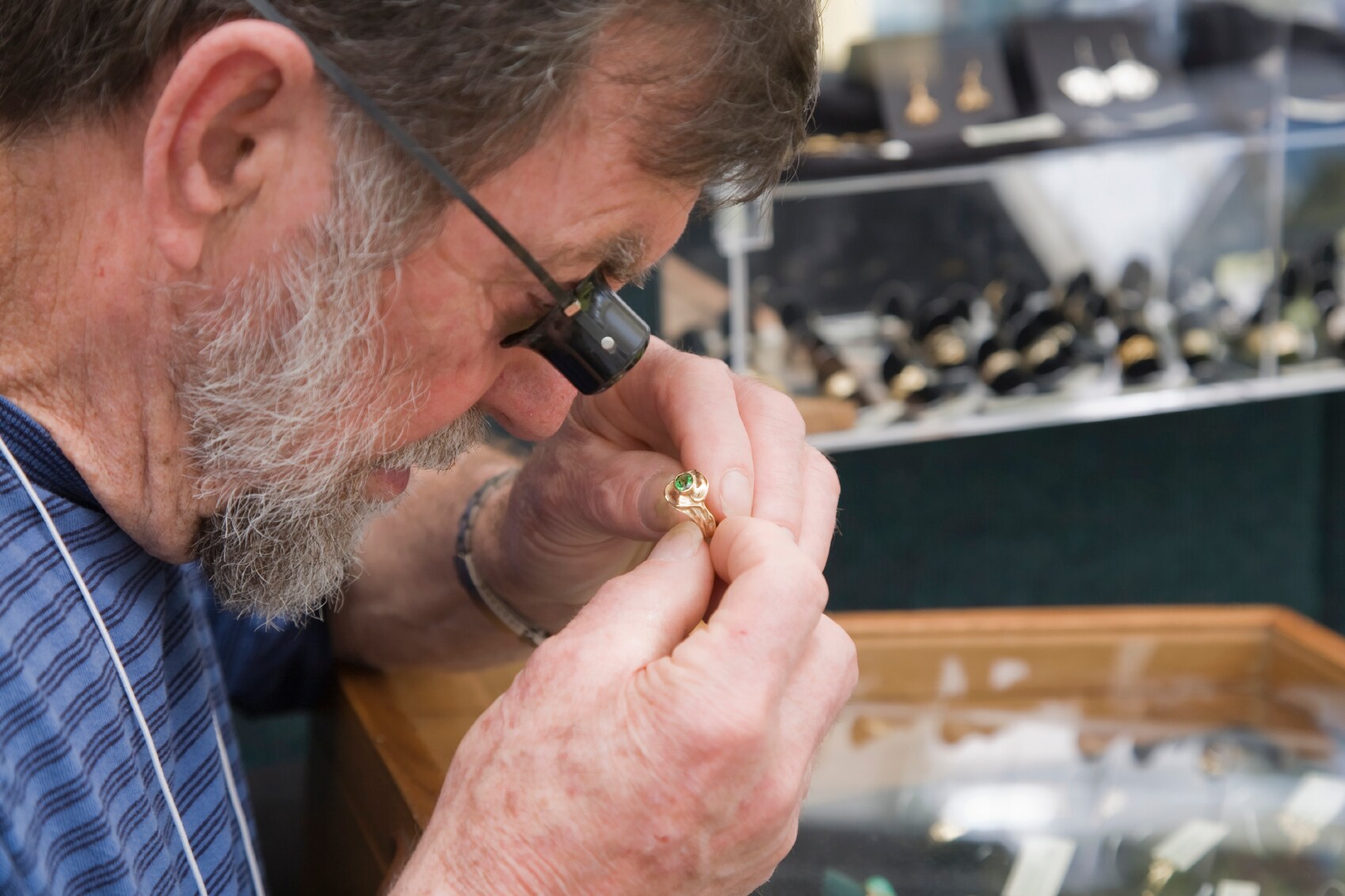 Gemstone mining, and subsequent treatment methods, are frequent topics in Thermo Fisher Scientific's Advancing Mining blog. But did you know that gemstones may be treated with polymers to fill surface-reaching cracks? The identification of treated gemstones is a major challenge; such treatments may be indistinguishable without skilled examination using Fourier Transform Infrared spectroscopy (FTIR) or Raman spectroscopy.
An Introduction to Gem Treatments is an article on the GIA website that describes fracture or cavity filling as, "Filling surface-reaching fractures or cavities with a glass, resin, wax or oil to conceal their visibility and to improve the apparent clarity of gem materials, appearance, stability, or in extreme cases—to add to a slight amount of weight to a gem. The filling materials vary from being solids (a glass) to liquids (oils), and in most cases, they are colorless (colored filler materials could be classified as dyes)." The most common fracture-filled gems include diamonds, which are filled with glass, and emeralds, which can be filled with epoxy prepolymers, other prepolymers (including UV-setting adhesives), and polymers.
Impregnation is another technique described by GIA in which the surface of a porous gemstone is permeated with a polymer, wax or plastic to improve its durability and appearance. The most commonly encountered wax or plastic impregnated gemstones are opaque, and they include turquoise, lapis lazuli, jadeite, nephrite, amazonite, rhodochrosite and serpentine.
According to the American Gem Society website, traditional fillers include oils, waxes, and tree resins, but since the 1980s, various types of petroleum-derived, polymer-type resins have been used to fill fractures and thereby enhance gemstone clarity. Neither traditional nor modern fillers can be positively identified without infrared or Raman spectroscopy, but there are a few guidelines to recognize some polymer fillers including a distinct yellow and blue flash effect, and a chalky blue-white long-wave ultraviolet light (LWUV) fluorescence reaction.
Raman Spectroscopy Can Distinguish Between Genuine and Fake Specimens
Rapid Screening of Semiprecious Gemstones by Raman Spectroscopy explains why Raman is becoming widely recognized as a valuable tool for the analysis of gems and minerals. For high-value gemstones, Raman spectroscopy is able to distinguish between genuine and fake specimens and determine whether stones such as diamonds have been artificially treated with high temperature or pressure or with fillers and waxes to enhance their color and raise their value.
For information about verifying gemstones using FTIR spectroscopy, read the application note,Analysis of Rubies and Sapphires by FT-IR Spectroscopy.
Gemstone Analysis by FT-IR: Identifying Treated Jades describes how "B" grade jades treated and filled with a melted wax or polymer resin can be identified with FTIR because the signals from the wax or epoxy resin are quite definitive. The analysis takes only a few seconds, and the procedure yields unambiguous results.
Finally, to learn more about detecting treated diamonds, read the post Was Your Diamond Mined? or Did It Come from a Lab? or the application note, Analysis of Diamonds by FT-IR Spectroscopy.